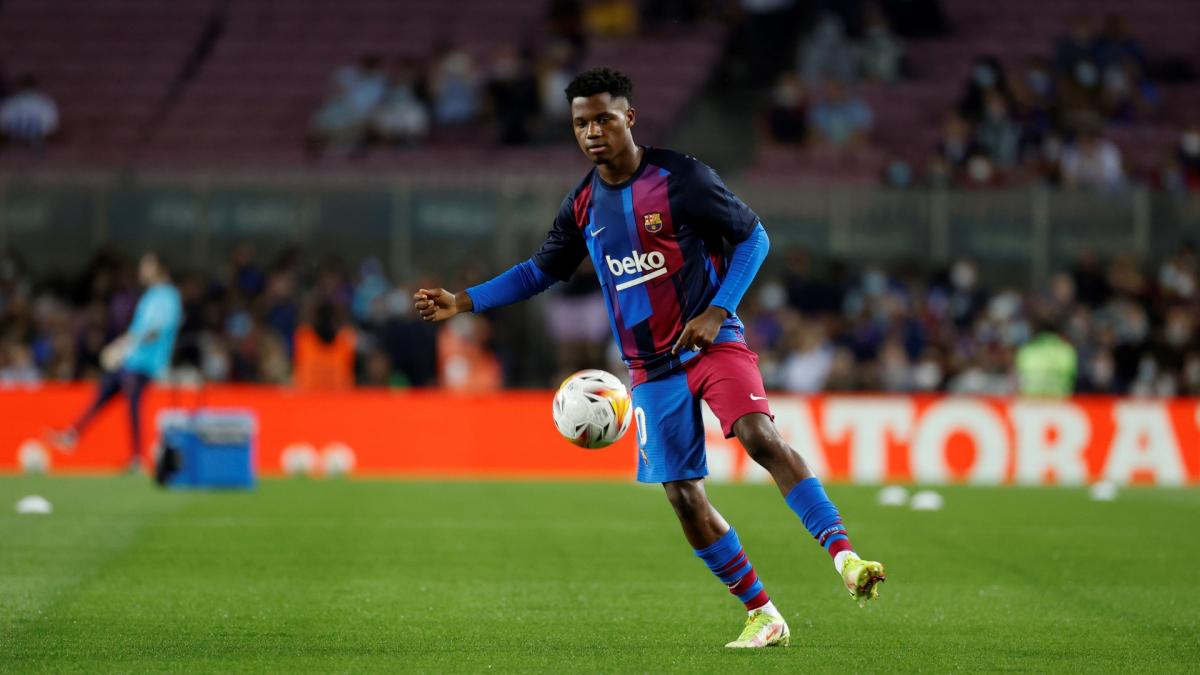 What's next after this ad
In an interview with France Soccer, Ansu Fati spoke about his career, from his beginnings in Guinea-Bissau to his first steps in the professional world. Among the answers given, the young striker talks about his arrival in Spain. "Everything has gone very quickly since I have been in Spain. A few weeks after my arrival, I started playing at Herrera and, at the end of 2010, I was at Sevilla FC with my brother Braima. I played at Club de Futbol Herrera and at Peloteros, a selection of the best young people in the area. We played tournaments against Sevilla FC, Barça… I remember that we beat Sevilla FC at home 7 to 4.
" Afterwards, they wanted to recruit us. They spoke with my parents and we joined the club with my brother. I liked (Frédéric) Kanouté and Jesus Navas at the time. A year later, Barça came to get us. My brother went there, but I couldn't, for an administrative matter, and I stayed a year without playing real matches. In the meantime, I was taking part in futsal competitions all over Spain with Peloteros. We won a tournament in Madrid, where there was Atlético, Real, Getafe, Majadahonda… I had been pretty good. Before signing for Barça, I tried out for Real Madrid. At that time, the club had no residence to accommodate its young players. After discussing with my father, we therefore decided that Barça was the best option, with La Masia, for football, as for my education.he explained in particular.
To read
The 6 untouchables of Barça for the transfer window, Pep Guardiola knocks out a Manchester City star
Pub. the
update the