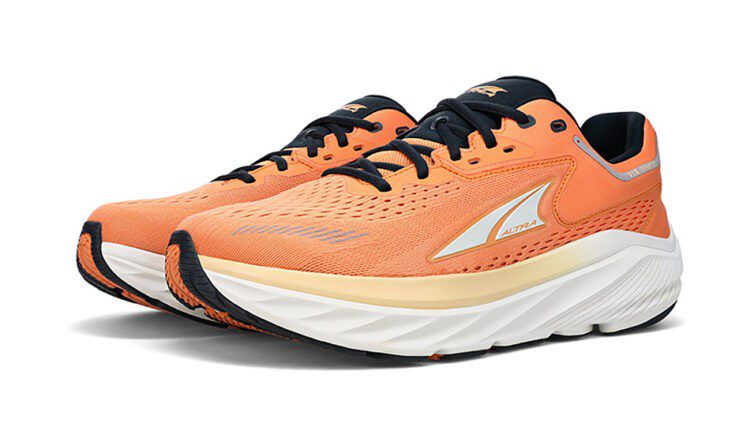 If you want well-cushioned running footwear, this shoe ticks the box and provides a great ride
The new Via Olympus from Altra is the brand's most cushioned road shoe to date. With a balanced midsole of 33mm deep running the length of the shoe, the ride is smooth and engaging.
The EGO MAX midsole material has a soft-on-impact feel with a responsive toe-off that's enhanced by the prominent rocker shape of the forefoot.
Having the deep cushioning running evenly throughout the length of the shoe gives it that balanced feel, with the entire foot sitting evenly above the ground. This encourages a more midfoot impact when landing and actually reduces the overall impact a little.
All that said, such is the depth of the cushioning and welcoming feel that even heel strikers won't be too averse to this model.
At just 312g for such a well-cushioned shoe, it feels light on the foot and the fit is soft and welcoming with neat padding around the heel collar and the midfoot feeling secure.
The forefoot features the Altra foot-shaped toe box. This roomier fit allows the toes to spread naturally on push off and helps create a very stable push-off.
"You get a shoe that's capable of really any pace – easy runs, plodding along, happy days!"

In his latest product analysis, @runningshoeguru looks closely at the new @AltraRunning Via Olympus.

Find out more about the Via Olympus by clicking the link on the video pic.twitter.com/cPwmdiQm5L

— AW (@AthleticsWeekly) December 3, 2022
» The Altra Via Olympus costs £145. For more info, see Altrarunning.eu
Altra Via Olympus hits the mark appeared first on AW.