A great adventure begins. Since the beginning of 2023, adidas has become Jamaica's new official kit supplier after the end of the 4-year long collaboration between the Jamaica Federation and Umbro. If the brand with the three stripes has already revealed some new pieces of the Reggae Boyz, it has just presented, this Monday, the new home and away jerseys of the selection led by Heimir Hallgrímsson.
An effective home jersey
adidas' first designs for Jamaica are simple yet traditional. We find the dominant yellow color on the home jersey, crossed by vertical green stripes also taking the shape of the sleeves. The inseparable three bands of the German firm, at the level of the shoulders, are black, while in the border, a black and green band surrounds this tunic.
To read
PUMA cleats: the next generation of the Ultra is here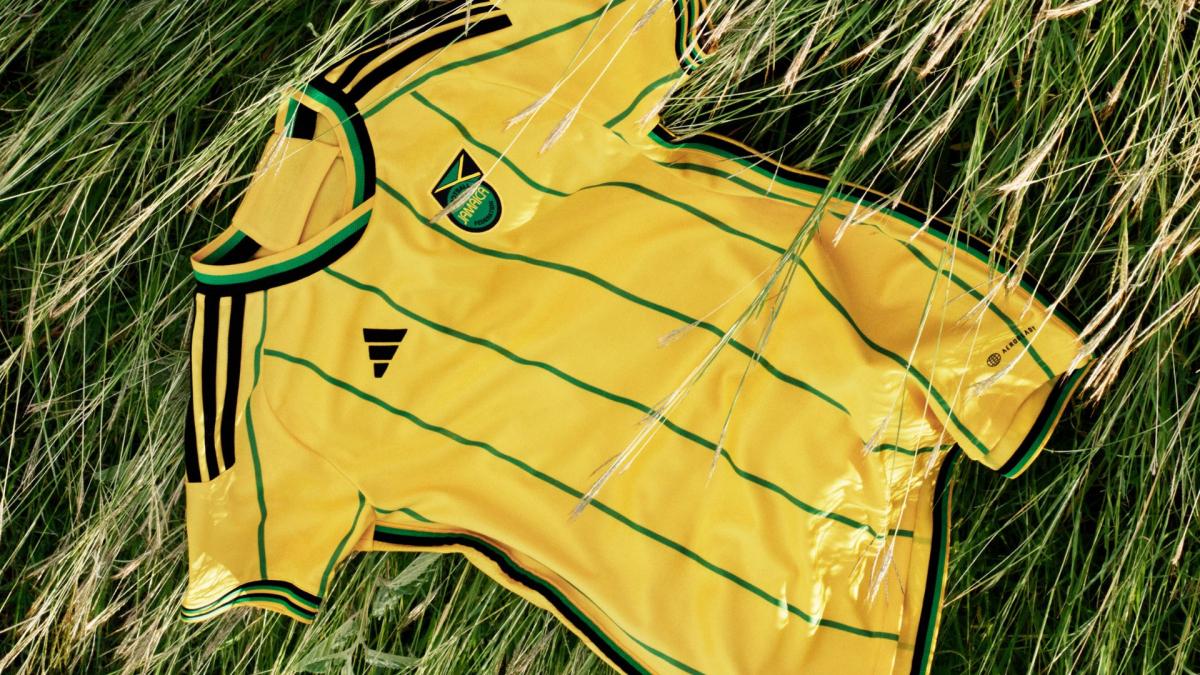 On the end of the sleeves, we can see a succession of the aforementioned colors making up this outfit. An aspect that we find at the level of the collar, as if to mark the respect of the colors and the values ​​both traditional and historical of Jamaica.
Sober for the outside, original for the pre-match
For the away shirt, adidas kept it simple, as evidenced by this dominant solid black present on most of it. To stand out better, red, darker green and a lighter yellow come, in edging, to dress the collar and the cuffs of this away tunic.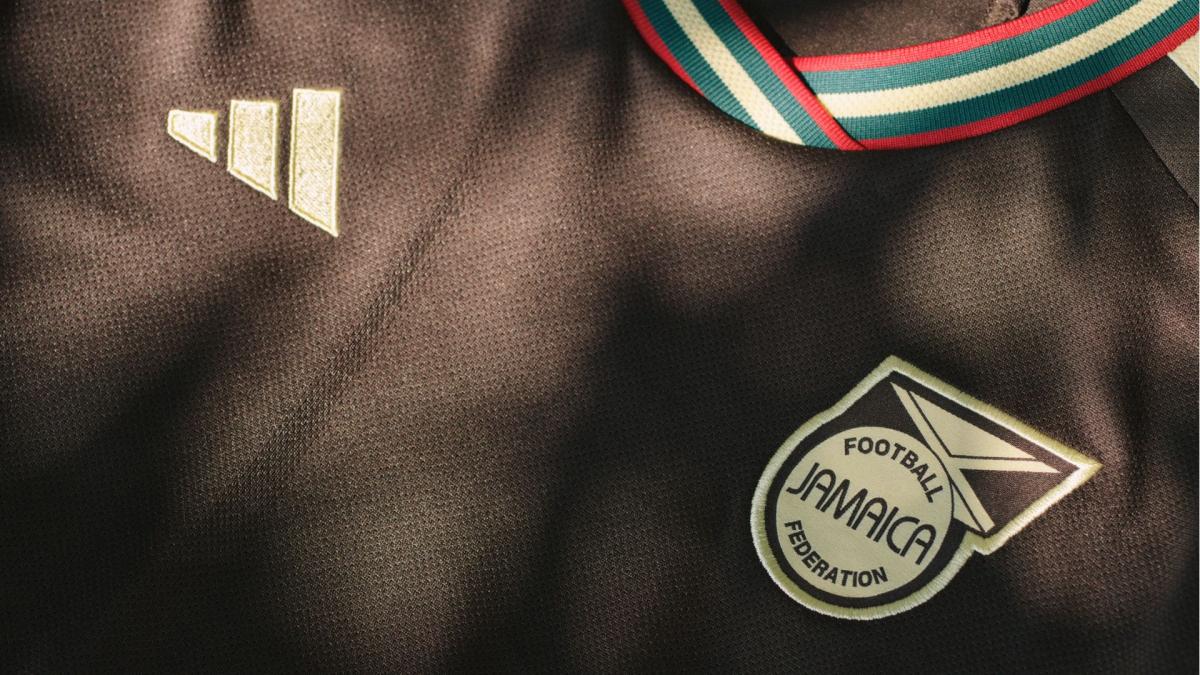 The famous brand with the three stripes also took the opportunity to unveil a new pre-match jersey, which, for once, wants to be much more original and moves away from the beaten track. On a dark blue background, which adds a lot of character, we will note the presence of many green, yellow and red symbols and patterns which should appeal to lovers of out-of-the-ordinary outfits.
Jamaica, a strategic partner
It remains to know the opinion of Jamaicans on these new creations from adidas, who, even if the Reggae Boyz are only ranked 64th in the FIFA rankings, can count on the marketing power of this selection. Because yes, Jamaica remains an interesting strategic partner, in particular thanks to the power of its culture, appreciated throughout the world.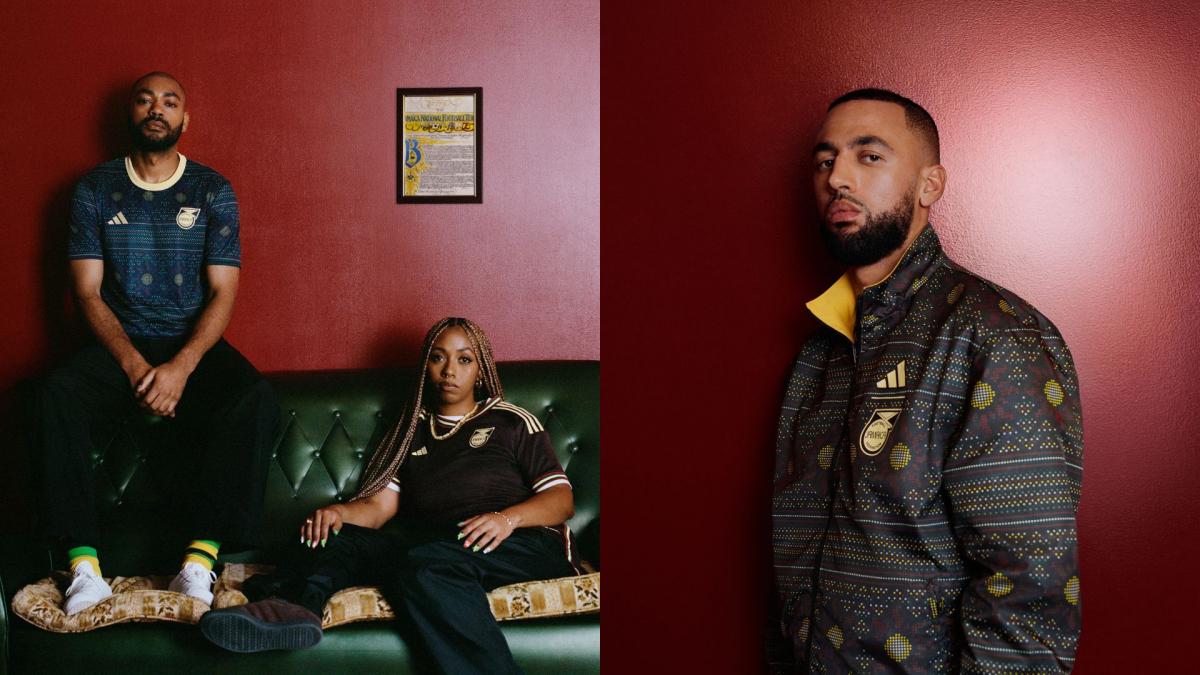 It is no coincidence, for example, that Ajax launched a tribute jersey to Bob Marley, Reggae icon and symbol of Jamaicans, during the 2021-2022 season. A paying choice since this special outfit had been a hit and is still wreaking havoc on the market. Not to mention that Arsenal had released, with adidas at the start of the 22-23 season, a pre-match shirt in the colors of the national flag of Jamaica. Proof that a certain influence emanates from that side.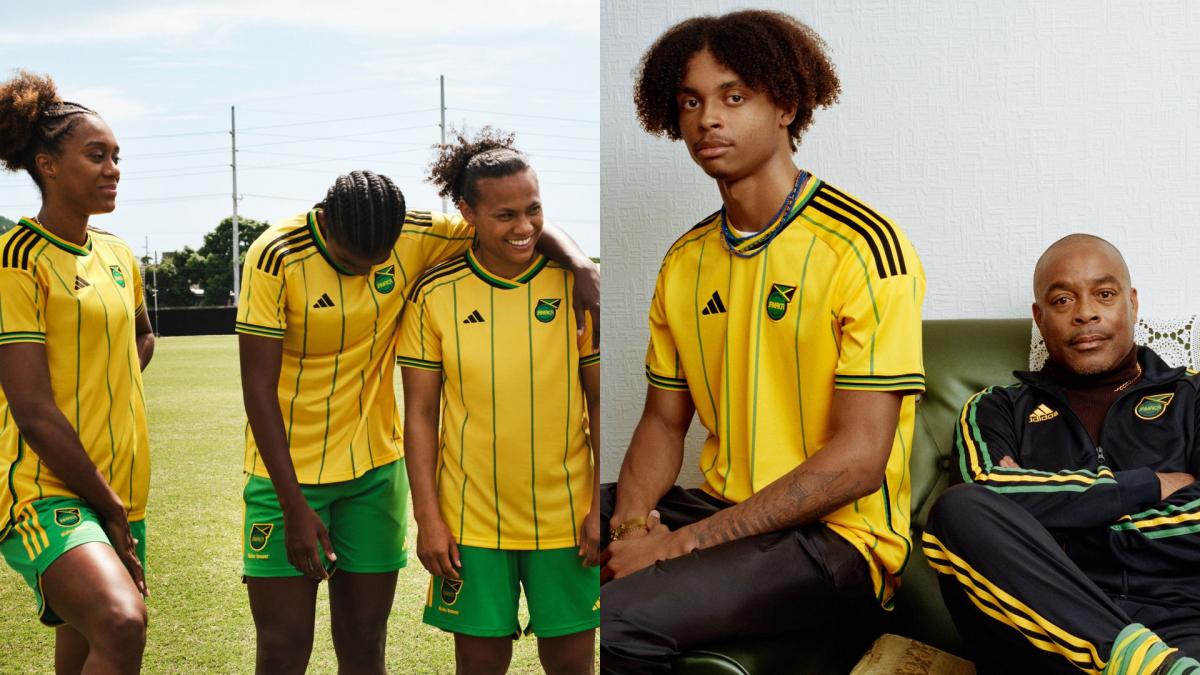 Pub. THE
update the
adidas presents its first jerseys for the Reggae Boyz 24hfootnews.