While ASSE is in very bad shape in Ligue 2 (20th), a media, The Teamrevealed some time ago that management was considering replacing Laurent Batlles with Frédéric Antonetti.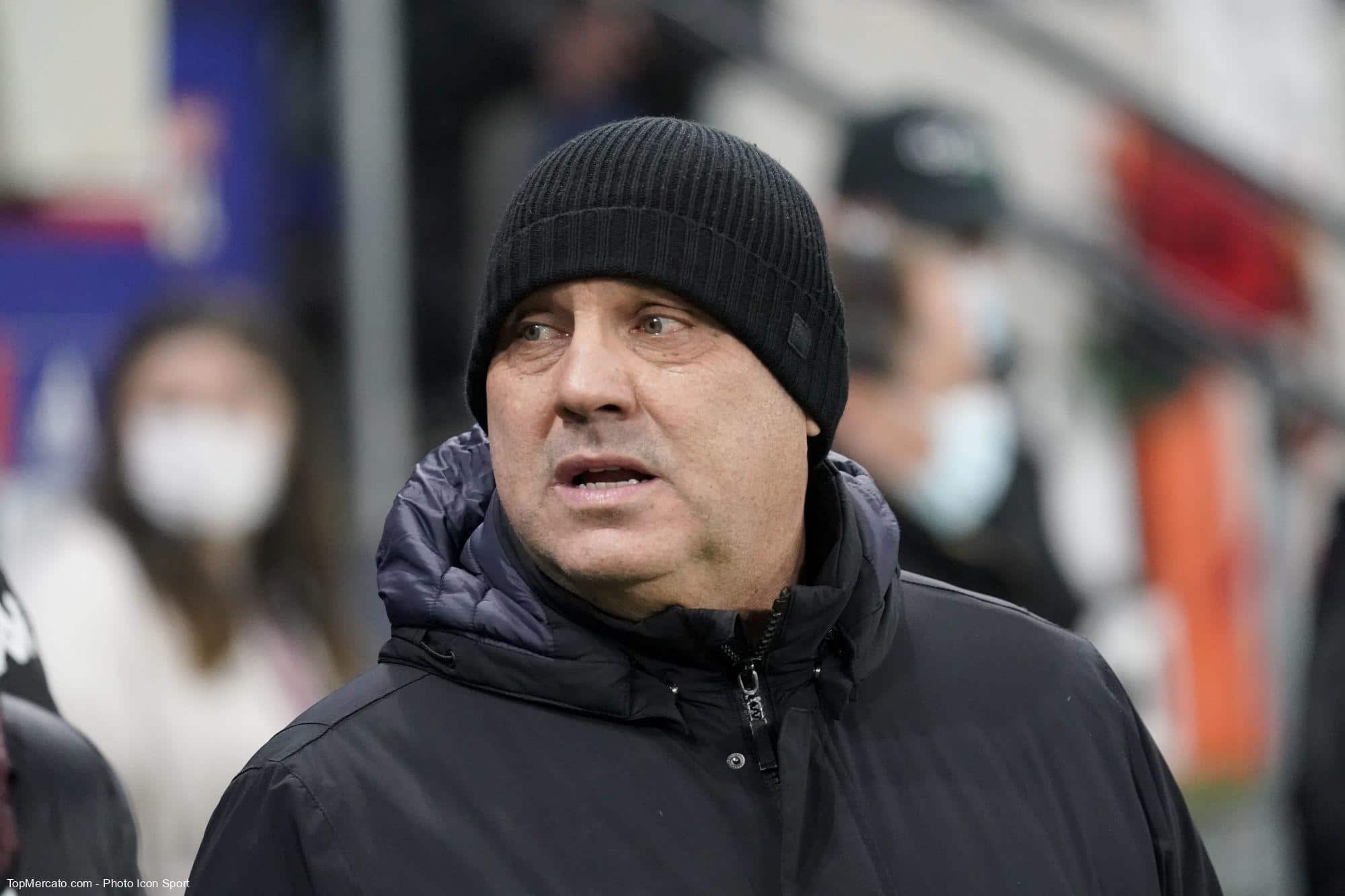 Free of any contract, the former coach of Nice, Metz and Bastia denied this information in a press release, published in The Team as a right of reply. The consultant of Canal + reveals to have learned "with the greatest astonishment" only "close to (Roland) Romeyer were already working on the return of Frédéric Antonetti". The 61-year-old Frenchman dotted the i's: "I would like to clarify that I have had no contact with AS Saint-Etienne to take up any possible functions there and I wish to put an end to the speculations which have been swelling for a few weeks already.
Not wishing "participate in any discussions while another coach is currently in office"Frédéric Antonetti also virulently tackled one of the co-presidents of the Greens: "On the other hand, the club's supporters know the conditions of my ousting from AS Saint-Etienne in 2004 (after a rise in L1), as well as its manager (Bernard Caïazzo, editor's note), still managing the club today, who led the intrigues, manipulations and shenanigans that led to this forced departure. It is completely absurd to think that I would consider working with him again."
The Frédéric Antonetti track therefore seems to close on its own.
Battles in danger?
The possible replacement of Laurent Batlles can be explained by the catastrophic results of the club. However, the former Troyes coach (2019-2021) has had little time to prove his worth with the Greens, as only 17 games have been played since the start of the season. Finally, AS Saint-Etienne started the season with three points less. Not enough to facilitate the work of the French coach.
But as the examples Lucien Favre, dismissed by Nice, and Julien Stéphan, laid off by Strasbourg have proven in recent days, the coaches do not have much time. And in Forez, with a last place in L2, even less.