By Riley Overend on SwimSwam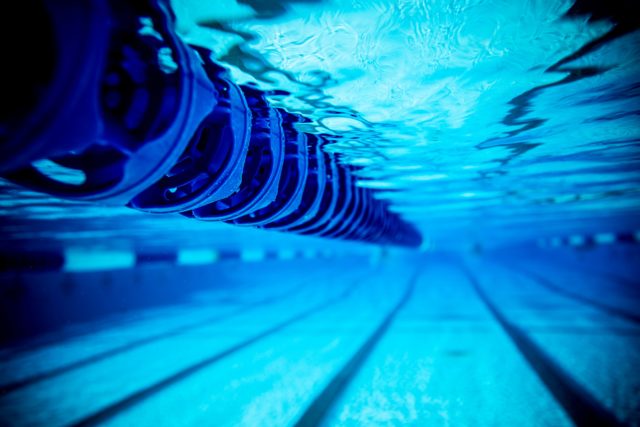 2023 CHRISTIANSBURG SPEEDO SECTIONALS
March 23-26, 2023
Christiansburg, Virginia
Short Course Yards (25 yards)
Meet Results on Meet Mobile
Arena Club Aquatics (ACA) 16-year-old Kade Snyder threw down another impressive personal best on the third day of the 2023 Speedo Sectional Championships.
After winning the 100 fly on Friday night, Snyder added a second individual victory in the 100 back with a time of 48.58. He lowered his lifetime best from last month (48.84) by a couple tenths, in the process surpassing Michael Phelps as the third-fastest 16-year-old in Maryland Swimming LSC history.
Fastest 16-Year-Old 100 Backstrokers, Maryland Swimming LSC
Daniel Diehl – 47.39 (2022)
Coleman Stewart – 48.20 (2015)
Kade Snyder – 48.58 (2023)
Michael Phelps – 48.64 (2002)
Colin Bitz – 49.29 (2019)
In other action from Christiansburg, Virginia, a pair of North Carolina Aquatic Club (NCAC) girls pulled off tough doubles to help the program extend its lead in the team standings on Saturday.
Hayley Clark, an 18-year-old Princeton commit, started off the finals session with a 200 fly win in 1:59.13, slightly off her personal-best 1:58.24 from last month. That time would have placed 6th at last month's Ivy League Championships. She bookended the session with victories, closing out the night with a 4:53.25 in the 500 free — a couple seconds slower than last month's lifetime best on the back half of the double.
Eva Boehlke, an 18-year-old UCSD commit, triumphed in both the 200 breast and 100 back with just one event in between. In the 200 breast, she dropped more than two seconds off her previous-best 2:18.11 from December. Then Boehlke edged 14-year-old teammate Alyssa Sagle (54.85) in the 100 back with a time of 54.59, just off her personal-best 54.29 from last month. Boehlke's times would have placed 2nd and 7th, respectively, at last month's MPSF Championships.
Men's Team Standings After Day 3
NCAC – 460
Kentucky Aquatics – 308
Team Pittsburgh Elite Aquatics – 303
Monocacy Aquatic Club – 141
NCAP – 124.5
Women's Team Standings After Day 3
NCAC – 459
Wilmington Aquatic Club – 235
757 Swim – 210.5
NCAP – 199.5
Team Pittsburgh Elite Aquatics – 172
Other Notable Day 3 Winners
NCAC 17-year-old Andy Commins shaved .05 seconds off his best 200 fly time from last month with a 1:47.60. He's verbally committed to Auburn for 2024-25.
Racer X Aquatics 17-year-old Zach Zornan Ferguson reached the wall first in the 50 free with a time of 20.50, lowering his previous-best 20.59 from November of 2021
Nittany Lion Aquatic Club 15-year-old Sam Huggins was the youngest winner of the evening with a 4:30.12 in the 500 free, and he was still a couple seconds slower than his lifetime best from last week (4:28.03).
SwimSwam: 16-Year-Old Kade Snyder Passes Michael Phelps for 3rd in 100 Back Maryland LSC Rankings