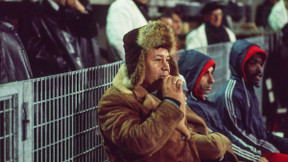 The story of memories and tributes rain after the death of Just Fontaine. Jean-Marc Pilorget remembers a virulent pre-match while PSG moved to Laval. In L'Équipe, the former Parisian defender recounts one of the defining moments of his early career.
After his playing career, Just Fontaine spent fifteen years coaching. Between 1973 and 1976, he was at the head of Paris Saint-Germain and had a very young defender in his ranks: Jean-Marc Pilorget, future legend of the club. Integrated into the pro group of PSG by Fountain in 1975 and at only 17 years old, the latter remembers an argument between Justo and the captain at the time Jean-Pierre Doglianifor a story of captaincy.
A crazy rumor drives the PSG transfer window, the condition is set https://t.co/aLLnkiV2g0 pic.twitter.com/TT6Zpx2XuT

— 24hfootnews (@24hfootnews) March 2, 2023
"And you, you're just a big ass!" »
In The Team, Pilorget tells his story: "I have the memorable memory of a clash between him and Jean-Pierre Dogliani, in January 1976, before a match at Laval, when Fontaine told him during the talk that he would not be captain. Jean-Pierre had taken it very badly because Justo had not warned him. It was really a man-to-man discussion and more coach-to-player. Justo had said to him: "You're just a little ass! Jean-Pierre had retorted: "And you, you're just a big ass! » before getting up, taking his bag and going back to Paris ».
" Good memories "
In his interview, Jean-Marc Pilorget adds that he was not under the orders of Justo very long at PSG (1975-1976) but only kept "good memories, rather funny, which denote with today's football". Just Fontaine was a manager " observer " with "his big towel coat and a cigar".
"You're just a little c**": He reveals a clash at PSG 24hfootnews.