Ex-F1 driver Juan-Pablo Montoya says Red Bull motorsport boss Helmut Marko still holds a grudge against him over losing an F3000 race that took place way back in 1997.
That year, Montoya was racing in the junior series for the Austrian's RSM Marko outfit.
At the penultimate round at Mugello, the championship was decided in favor of Brazilian Ricardo Zonta who won the race while fellow title contender Montoya only finished third.
The Columbian won the final round at Jerez and finished runner-up in the final standings of the series. However, had he managed to defeat Zonta in the race before, Montoya would have been crowned.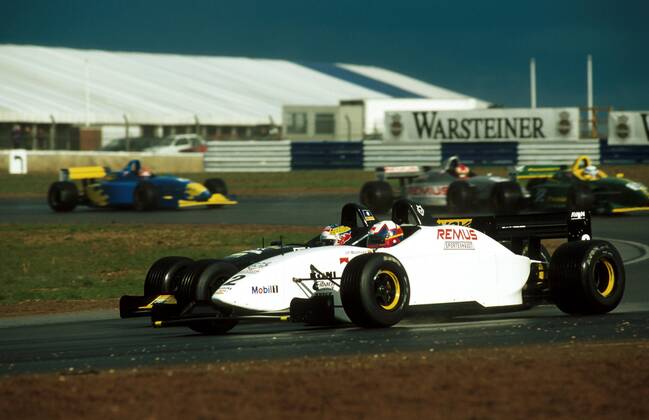 Marko felt that his driver had "given away" the title at Mugello, and a quarter of a century later, the Red Bull chief apparently still feels that way.
"He is angry with me to this day," said Montoya, quoted by Motorsport.com. "He thinks I deliberately let the championship slip away on the penultimate lap at Mugello."
"We had just misjudged the top gear. Every time I went to top gear, the engine started stuttering because the gear was too long.
"But Marko still has the idea that I gave away the championship."
Read also:
As a young driver, working under Marko's guidance was no Sunday picnic, and that remains true today. Montoya remembers one particular instance when he paid the price for not conforming with the Austrian' request.
"I remember one time he invited me to his house for lunch," recounted the former Williams and McLaren charger.
"I was served a salad, but I didn't eat vegetables in those days. He then made me run back to his office. It was more than an hour of running.
"At the time, I was very miffed at him, but looking back on it, I realise it was his way of moving me forward.
"Living in Graz and everything, it was a good experience for me. I hardly had any money at the time, but Helmut took good care of me."
Montoya reckons that Marko's uncompromising and hard-nosed approach ultimately made him into a better driver.
"At the time itself it was tough, but in the end he made me a better driver," he added.
"He was always shouting that I had a lot of problems and that I was crazy and everything. But he did it with the right intentions. He was pushing me all the time to become a better person.
"Most teams give their drivers star treatment and totally pamper you. But Helmut wants to make a man out of you and believes that if you want to achieve something, you have to fight for it."
Ironically, history may well repeat itself as Montoya's 17-year-old son, Sebastian, was enrolled this year into Red Bull's junior programme.
Seb Montoya is set to take part in the Formula Regional Middle East Championship with Hitech.
Keep up to date with all the F1 news via Facebook and Twitter
Why does Helmut Marko hold a grudge against JP Montoya? F1i.com.