By Riley Overend on SwimSwam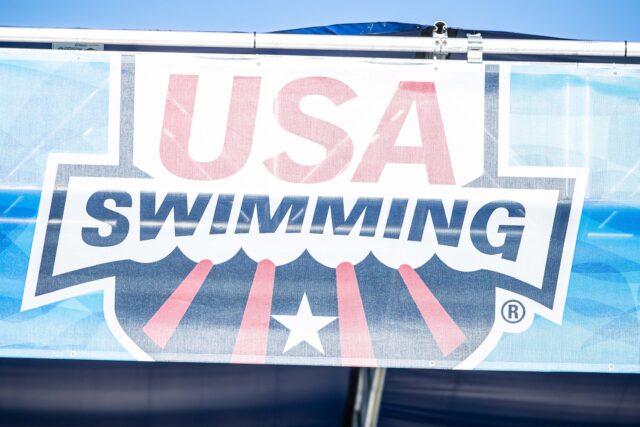 USA Swimming has hired Karin Olmsted as its new director of member success.
Olmsted brings experience from the high school, college, and U.S. National Team coaching ranks. She served as an assistant at Louisville from 2003-12 while also working on Open Water National Team coaching staffs from 2010-15. She helped manage the Open Water National Team at the 2013 World Championships, at the Pan American Games in 2011 and 2015, and at select camps in 2010, 2011, and 2014.
Most recently, Olmsted spent two seasons as head coach of the girls' team at her alma mater, Cherry Creek High School, about an hour north of USA Swimming's headquarters in Colorado Springs, Colorado. She led the Cherry Creek girls to back-to-back Class 5A state titles, giving them 29 championships overall — the most in Colorado history. The 200-yard freestyle relay team finished within a tenth of the national high school record and Olmsted earned Coach of the Year honors in both 2022 and 2023.
In her new role at USA Swimming, Olmsted will focus on developing strategy around supporting clubs and LSC to grow and retain members. Some clubs have been exploring other membership alternatives in the wake of last year's Online Member Registration (OMR) system rollout.
"I'm very excited to be joining the USA Swimming family as Director of Member Success," Olmsted said. "Swimming has transformed my life in so many ways, and I am excited to help grow our sport as well as bring value to our existing coaches, clubs, athletes and officials."
Prior to Louisville, Olmsted worked as an assistant coach at Kenyon College for two seasons. She helped guide the Lords and Ladies to a pair of North Coast Athletic Conference and NCAA Division III titles. As a swimmer, she was an All-American and team captain for D-III Gettysburg College, where she graduated with a degree in history and management.
In between her coaching stints for the U.S. National Team and Cherry Creek High School, Olmsted was employed in the private sector for several years. She was the director of franchise development and later chief curriculum officer at Streamline Brands, an operator and franchisor of swim schools.
SwimSwam: USA Swimming Hires Karin Olmsted as Director of Member Success