UEFA may soon introduce a salary cap. Aleksander Ceferin is trying to push his setup forward.
Photo credits: Icon Sport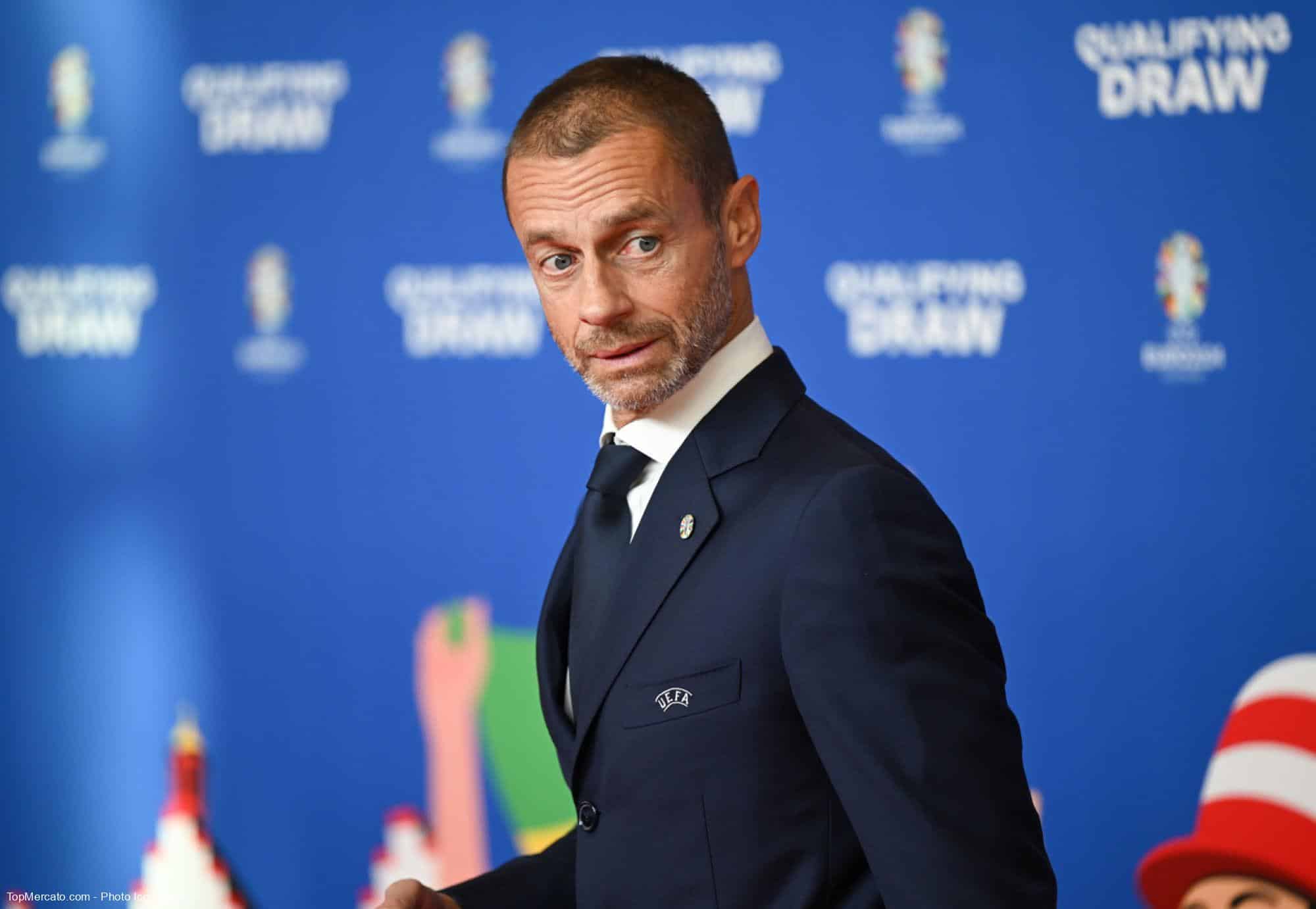 UEFA wants to put limits on the spending of European football clubs. The rules could soon change, with the establishment of a salary cap.
"I think in the future we will have to think seriously about the salary cap. Indeed, if the budgets reach peaks, the balance of competition becomes problematicestimated the boss of UEFA in the podcast Men in Blazers. It's not about the owners, it's about the value of the competition, because if five clubs always win, it doesn't make sense anymore. I have already spoken with representatives of the European Commission, we are trying to get things done, but it has to be a collective agreement between each league and UEFA, because if we do it and the other leagues don't , that does not make sense. »
"The salary cap is our future"
Aleksander Ceferin makes financial fair play his priority: "I think that's the most important thing. And surprisingly, everyone agrees. Big clubs, small clubs, public clubs, billionaires, private clubs, everyone agrees. The salary cap is our future. »
However, the leader does not know how long the implementation could take: "I hope it will be put in place as soon as possible. We are only just beginning to discuss this, but I think this is the solution. For now, we have the rule, the new rule after 2024, that you can spend up to 70% of your income on salaries and transfers. But that's not enough, because if your revenue is $5 billion, 70% is a lot. The salary cap is therefore the future.he concluded.
After it was put on hold, financial fair play became active again. And its rules should harden in the coming seasons. The payroll of clubs cannot exceed 90% of revenue during the 2023-2024 season.
UEFA boss is seriously considering introducing a salary cap 24hfootnews.