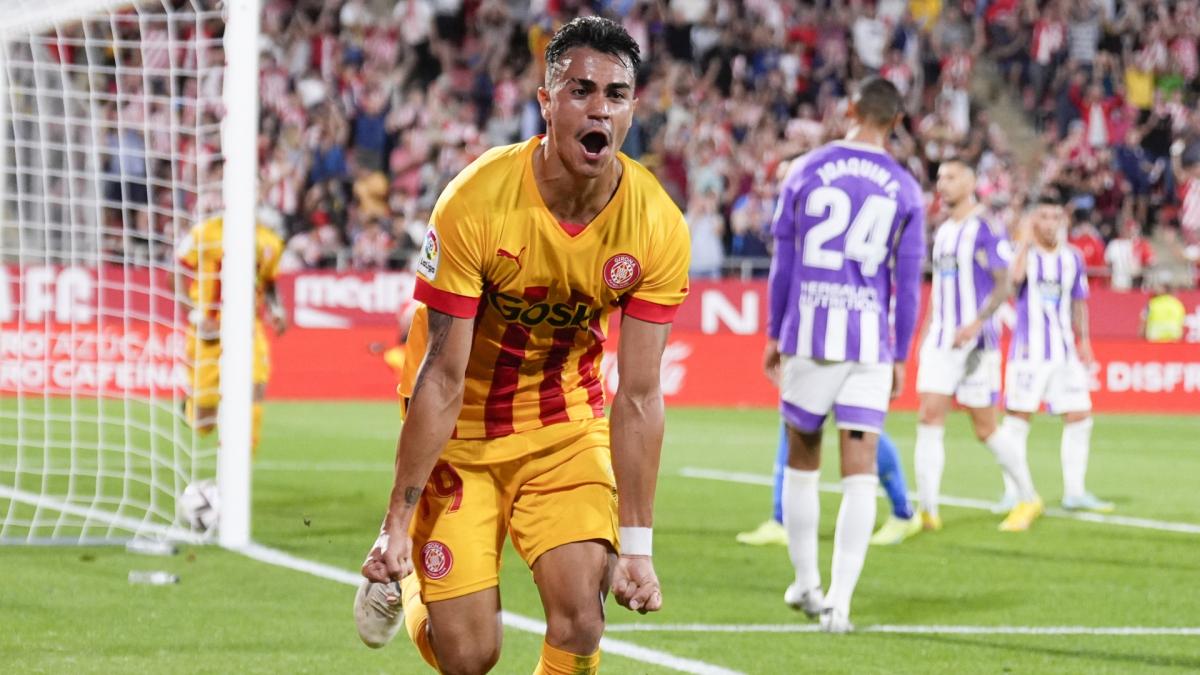 The Brazilian colony of Real Madrid will grow. In 2024, once he is of age, Endrick will join the residents of the Santiago-Bernabéu stadium. An arrival for which Juni Calafat, talent scout for the Merengues, is largely responsible. He had notably worked on the Vinicius Jr, Rodrygo and Reinier files. If for the first two everything is fine, on the other hand, everything did not go as planned for the last city. However, the Merengues believed in him a lot.
What's next after this ad
Winner of the Copa Libertadores at just 17, he was considered a nugget and a talent in the making. A profile that immediately pleased the people of Madrid who completed his arrival on January 20, 2020. "Real Madrid and Club de Regatas do Flamengo have reached an agreement for the transfer of Reinier, who is now tied to the club until 2026", could we read on the press release published on the site of the Spanish club. Bought 30 million euros, Reinier could live his European dream in one of the best clubs in the world.
To read
The terrible revelations of Reinier on his flop in Dortmund!
From dream to nightmare
Like others before him, he was sent with Castilla to adapt smoothly and get his bearings. But after only three matches (2 goals, 1 assist), he was stopped in full swing by the covid-19 epidemic. The championships were suspended and the young auriverde could not continue. To help him, Los Blancos decided to send him on a two-year loan to Borussia Dortmund. It had worked for Achraf Hakimi, who then successfully moved to Inter Milan and then to PSG. Again, the Brazilian struggled.
What's next after this ad
During his first season at BVB, he appeared 19 times in all competitions but only once as a starter (1 goal, 1 assist). He thus played 337 minutes in total. But it should be noted that between covid-19 (16 days off) and a muscular problem (6 days off), he missed 7 meetings with the Marsupials. The following season, Reinier was used 20 times, including 3 times as a starter (0 goals, 0 assists), i.e. a total playing time of 417 minutes. In two years, it has been used for 754 minutes. Which is too little.
Dortmund, happiness was not in the loan
An experience that the Brazilian did not necessarily live well as he admitted to Globo Sports. "The bad thing (in Dortmund) is that I couldn't develop my football (…) I didn't understand. I trained well and they didn't put me to play? It's their choice, I respected everyone, the institution, the players who played, but it's a shame.". Then he evoked the criticisms of which he was the object. "It was just a massacre. It was just a beating… It was a very difficult time. But everyone knows, every player knows that those people who say 'Oh, Reinier doesn't play at all' are haters, who don't know what we're going through".
What's next after this ad
He then added: "They don't know what this life is, they think it's just good stuff, it's just luxury. Of course not, we go through a lot. Of course, everyone has their own lifestyle, but we go through a lot, and it's not just good things. During these two years, in my profession, I had nothing good. I went through a lot of tough things when I was 18, 19. You feel it, my family sees me sad. I left the matches very shaken, I couldn't sleep. I've always played for Flamengo and all of a sudden not playing and feeling like you're not helping your team…you feel like things aren't going well for you. »
A subscription to the infirmary in Girona
He therefore hoped to revive in Girona, where Real Madrid sent him on loan this summer as all the places for non-EU players were taken within the Casa Blanca. "I'm really excited about the project. What I want is to play, to be happy doing what I love, which is playing football. The project pleases me. It's a good project for me and my family.", he confessed. Packed, Reinier was quickly disillusioned. However, everything had started well with 5 appearances including 3 as a starter and 1 goal. Then, the Brazilian again went through the infirmary box. Following a muscular problem, he was absent 21 days and missed 4 matches. Back, he came into play twice, before missing 3 matches before the truce linked to the World Cup.
What's next after this ad
But the footballer, who is suffering from a muscle tear in the biceps femoris of his right leg which will prevent him from playing until the beginning of February according to AS, was not there against Cacereño in the Copa del Rey on December 22. With only 7 matches on the clock (286 minutes played), he has already missed 8 matches in all competitions this season. On the side of Girona, where we will fight for maintenance, we are annoyed not to be able to count on him. In Madrid, what looks like another failure is not well perceived either. Definitely, nothing is going well for Reinier, whose dream has everything of a nightmare for the moment.
Pub. the