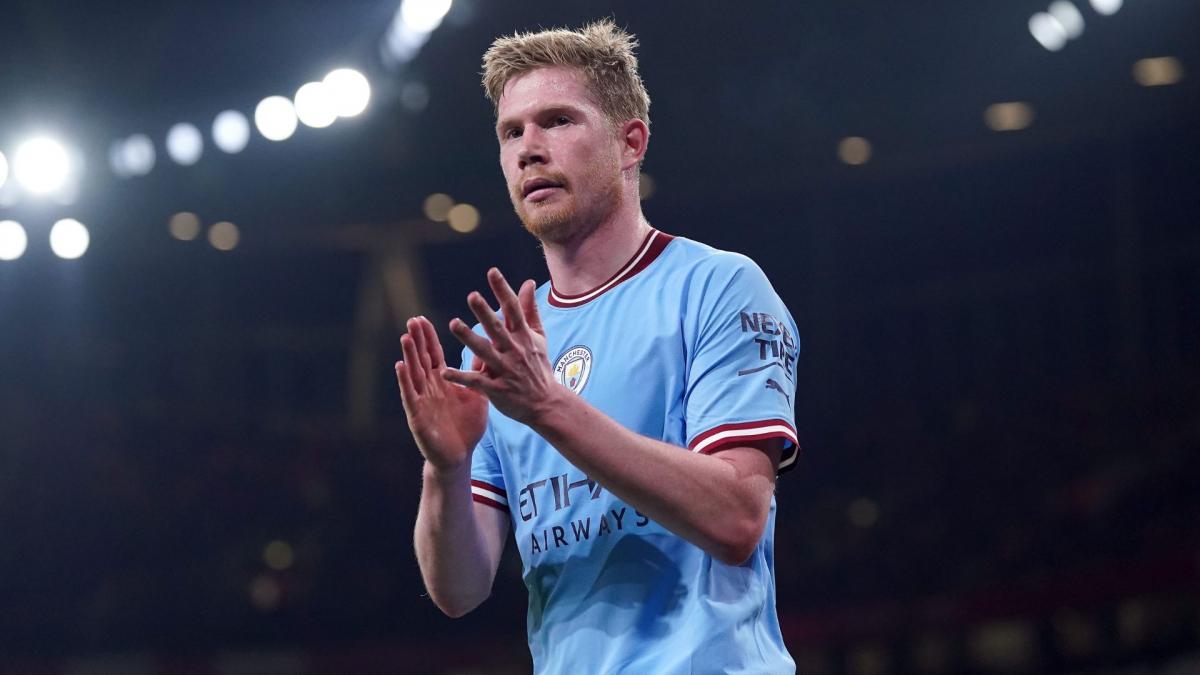 What's next after this ad
This Wednesday evening, Manchester City martyred Arsenal in this Premier League "final". Pep Guardiola's men were still able to count on an XXL performance from Kevin De Bruyne. The Belgian, untenable throughout the meeting, offered himself a double and an assist. As so often, the number 17 treats in big matches by multiplying the movements in the spaces, by showing a terrifying technical accuracy in the last meters and by chaining the passes of which he has the secret. And if thanks to him (largely), Manchester City can believe more than ever in the title, he does not want to ignite.
"It was a great match so we had to play well and win. I know everyone is going to say we're going to win the title, but it's not that easy. There are still 7 matches left. We have to play Real Madrid too. The most important thing is to be ready for Sunday. I know it's a cliché, but it's the truth. The program is too tough to think about what will happen in several weeks. My duet with Haaland? I think it's natural. When I think about my game, I try to ask myself what my teammate likes. It's different to play with Haaland, Mahrez, Alvarez. He is a strong player who likes to go into space. I try to play as he likes. I know that in spaces he can create chances. I'm trying to adapt to him." he confided to the microphone of Canal+.
To read
Manchester City – Arsenal: match notes
The Champions League in sight
If obviously Manchester City absolutely wants to win the Premier League this season, Pep Guardiola's club is still in the running for the treble with the FA Cup and especially the Champions League. The Cityzens will have to manage to take out the ogre of Real Madrid to finally hope to lift this trophy which is missing from the club's record and which Guardiola has not won for more than ten years now. But this year, Manchester City has a certain Erling Haaland in its ranks. And that could well change everything as De Bruyne explained.
What's next after this ad
"I hope we are better equipped for the Champions League, because we haven't won it yet. Real Madrid is the best team in C1. It will be hard. I trust my team. Last year, we played well against them, but the last five minutes, we were far from winning. There, we have a new chance this year, and we will try to do better. (…) I always have the feeling that the team is hungry. We still want to win the title and all the cups even if we have already won them. That's the strength of the team and that's what I like here." The message got through. Manchester City wants to win everything and imitate its great rival: achieve the historic treble C1, Premier League and FA Cup.
Pub. THE
update the
the strong words of Kevin De Bruyne after his masterclass 24hfootnews.