Adored by the Argentine people since his exploits at the last World Cup in Qatar, Emiliano Martinez has above all left a bitter memory for French supporters because of his polemical celebrations after the final won against the France team (3-3, 4 tabs to 2).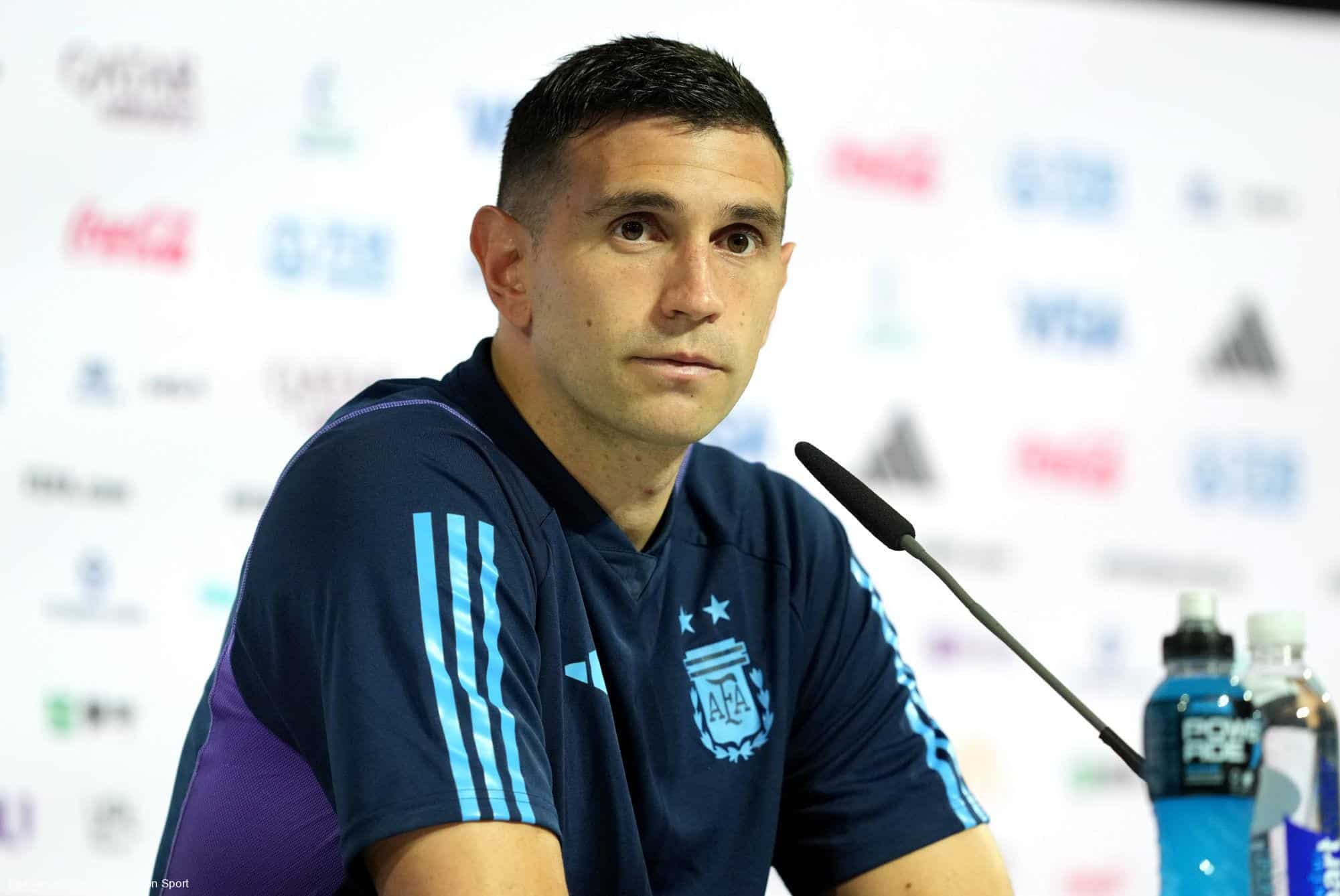 Author of a miraculous save in front of Randal Kolo Muani in the last moments of extra time during the final of the 2022 World Cup between Argentina and the Blues on December 18 and a decisive shootout, the goalkeeper of the Albiceleste then created controversy by attacking Kylian Mbappé after this meeting. Even if he has tried to ease tensions lately, Emiliano Martinez has undoubtedly gone too far to one day obtain the forgiveness of French supporters.
The heart has spoken…
On Friday, the doorman of Aston Villa however made a gesture full of generosity. During an auction organized in Argentina, the latter sold his autographed "Dibu" gloves from the final of the last World Cup against a check for more than 42,000 euros. Martinez will donate this money to the pediatric department of a hospital in his country to finance projects for children with cancer.
Martinez did not hesitate
The world champion returned to the origin of this project. "When the Argentine Pediatric Foundation asked me to donate my World Cup gloves, I didn't hesitate. We don't play a World Cup final every day, it's special. But it's much more important to help a child than to have my gloves stored in a box at home", he blurted out. In England, Martinez had a mixed recovery in 2023 despite support from Birmingham club fans. In the Premier League, the Villans occupy 11th place (35 points) after their draw on the lawn of West Ham this Sunday (1-1).