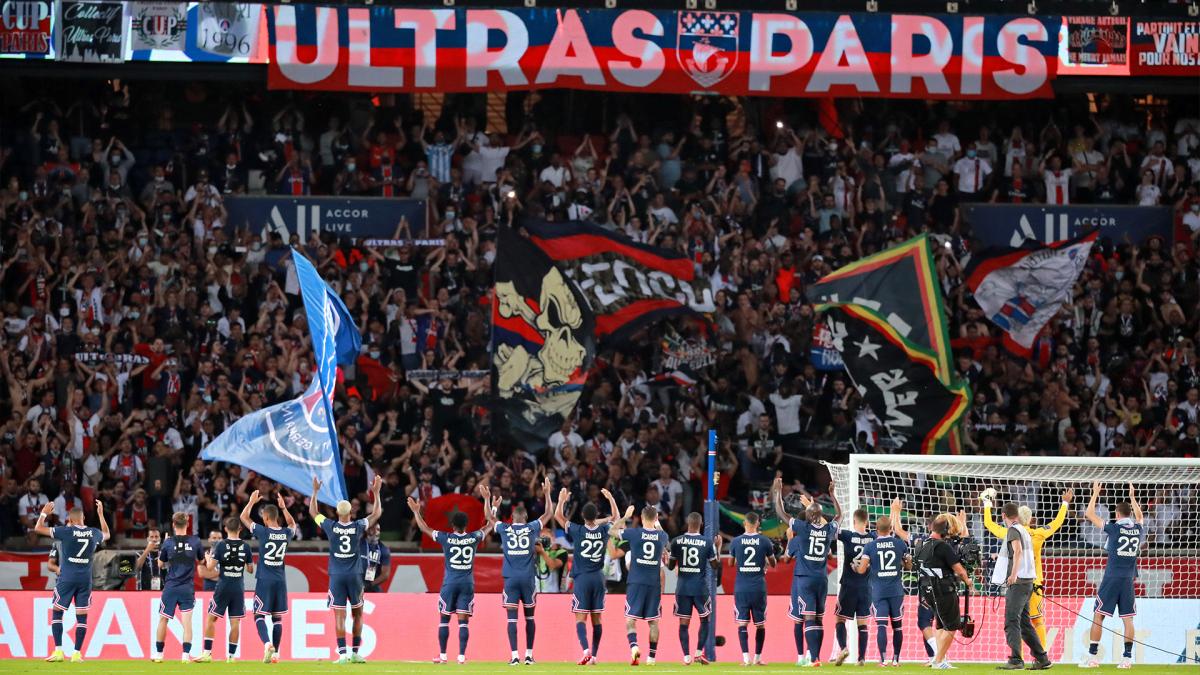 It is common knowledge: Nasser al-Khelaïfi, president of PSG since 2011, would like to buy the Parc des Princes in order to enlarge the enclosure and compete more with its European competitors. A desire on the other hand, not shared by the town hall of Paris – maintained this Tuesday during a press conference – and which had pushed NAK to threaten to leave the stadium, in an interview granted to The Team last December. This Wednesday, Romain Mabille, leader of the Collectif Ultras Paris, and guest in theAfter Foot on RMC, positioned himself and said that he did not plan to see PSG matches being relocated.
What's next after this ad
"It would be very complicated to imagine PSG outside the Parc des Princes. I can't imagine it. It is inconceivable that we cannot find a solution. We will position ourselves quickly. Our position is that we want PSG to continue playing at the Parc des Princes, that's the most important thing. (…) Given the cost of the work, the financial difficulties of the town hall and the urgency of the work, only the PSG can assume. Afterwards, I understand the town hall on certain points. (…) It's not all black or all white"he confided, while Luis Fernandez also insisted on the inseparable union between the Parc des Princes and the club: "Let them sit down, let them discuss (the town hall and the club), let them exchange, let them talk. There is nothing better than communication, launched the successful former player and coach of the club. I am very sensitive at this stage, because there is a history and supporters. The history of Paris Saint-Germain is the Parc des Princes.
To read
Video: A fan asks Kylian Mbappé to go to Real Madrid
Pub. the
update the
the leader of the CUP does not want to leave the Parc des Princes 24hfootnews.