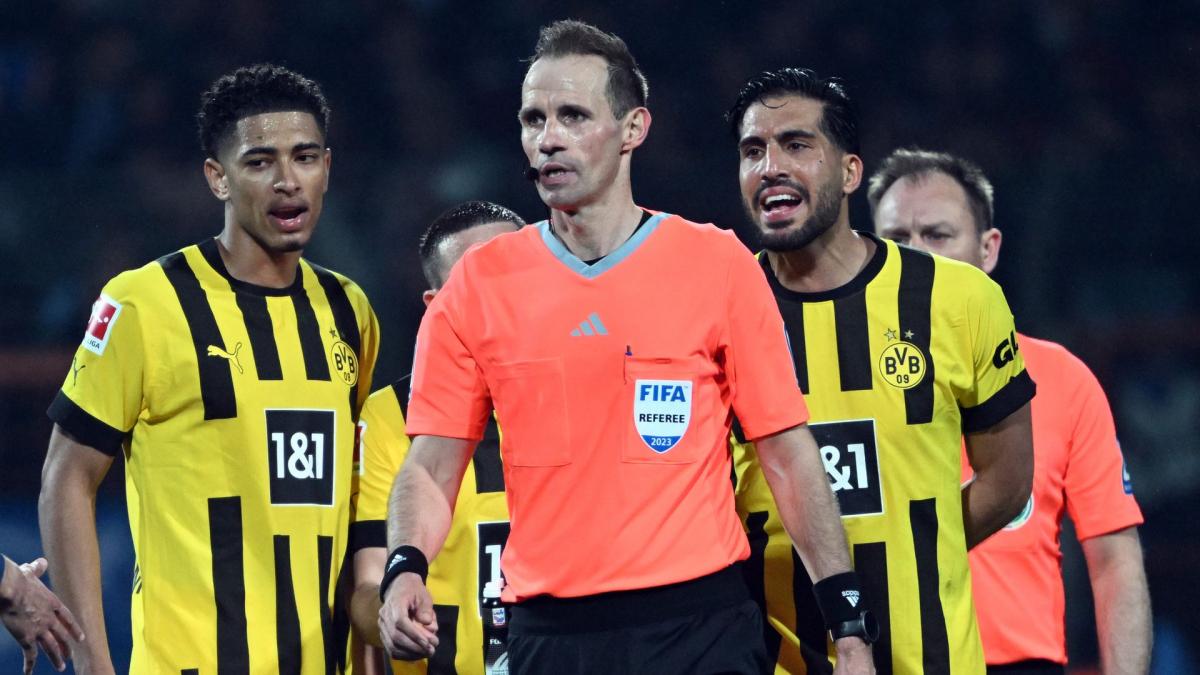 What's next after this ad
Borussia Dortmund carried out a very bad operation at the start of the 30th day of the Bundesliga. The leader was only able to recover one point (1-1) on the lawn of Bochum (15th) and leaves the possibility for Bayern Munich to regain the lead in the championship. If the BvB does not manage to widen the gap it is also the fault of a few curious refereeing decisions. The goal awarded to Bochum is very contentious with a stroller in the back on Emre Can and there is above all this penalty completely forgotten by Mr. Stegemann and his assistants on Adeyemi after the hour of play. put Edin Terzic and the BvB in a rage after the meeting.
The referee of the meeting ended up speaking and admits that he made some mistakes. "After observation, it is a penalty. But I hadn't seen him like that at all on the pitch. (…) The defender had high speed and I was sure that Adeyemi had put his leg inside. The video assistant of course watched the scene and evaluated it. The assessment was: no obvious error, which is why there was no recommendation for me to watch it again myself" Sascha Stegemann justifies himself in Picture, saying in passing that he deeply regrets his decision. *"In hindsight, I must say that I would have preferred to think about it again. My requirement is of course to decide everything correctly directly on the pitch, to resolve situations correctly, at the end also with the video assistant. I'm very pissed, I feel like a sea*. It was a very, very short night, I don't feel good about it." Fault confessed is half redressed.
To read
Bundesliga: Borussia Dortmund's anger against arbitration after its failure in Bochum
Pub. THE
update the
the Bochum-Dortmund referee makes his mea culpa 24hfootnews.