The defeat conceded Tuesday by Spain against Scotland, in qualifying for the European Championship 2024, does not pass for Rodri.
Photo credit: IconSport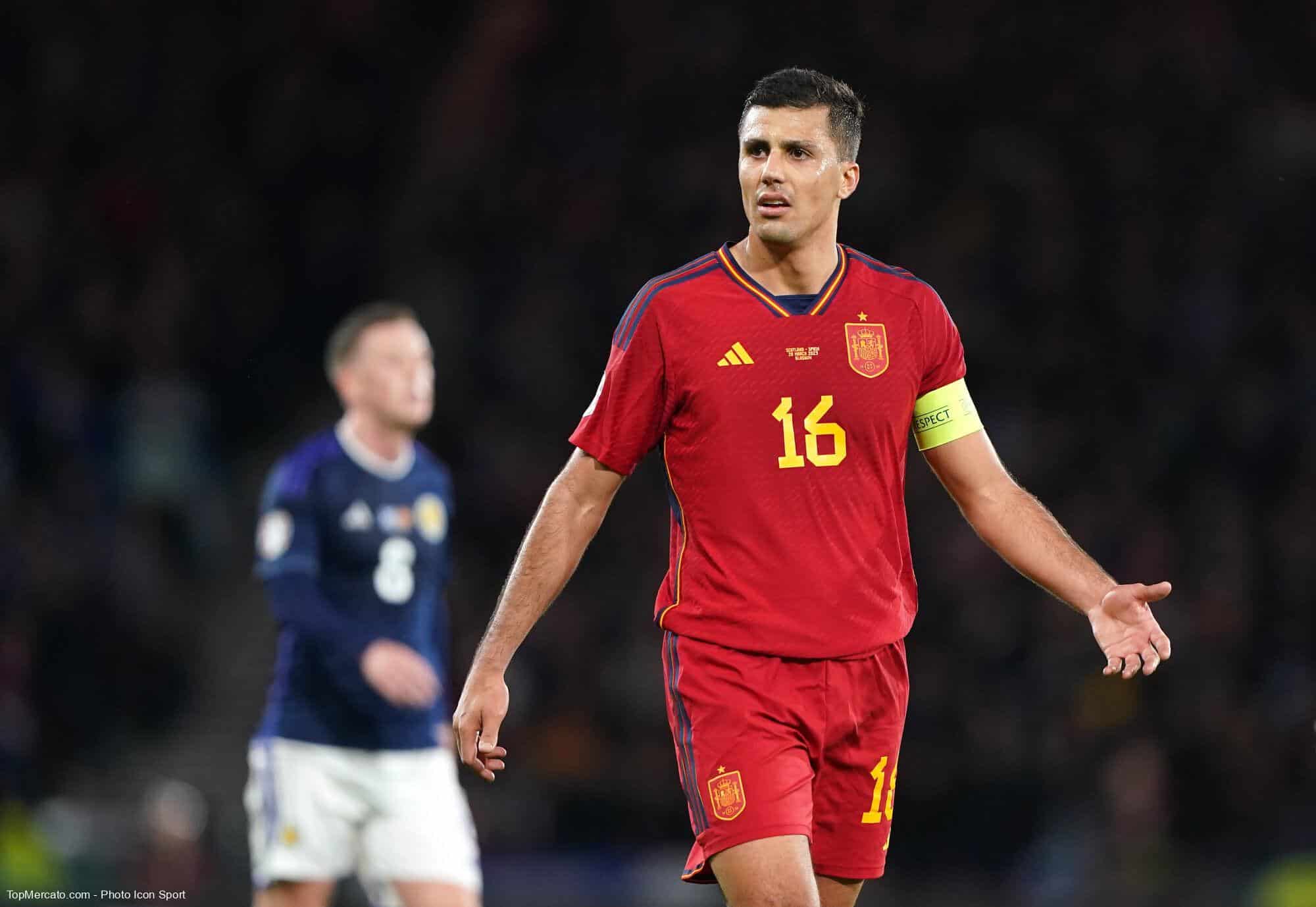 Three days after a difficult victory against Norway (3-0) which nevertheless allowed new coach Luis de la Fuente to start his term as coach on the right foot, Spain suffered enormous disappointment on Tuesday during the second day of the Euro 2024 qualifiers. La Roja lost to everyone's surprise in Scotland (0-2) on a double from Manchester United midfielder Scott McTominay (7th, 51st). A defeat in Glasgow which leaves the British selection alone at the top of group A with six points, and three lengths ahead of the Spaniards who were very upset after the meeting.
"It's not football"
Facing the media, in statements relayed by the newspaper ace, Rodri bluntly criticized the selection coached by Steve Clarke. The Manchester City midfielder didn't like Scotland's way of playing. "It's their way of playing… For me, it's a bit of nonsense. Because they always save time. They provoke you. They always fall. For me, this is not football."
The 26-year-old still recognizes that the 2010 world champions, looking for a rebound after a poor elimination against Morocco in the round of 16 of the 2022 World Cup, will have gone through. "It's clear they played a good game. We have no excuses. They have their way of playing and we have to adapt. Even so, we had options, but the ball didn't go in. We have to be more efficient."
Kepa Arrizabalaga's partners now have just under three months to get their heads together, ahead of the Nations League Final Four and a semi-final against Italy on June 15 in the Netherlands. -Down.