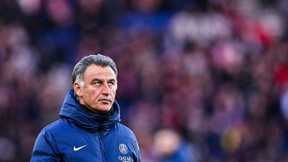 Adopted son and agent of Christophe Galtier, John Valovic is also involved in the affair which is currently shaking French football. While the current PSG coach is accused of having made racist remarks during his time on the bench of OGC Nice, John Valovic spoke this Thursday via his social networks.
Coach of PSG, Christophe Galtier is currently in the midst of a storm. Indeed, an email from Julien Fournier accuses him of having made racist remarks, explaining in particular that there were too many black and Muslim players when he was at theOGC Nice. An email where it is also a question of his son and agent, John Valovic.
Galtier: Scandal at PSG, Qatar is used to it https://t.co/Xsw8H0xqJ9 pic.twitter.com/BwVYq3BdLE

— 24hfootnews (@24hfootnews) April 13, 2023
"He considered the situation of his" client "untenable"
" He wanted to see me urgently because he considered the situation of his "client" untenable. (…) He then told me about his father's untenable situation, saying the following: Julien, it's not okay, my father was in tears yesterday, you don't realize ", we could read in this email from Julien Fournier about John Valovic.
"False and intolerable accusations"
On Instagram, John Valovic therefore took the floor. He then blurted out: Thank you all for your support. The accusations against me are false and intolerable. They will not remain without consequences ".
Scandal Galtier: His son comes out of silence and answers cash 24hfootnews.