March 21: The Rockies officially announced today that they have signed Profar to a one-year deal. To open a spot on the 40-man roster, left-hander Lucas Gilbreath was transferred to the 60-day injured list. The southpaw underwent Tommy John surgery earlier this month and will miss the entire season.
March 19: The Rockies are in agreement with free agent outfielder Jurickson Profar, reports Jon Heyman of The New York Post. Profar will be guaranteed $7.75MM but can get the total up to $8.75MM with 400 plate appearances. The deal is pending a physical.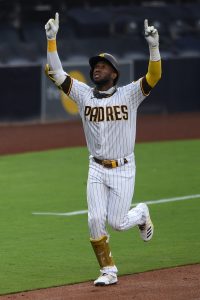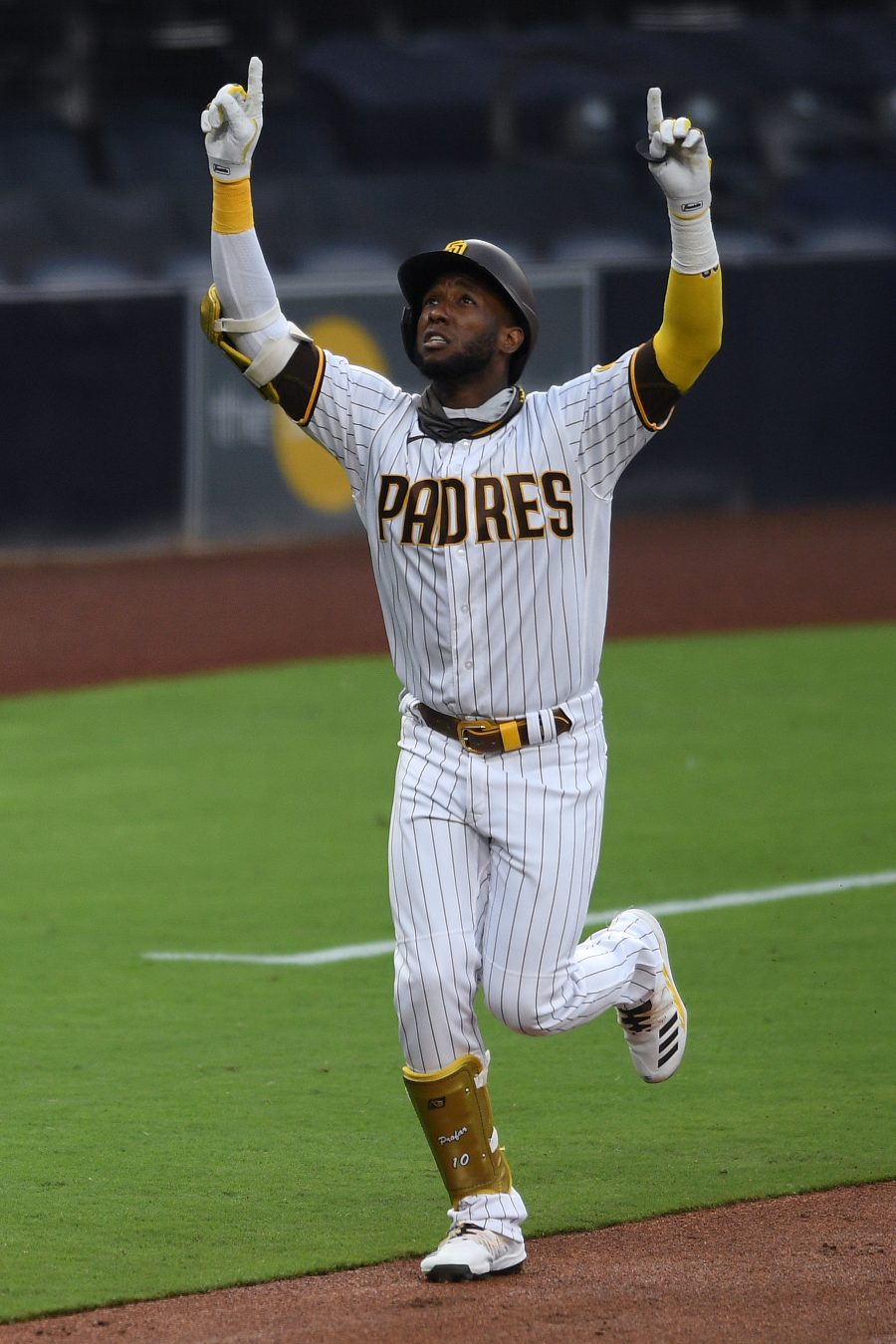 Profar, 30, has had an up-and-down career but is coming off arguably the best season of his career. Though his power is fairly modest, he has a good eye and strong bat-to-ball skills. His 11.1% walk rate and 15.7% strikeout rate this year were both a few percentage points better than league averages. Along with his 15 home runs, that led to a .243/.331/.391 batting line and a 110 wRC+, indicating the switch-hitter was 10% better than the league average hitter overall.
Defensively, though he's played all over the diamond in his career, the Padres kept him exclusively in left field last year. That consistency may have suited him, as he was given a +2 grade from Defensive Runs Saved and a +1.1 from Ultimate Zone Rating, though Outs Above Average was less enthused and gave him a mark of -5. Taking his whole season together, FanGraphs considered him to be worth 2.5 wins above replacement, the highest tally of his career thus far.
Going into the 2021 season, the Padres had signed Profar to a three-year, $21MM deal that afforded him the opportunity to opt out after each season. The first year of the deal didn't go well, as Profar hit just four homers while being bounced around the field in a utility capacity. He declined to trigger his first opt-out and stuck with the Friars for 2022, before having a much better campaign in the second year. Going into the 2022-23 offseason, he had just one year remaining on his deal, valued at $7.5MM. He decided to go for the $1MM buyout and become a free agent, leaving $6.5MM on the table.
Profar continued to linger on the open market for months, the last of MLBTR's Top 50 Free Agents that was still available until now. Recent reporting had suggested he had been trying to get $10MM per season, but that apparently didn't materialize based on the fact that he remained unattached for so long. He'll now settle for a deal a bit below that, though he'll still end up making a bit more money than if he had just stayed with the Padres.
For the Rockies, they have some question marks in their outfield, as Sean Bouchard recently underwent biceps surgery that could keep him out all year while Randal Grichuk is going to miss the first few weeks of the season due to sports hernia surgery. That leaves Kris Bryant, Yonathan Daza and Charlie Blackmon as the primary options, though Blackmon made more starts at designated hitter last year and seems likely to do the same going forward, especially considering that his 2022 was ended by knee surgery. Daza should have center field spoken for until Grichuk returns, at which point they could split the duties there as they did in 2022. Like Profar, Bryant settled in as a full-time left fielder last year, despite lengthy time on the infield earlier in his career. When Grichuk went down earlier in the spring, Bryant began spending more time in right, per Thomas Harding of MLB.com. That seems to suggest that he could yield left to Profar while splitting right field and the designated hitter spot with Blackmon. Bryant was limited by injury to only 42 games last year, making it sensible to add another corner outfielder into the mix and perhaps reduce his workload on the grass a bit. Danielle Allentuck of the Denver Gazette reports that the plan is indeed for Bryant to be in right with Blackmon primarily serving as the designated hitter.
Though Profar is coming off a decent year, there's still some risk here for the Rockies, given his inconsistency. Once one of the top prospects in the sport, shoulder injuries kept him from appearing in the big leagues at all in 2014 or 2015. In the next two campaigns, he was healthy but struggled to establish himself in sporadic playing time. He finally had a decent season in 2018 but the Rangers quickly sold high, trading him to Oakland. Unfortunately, he seemed to battle "the yips" with his new team, as he made 11 throwing errors from second base in 2019 and got flipped to San Diego. He was solid enough in the shortened 2020 campaign to earn himself a three-year deal but, as mentioned, struggled in the first before rebounding in the second.
The Rockies will be hoping that another year of having a consistent left field position will allow him to be less mercurial at the plate. It's also possible that playing in Coors Field will suit him well, given the famously thin atmosphere and large outfield. Perhaps those conditions will allow Profar to launch a few more home runs or simply spray the ball all over the outfield, given his low-strikeout approach. With just 11 days until Opening Day, it might be fair to expect that a player signing now would need a spring ramp-up and wouldn't be ready for Opening Day. However, Profar might be a different case since he was recently representing the Netherlands in the World Baseball Classic.
The Rockies were already running a franchise-high payroll and this deal will nudge them a bit further into that territory. Roster Resource now pegs their spending at $170MM for the season, well beyond their previous high of $145MM, per Cot's Baseball Contracts. However, it's possible that the final tally ends up below that, as most observers aren't expecting the Rockies to be contenders this year. Players like Profar, Grichuk and C.J. Cron are impending free agents and make decent salaries, perhaps leading to them becoming trade chips this summer if the Rockies don't become surprise competitors. Then again, the Rockies have also surprised many onlookers, and their own players, by their lack of trade deadline activity, so that's no guarantee.
Image courtesy of USA Today Sports.