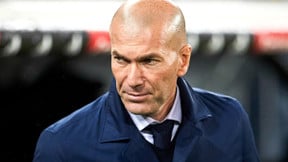 Free to engage with the team of his choice, Zinédine Zidane has several choices before him. PSG would be ready to open its doors to him so that he takes over from Christophe Galtier, while Juventus have appreciated him for several years. And between these two teams, the 1998 world champion would have decided.
" Do I miss the coach costume? No, I'm not far. We wait, we wait a little bit. When will I be seen on a bench again? Soon soon ". Last October, Zinédine Zidane announced his imminent return. The 1998 world champion should probably wait until the end of the season to sit on a bench. But which one?
Announced at PSG, Zidane responds cash in Qatar https://t.co/GajMuYLvoP pic.twitter.com/3IljEXeEap

— 24hfootnews (@24hfootnews) April 21, 2023
Qatar ready to charge Zidane?
According to several media, the PSG would always keep an eye on Zinedine Zidane. It must be said that his track record, particularly in Champions Leaguemakes you dream Qatar, who has dreamed of getting his hands on the European trophy for several years. But according to information from RMC Sports, Zidane had already made his decision.
Zidane has a preference for his club
native of Marseilles, Zidane would not intend to strengthen the ranks of the PSG. In reality, the 50-year-old man would hope to take over from Massimiliano Allegri to the Juventus, his former team. In this case, it would be a waste of time for the PSG.