OGC Nice striker Andy Delort wonders about his future in the Riviera club. The 31-year-old Algerian is tracked in France, by OM, Rennes or RC Lens, as well as by foreign clubs.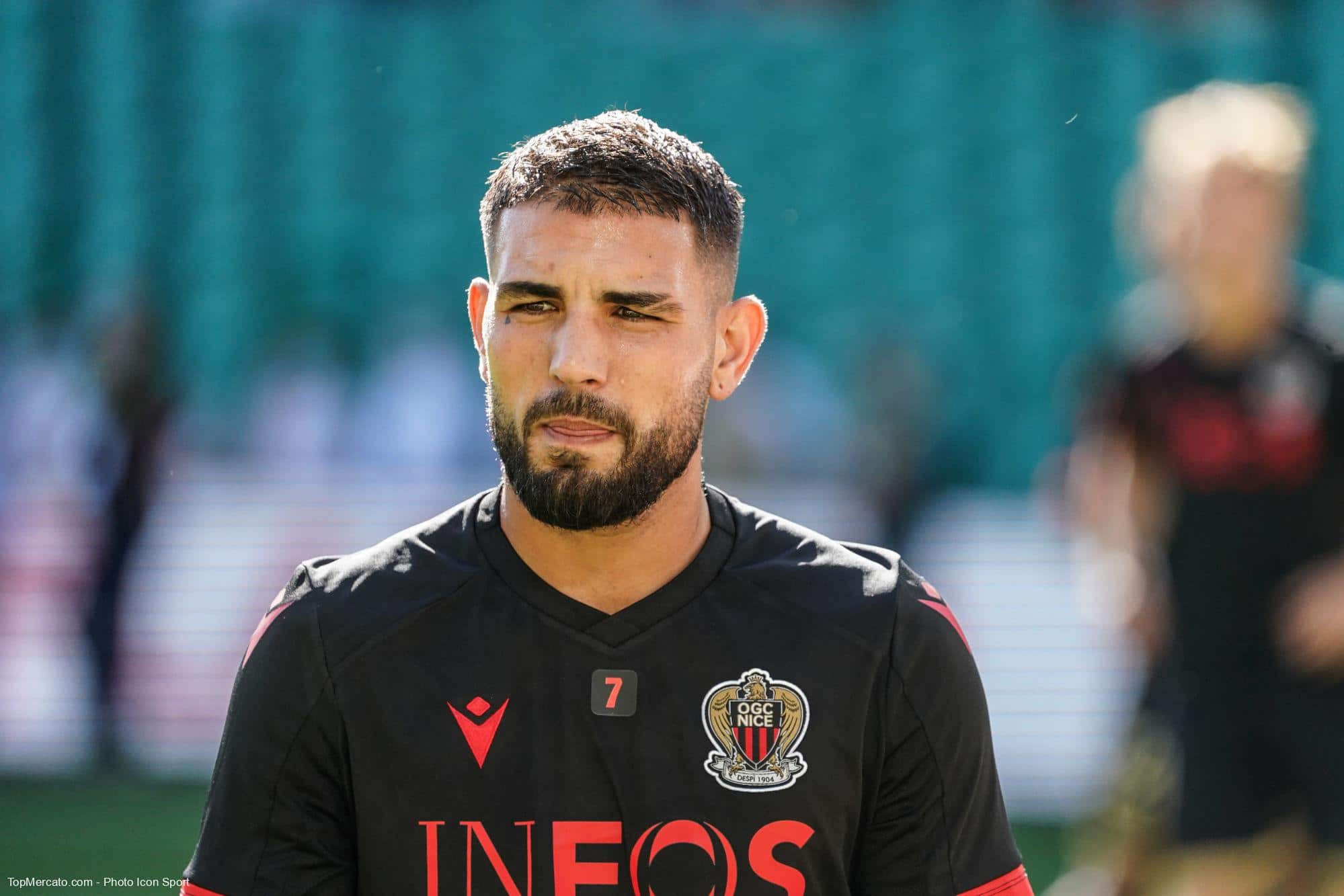 Often linked to OM in the past, Andy Delort has naturally been associated with the Marseille club in recent days. The Algerian striker no longer wishes to continue his career in Nice, after a transfer to the Riviera club in August 2021, for 10 million euros. Effective in his first season (20 goals in 40 games), Andy Delort stalled in the second (6 goals in 16 games). What make him think about his future, therefore, and attract several clubs.
For its part, RC Lens, which would have received a proposal to attract Andy Delort, would not have followed up. In question ? The salary requirements of the Algerian international, not in line with the sports policy of Sang et Or. Not enough, on the other hand, to frighten OM.
Fiorentina for Delort?
According to information relayed by the Corriere dello Sport, Andy Delort would also be targeted by Fiorentina. The 10th in Serie A would have offered Nice a loan, the option favored by the striker who passed through Tours, Montpellier or Caen. The Italian club is also still in the race in the Europa League Conference (round of 16, against the Portuguese club Braga). Playing in European competition, which OM will not be able to offer him this season, could seduce Andy Delort, and make him favor Viola rather than Canebière. For its part, Rennes is still in the race in the Europa League (against Shakhtar Donetsk). The Breton club is therefore still in ambush, and could upset the OM track.
the Corriere dello Sport also indicates another interest, which seems more complicated to materialize: that of the Salernitana. The former club of Franck Ribéry is 12th in Serie A, and a departure from Andy Delort for the Italian club seems, for this reason, highly unlikely. While waiting for an answer, Salernitana hopes for a loan from the striker, under contract until 2024.