By Retta Race on SwimSwam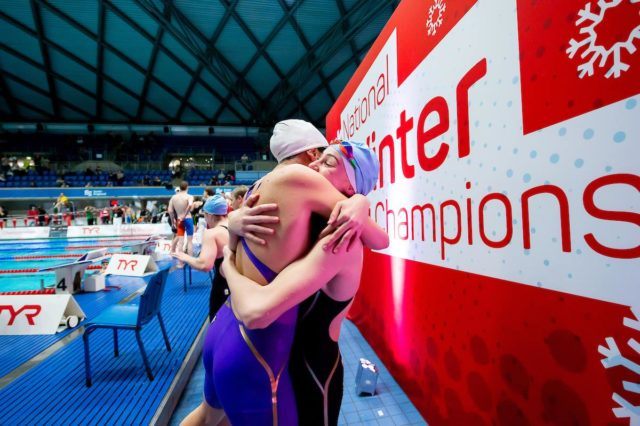 An eye-opening statistic on pool closures within the nation of England was released this weekend following a Guardian analysis of data collected by Sport England.
According to the publication, 382 swimming pools have closed across England since 2010, spanning local authority-owned, community-owned, and privately-run health facilities, schools, and sports clubs.
'The loss of pools has led to an estimated £1bn ($1.2b USD) loss of associated social value through health and community benefits.' (The Guardian)
Pool closures are partially attributed to coronavirus pandemic-related issues as well as surging energy costs but, according to ukactive, the trend may continue unless leisure centers and other facilities are included in the English government's 'Energy Bills Discount Scheme'
Late last month a coalition of more than 200 bodies and individuals from the worlds of health, sport, recreation, and leisure wrote to the Prime Minister with an urgent plea for greater support for grassroots facilities and clubs amid the ongoing energy crisis.
The letter warned that "Failure to identify bespoke support for the sector (and schools operating sports facilities) as part of the Energy Bills Discount Scheme will be the final straw for many facilities and services – especially swimming pools.
"Without national intervention, communities will see the loss of essential local services, including swimming lessons for children which are vital for water safety; multi-sport offerings; mental health services; bespoke programmes for older citizens, ethnically diverse communities, women and girls, and disabled people; and long-term health programmes including cancer rehabilitation and support for those with musculoskeletal conditions and type 2 diabetes." (ukactive)
Huw Edwards, CEO of ukactive, said, "Over two hundred organisations and prominent individuals are united in urging the Government to safeguard essential community facilities across the country that remain under threat of service restrictions and closure, impacting people of all ages and backgrounds.
"Pools, gyms, leisure centres, and community facilities form part of our social fabric, and they are vital for our nation's health and the economy. Action must be taken to protect our facilities, and to help them recover and grow so they can in turn support the growth of a healthier, happier, more productive nation."
Jane Nickerson, Chief Executive of Swim England, said, "The breadth of organisations who have joined forces to send such a clear message to the Government demonstrates the hugely important role our pools and leisure centres play in supporting the health of the nation and the seriousness of the situation these facilities are facing as a result of hugely increased energy costs.
"It's vital they get the support they need so they can remain at the heart of local communities, helping people lead healthier and happier lives and reducing pressures on the NHS and social care system."
SwimSwam: Nearly 400 Pools Have Closed Across England In Past Decade