Ahead of his first full season in Formula 1, Nyck de Vries has been talking about his close relationship with Dutch compatriot and fellow world champion Max Verstappen.
"Max and I have known each other since a very young age as we grew up karting at a similar time, although we've never actually raced against each other," de Vries said in an AlphaTauri website Q&A session .
"We have a great relationship, the way we grew up in racing, with our fathers being very involved and karting through Europe has been very similar and we have a great respect for each other.
"We're obviously from the same country, speak the same language and we just get along.
"Despite the fact that I'm older, it almost feels like Max is my big brother within the Formula 1 paddock. He's obviously achieved a lot and has so much experience already."
Compared to Verstappen's fast track to the top of motorsport with the Red Bull driver development programme, the 27-year-old (Verstappen is still only 25) has taken the long way around to achieve his F1 breakthrough.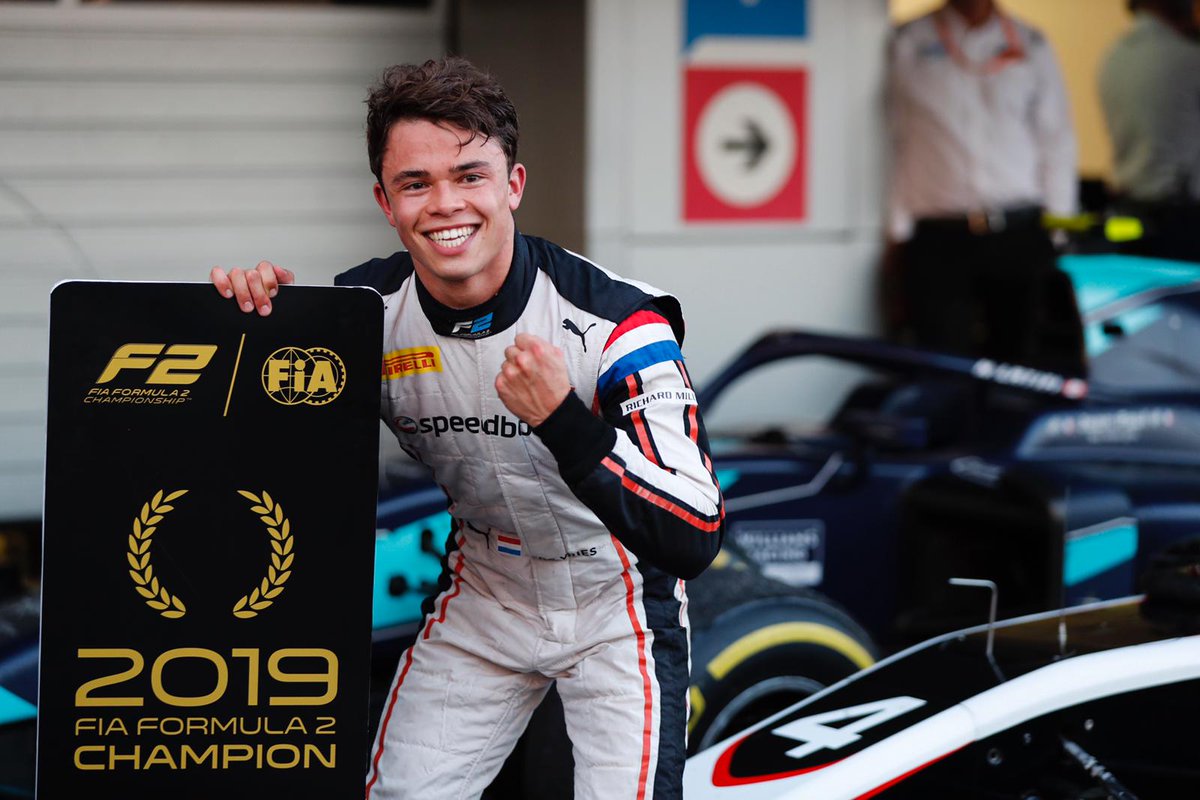 He looked on course for F1 when he won the 2019 Formula 2 title against the likes of Nicholas Latifi, Zhou Guanyu and Mick Schumacher, which he still describes as the highlight of his racing career to date.
"There have been a lot of highs and low. If I were to name one highlight I'd say it was winning F2, it's the championship you live towards for most of your career.
"Your dream growing up is to make it to F1, and F2 is the last step before that, so it was an important championship for me to win."
Unfortunately as a Mercedes protege, de Vries found no race seats available in F1 and ended up heading to Formula E instead.
De Vries won the all-electric world championship with Mercedes in 2021, but then refocused on making one last bid to make it into F1 with practice outings for Mercedes, Williams and Aston Martin in 2022.
It was after FP1 at Monza that he was suddenly handed his Grand Prix debut standing in for an unwell Alex Albon at Williams. He qualified in the top ten and went on to score points the following day.
"The first time [Max and I] actually raced together was in Monza last year," de Vries said. "We happened to be next to each other on the grid, so that was amazing."
That stand-out success duly opened the door to a full-time deal for de Vries at AlphaTauri, replacing Alpine-bound Pierre Gasly. He will be working alongside Japan's Yuki Tsunoda, a driver he already knows well.
"We met for the first time in 2020, if I'm not mistaken. Red Bull Racing and Scuderia AlphaTauri had a marketing event at the Red Bull Ring and I was racing there that weekend in ELMS so we travelled together to Monaco.
"That was the first time Yuki and I met. We travelled on the flight and then spent some time in Monaco together, and as everyone knows he's extremely entertaining, so we've kept in touch ever since."
De Vries will officially be a rookie again in 2023 despite having previously clinched a world title. And that 'back to the future' approach is just fine as far as he's concerned.
"I don't like to reflect too much on my past," he said. "Of course it's part of my journey to F1, but I always like to look forward.
"I'm grateful for the things I've managed to achieve so far, but at the same time I've got new challenges ahead and I'm extremely happy to be racing in Formula 1.
Gallery: The beautiful wives and girlfriends of F1 drivers
Keep up to date with all the F1 news via Facebook and Twitter
'Max is my big brother in the F1 paddock', says de Vries F1i.com.