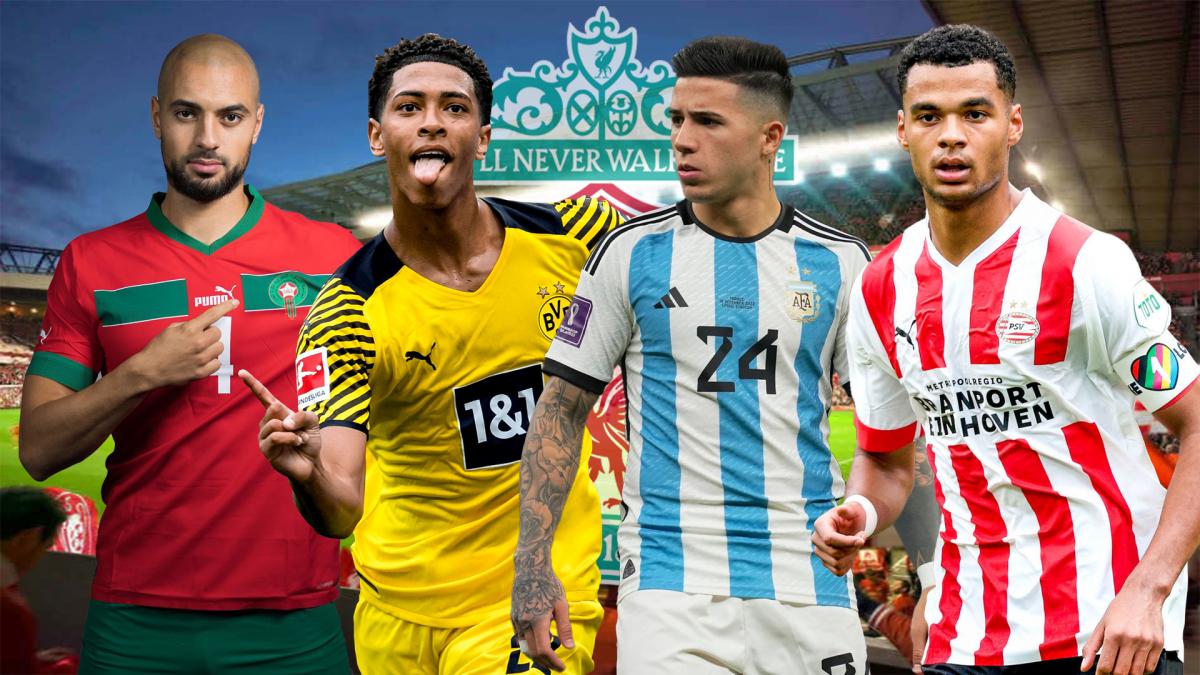 Liverpool blasts the market!
What's next after this ad
Liverpool hit hard yesterday by offering themselves the nugget Cody Gakpo. First announced at Manchester United, the young 23-year-old talent from PSV is therefore heading to the rival of Mersey. The exact price of the transfer has not yet been officially communicated, but according to the latest indiscretions from the English press, the Reds would have paid around 56.7 million euros, including bonuses, to secure his services. Moreover, the English club does not intend to stop with this operation. The objective is always, for Jurgen Klopp, to find a midfielder. Recently, for a little clue, the German coach released a true declaration of love for the Englishman Jude Bellingham : " I don't like talking about money when you're talking about a player like him. Everyone can see that he is just exceptional. […] What can I say ? I've already been thinking about it for two or three years since he made his breakthrough at Dortmund ". But we will also have to fight because Real Madrid would have a head start. In the event of failure on this file, the Reds could position themselves on two revelations of the World Cup. According to our information, Sofyan Amrabat and his entourage have already met the German coach. And finally, there is also the possibility Enzo Fernandezwhose profile is very popular with English leaders.
Galtier's request!
Christophe Galtier calls for calm between Lionel Messi and Kylian Mbappe. Today at a press conference and one day before the reception of Strasbourg at the Parc des Princes, the Parisian coach wanted to be reassuring about the reunion of the two finalists of the 2022 World Cup: " I'm not going to comment on how we celebrate, that belongs to the Argentinians. What is most important is what I saw during the final, I saw Kylian and Leo talking to each other, holding hands. Kylian Mbappé had an exemplary behavior, he congratulated the Argentines, I remain attached to that, Lionel Messi is apart from that, he did not participate (in the provocations). There is no reason to mix with the behavior of the Argentine goalkeeper. "In short, the PSG coach wants to be reassuring about the tensions between his stars for this second part of the season.
To read
Cody Gakpo transfer figures to Liverpool
A tattoo as a trophy!
Dibu Martinez always been talked about since the World Cup final. After celebrations, a bit provocative, the latter had the World Cup tattooed on his calf. The same calf he won his head-to-head with Randal Kolo Muani. A memory engraved in the memory of all the French, which the Argentinian goalkeeper has now engraved in the skin.
Pub. the
update the
Liverpool start their transfer window very strongly 24hfootnews.