Chuckie Fick worked as a reliever at Fresno State, transferring to California State University, Northridge after one season there.  He served as a starter for the Matadors and was drafted in the 15th round by the Cardinals in 2007.  Chuckie had ties to the organization, as the son of longtime Cardinals scout Chuck Fick.  He's also the nephew of Robert Fick, the former Tigers All-Star.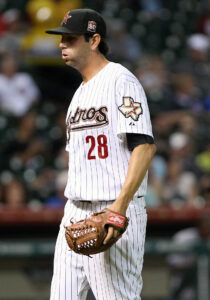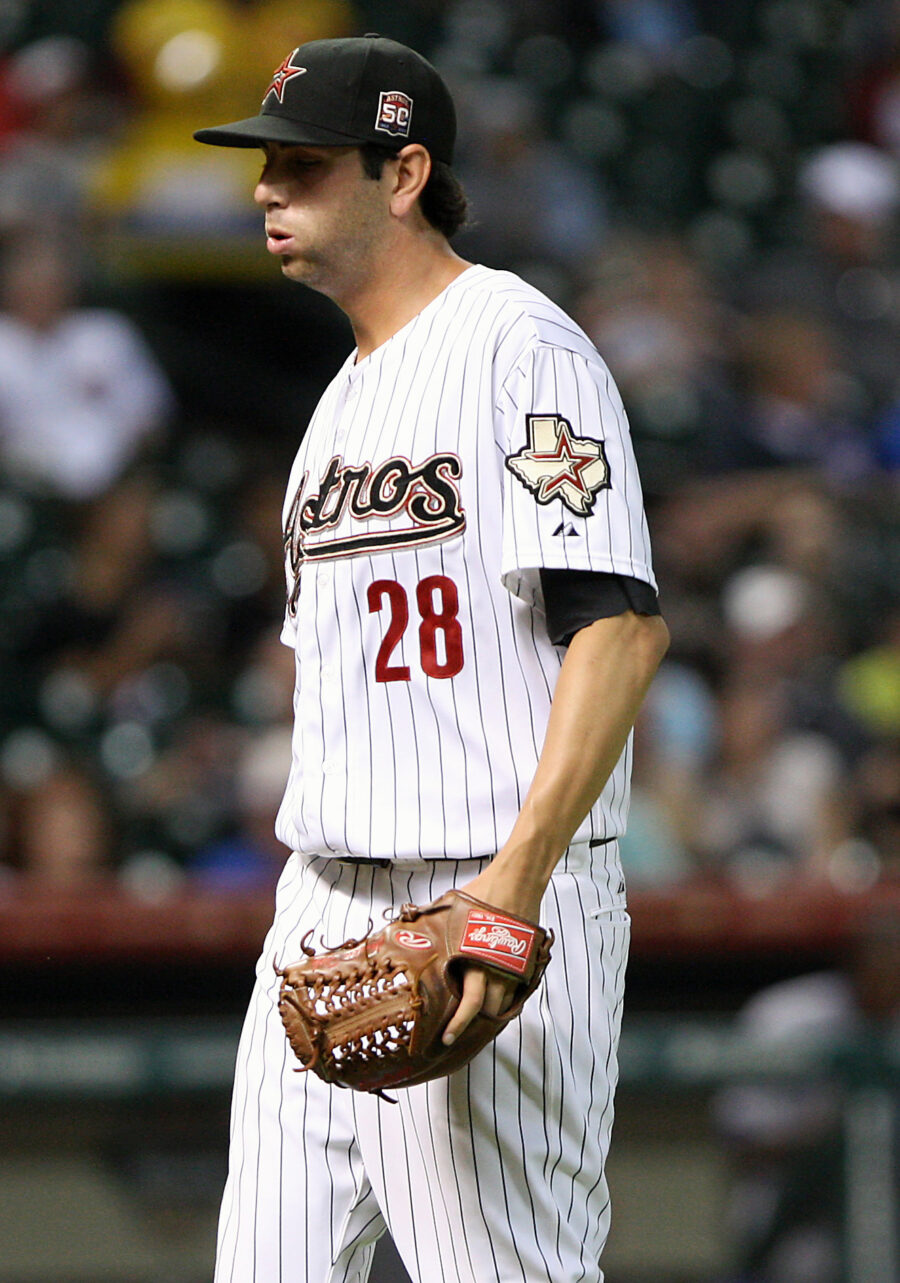 Chuckie Fick worked his way through the Cardinals' minor league system, getting a chance to start in 2008-09 before moving to the bullpen permanently.  He broke into the Majors in May of 2012, debuting at age 26 at Busch Stadium and tossing a scoreless inning against Jimmy Rollins and the Phillies.  He pitched for the Cardinals the following day as well, but that would be his last appearance for the organization.  Fick was designated for assignment in July of 2012, and was then claimed off waivers by the Astros.
Fick had ties to the Astros organization as well at that point, having been drafted as a Cardinal by Houston's new GM, Jeff Luhnow.  As Chuckie explained in an interview with Eric Treuden of Call to the Pen last year, he'd known Luhnow for years due to the connection through Fick's father.  Having recently traded Brett Myers, the Astros were in need of bullpen help.
Fick made 18 appearances for the Astros in 2012, posting a 4.30 ERA.  The club removed him from their 40-man roster in November.  Fick spent 2013 with the Astros' and Rockies' Triple-A affiliates.  He'd go on to pitch in the Mexican League, Chinese Professional Baseball League, and the Atlantic League.  Though his MLB career lasted only 24 2/3 innings, Fick still managed to punch out stars such as Paul Goldschmidt, Matt Holliday, and Jonathan Lucroy.
After retiring, Fick explained to Treuden, "I had opportunities to go play again, but after 2013, I felt like a mercenary, and I never knew when or where my next paycheck was going to come from. I never identified as a 'baseball player.' It was my job and not my identity, so to not play anymore was not a big emotional decision for me. For the amount of attention I garnered out of high school, college, and even while in pro ball, I consider my career a success. I patted myself on the back, called my agent and told him I was done. Two days later, I hopped on a flight to Nicaragua to go surfing, and the rest is history."
Now 37 years old, Fick works in insurance with Gallagher Global.  He also serves as a pitching coach for the SoCal Giants, a baseball program run by his father.  You can follow Chuckie on Twitter @chuckiefick.  We're happy to welcome Chuckie for a live chat.  Click here to join in!