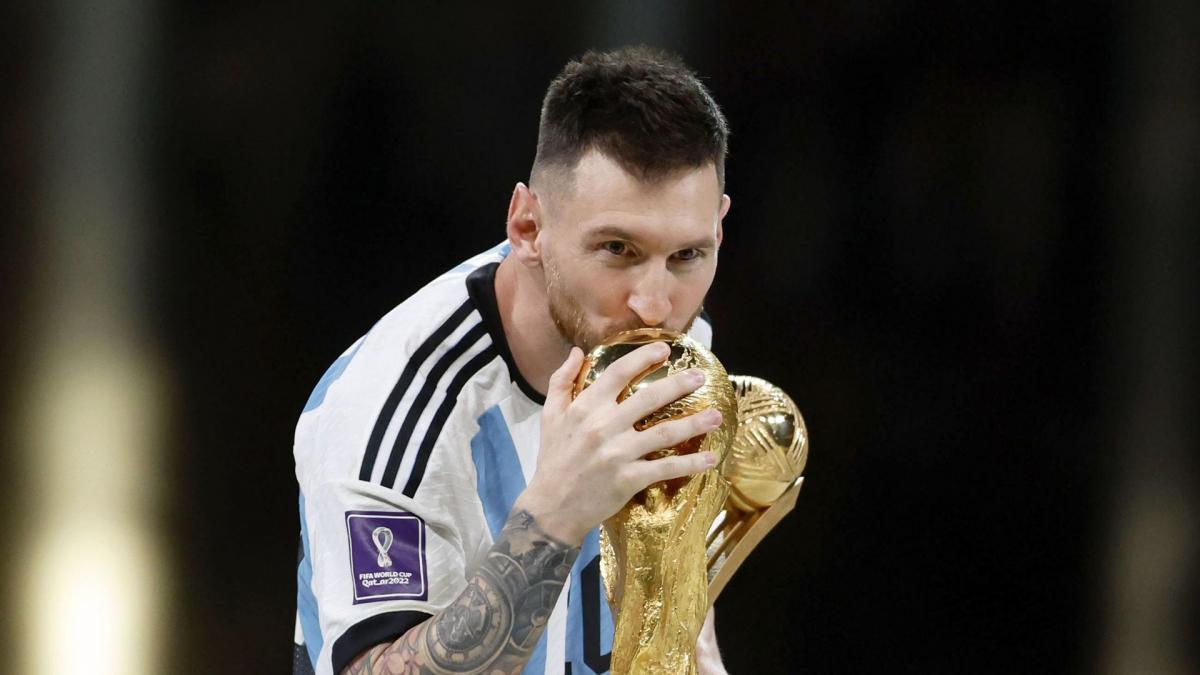 What's next after this ad
On December 18, Argentina won the 2022 World Cup in Qatar. A dream for Lionel Messi, who lifted the trophy first as captain. Which, by the way, has been immortalized by many photographers. The photo of the PSG player holding up the trophy and which was published on his official account has also become the most liked photo of all time on Instagram. But Clarin reveals that Leo Messi wasn't lifting the real World Cup but a replica. Indeed, this one, made by a couple of Argentine supporters, was given to the 35-year-old player during the lap of honor. He thus lifted the fake trophy and posed with it. Then, Angel Di Maria noticed the deception and informed him. They had a good laugh about it.
For their part, the two supporters returned to this episode. "The idea was that the players could sign her, but in the end the Cup entered the pitch three times. The first time it was taken by a relative of Paredes, and he signed it. The second time they asked us and it was 45 minutes, it was going from player to player, family member to family, and they were taking pictures. In the stands, they said to me: "you have lost the cup". We had fun but we wanted her back. There I shouted to some players: "if you see the Cup that Paredes has, it's ours", and in the end Lautaro Martínez brought it and also signed it. FIFA staff came to the scene and asked us to confirm that it was not the original. When we started seeing the photos, we realized that Leo had lifted our trophy, the couple conclude. We saw details, especially of the lower part, which confirmed that it was indeed ours. Antonella (Messi's wife) lifted the trophy and one of their children too. A nice souvenir for these two Argentina fans.
To read
PSG: the jackpot touched by Messi on Instagram
Pub. the
update the