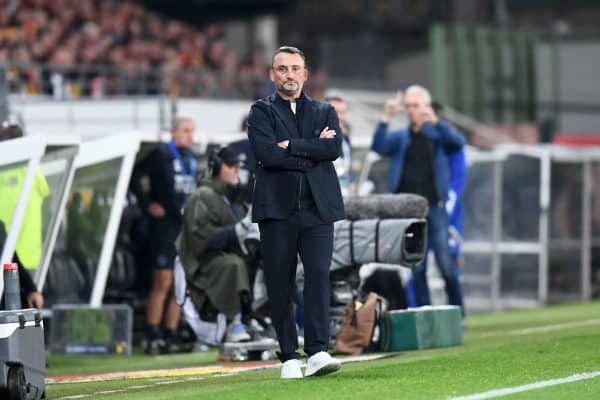 Undefeated since their defeat against Lille (0-1) on October 9, Lens came close to losing to Troyes (1-1) this Saturday on the occasion of the 19e Ligue 1 day.
Lacking in efficiency, the Sang et Or were surprised by a goal from Yasser Larouci after returning from the locker room and they waited for the 89e minute to snatch the equalizer thanks to their rookie Adrien Thomasson. Not enough to console the northern coach, however Frank Haise. The technician believes that the Sang et Or even had the place to win but that the referee Clément Turpin sealed their chances by granting too limited additional time. https://twitter.com/PVSportFR/status/1619399391529279491 "How do you put four minutes into a game like that? There were five substitution sessions, use of video assistance, several small injuries, stoppages for cramps… At some point you have to be serious. I even want to take a yellow card for that, I don't care it's not the problem, but I can't not react", pestered the Lensois, reassembled as rarely, at the microphone of Prime Video. "I am calm but at some point you have to be serious. There were 15 minutes during the World Cup, there we go to four minutes in a match that would have been worth seven or eight? There were six minutes moreover in the end, well it's not very serious…»
Big lack of efficiency
Unaccustomed to poor performance in recent months due to the excellent form of his team, runner-up to Paris Saint-Germain in Ligue 1, the 51-year-old coach is visibly struggling to accept this result. But the strongman of the RCL must not forget, as he did later, to also point the finger at the terrible lack of efficiency of his team, which attempted 21 shots, for only 4 on target and one goal Mark…
Lens: the huge rant of Haise on the arbitration! 24hfootnews.