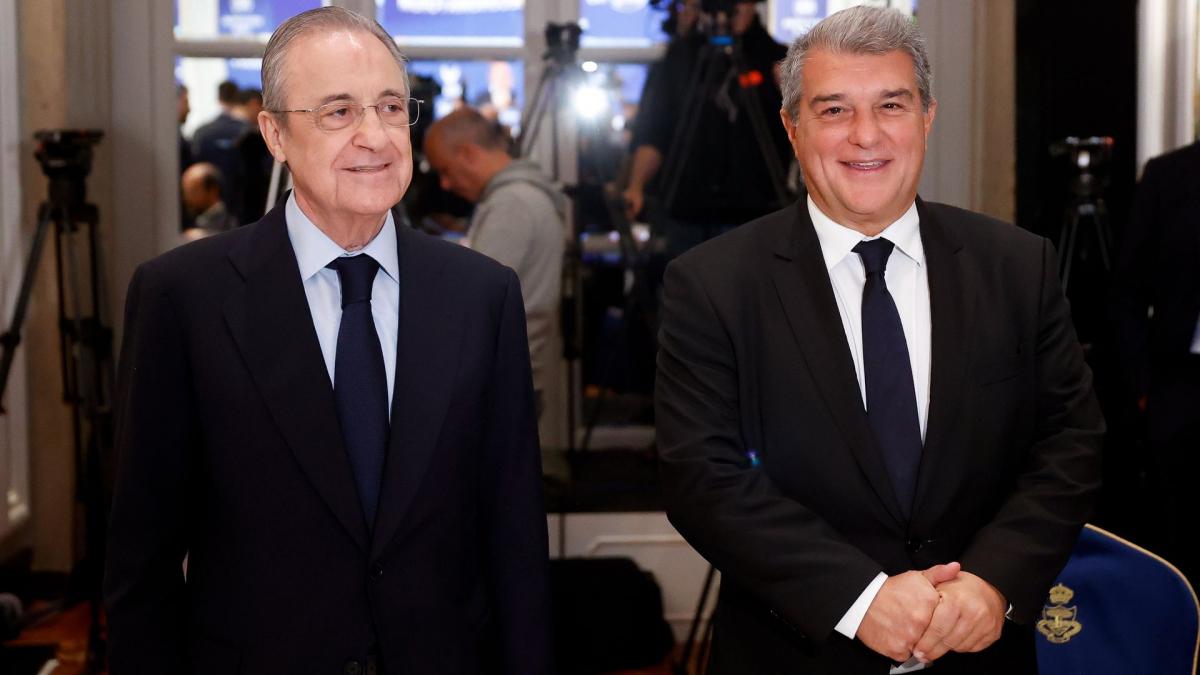 What's next after this ad
Joan Laporta never hesitates to room Real Madrid. The president of FC Barcelona went there again with his little remark during a double interview organized by Sport And Mundo Deportivo this Tuesday. According to him, the Catalans are superior to their best enemy and achieve a much better transfer window.
"We have a better team than Madrid and individually we are also better with some difference to our rivals. As a socio and supporter, I am very satisfied with the team we are building., he says sycophantly. These remarks are probably intended to reassure the supporters, while the club is still in the grip of economic difficulties.
To read
Joan Gamper Trophy: Barça's opponent is known
Pub. THE