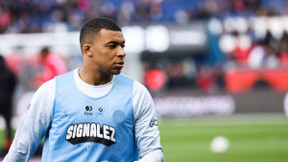 The PSG season turns into a fiasco and in such a situation, the hunt for the culprits is launched. Everyone takes it for their rank and Luis Campos is particularly singled out. In charge of recruitment, the Portuguese has his responsibilities in Parisian failures. And now everything seems to fall back on… Kylian Mbappé.
Again, the PSG was eliminated from the Champions League. A loss to the Bayern Munich which generates great turbulence in the capital. The crisis is very strong at the moment PSG. But who is the culprit of this fiasco? Luis Campos is accused, in particular following his failures in the summer and winter transfer window. Regarding Portuguese, Daniel Riolo did not miss that he is there thanks or because of Kylian Mbappé.
Stunning scene at PSG, the boss banged her fist on the table https://t.co/spG9c8OH4L pic.twitter.com/q7nqOcr7Y5

— 24hfootnews (@24hfootnews) March 22, 2023
"A choice that was imposed by a player"
" He is there only because it is the goodwill of the Mbappé family. Look at the situation of the club. It has never been like this for 10 seasons. For what ? Because there was this choice. A choice that was imposed by a player. It's whatever happens ", swung Daniel Riolo at the time of After Football on RMC.
"How can we accept that? »
He also added regarding the sports adviser of the PSG : " How can PSG, which is a club that wants to be a club with an international dimension, have a sporting director who does not work for you, who is not an employee of the club? How can we accept that? It does not make sense ".