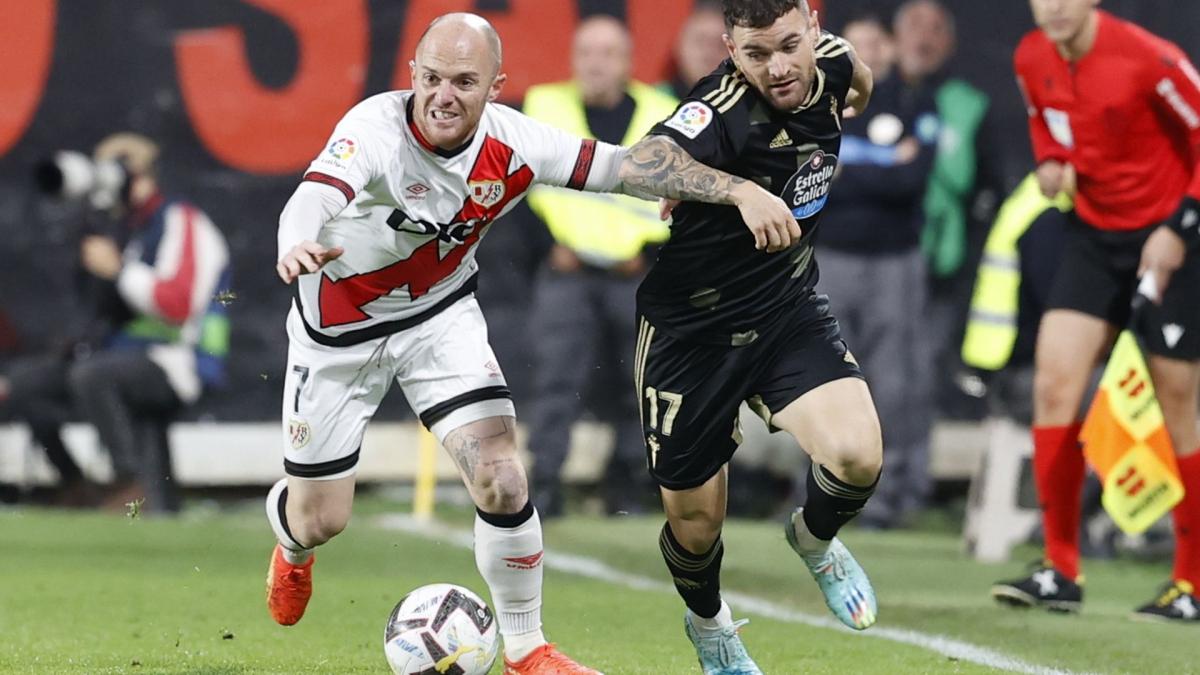 If there is a profession where it is necessary to dissociate the talent from the physique of a player, it is football. The examples are legion, starting with players like Lionel Messi or Diego Armando Maradona, who did not necessarily have the job as they say. However, we know that a look that meets certain criteria related to fashion or trends can help boost a career, just as it can help to unlock certain advertising contracts, for example, and therefore indirectly allow you to grab transfers in sacred clubs. A player like David Beckham knows this well. In Spain, there is a player who is talked about a lot and who is the antithesis of the old Spice Boy. Physically and in the media at least, because on the ground, he is much closer. That player is Isaac Palazón, simply known as Isi. Clearly, a player who looks like everyman. But talent-wise, there aren't many like him…
What's next after this ad
For many observers, he is clearly one of the players of the season in La Liga, so much so that some voices were raised to see him at the World Cup with Spain. If Luis Enrique preferred to bet on players he already knew, Isi would not have really made the list. However, his career should not, a priori, take him to the highest level of Spanish football. While it's true that he played for Real Madrid and Villarreal youth teams as a kid, being kicked out in both cases, it's in the amateur divisions that he took his first steps as an adult soccer player. With Cieza, the club of his village. To live, he picked fruits and vegetables in the fields of the region, with this dream of becoming a pro always present in a corner of his head. A great opportunity presented itself when he caught the eye of Murcia Imperial, still in the regional divisions, but a subsidiary team of Real Murcia, the big club of the city and the region, then in the third division. He impressed very quickly and from the height of his 20 years, he had the opportunity to join the first team. He therefore started in this rather heterogeneous semi-professional division, where we find former glories of Spanish football which function like real professional clubs, just as we find neighborhood or village clubs penniless and evolving in conditions of total amateurism.
To read
Liga: Celta Vigo fall in Mallorca
Collecting fruit to survive… in La Liga
Here too, things are going well, and his good performances earned him being spotted in 2017 by Ponferradina, a relatively large club in northwestern Spain which is used to moving up the stairs between the second and the third division, and which had just descended into D3. The click for an Isi, launched into the deep end. The Bercianos discover a huge worker, but above all, a player with a glove at the level of the feet. A relatively low center of gravity and ball handling that reminds us of a certain Andrés Iniesta, all things considered of course, but in a different style, usually aligned to the right side, and more in elimination and percussion than legend of the Red. Two years later, the Ponfe obtains the rise in the second division, and Isi finally discovers the professional world, at 25 years old. A step too high? Clearly not. The Murcian is enjoying himself, and a few months after the climb, he lands at Rayo Vallecano, which we do not present, then in the second division. The first months are a little more complicated, but very quickly he adapts and the following season – 2020/2021 – will be exceptional. For him, indisputable holder with the capital club, just like for Rayo, who signs his return to La Liga at the end of the exercise.
What's next after this ad
Isi therefore discovered the elite of Spanish football last season, and there too, no worries for him. Very quickly, he asserts himself as a player largely up to the task and shines. Inevitably, it's less simple than in the second division, but from the first matches of Andoni Iraola's team in La Liga, fans discover a player with exceptional ball touch and above all, a hell of a ball strike, too. useful when it is necessary to send a missile from outside the surface than to fire set pieces. He finished the exercise with 2 goals and 4 assists on the counter, and his team ended up saving themselves easily. And this season, he has taken another step forward. In 16 meetings, he has already registered 5 achievements and delivered 3 assists! But more than the improved stat line, it's the sensations that surprise everyone. We see a player who walks on water and who displays a technical quality far superior to that of his partners and opponents. Disconcerting even. All this, with remarkable performances against big players in the championship like Real Madrid and Athletic.
A player of the people
There is no doubt that when he looks in the retro, Isi must be quite dizzy. It is no coincidence that he is tattooed the rise in La Liga in 2021, or certain goals scored in the third division, where players are more used to tattooing World Cups or Leagues of Champions. "I wondered if I was made for this sport"he said recently in an interview with ASbut it remains no less ambitious, as explained to our colleagues at Files : "Dreams make me live, and I am a dreamer. I have a certain personality, and I try to set myself tough challenges.".
What's next after this ad
If he has made a place for himself alongside Antoine Griezmann, Vinicius Jr and Robert Lewandowski, Isi remains a discreet and rather humble player. In all his interviews, he stresses that his journey has nothing heroic. "Working in agriculture made me see what life is really about. I was going home and I was hurting all over, my back was shattered, and I was going to train next. But the others were also working, and it helped me to have the slab when I had the opportunity to go to Murcia "he explained, for example, to El País, he who received a salary of less than 400€ per month at that time. A man who knows where he comes from as they say. The Rayo star does not hesitate to multiply the nice gestures with the supporters of his club, and is very close to them. He had even recently appeared at a meal to launch a new group of supporters of his former club, the Ponferradina, in Madrid. Football worker turned star, the one who dreamed of wearing the Real Madrid tunic and idolized Zidane when he was a kid will at least have had the privilege of treading the lawn of the Santiago Bernabéu, he who seemed destined to play on potato fields or sand pitches throughout his career…
Pub. the
update the
Isi Palazón, the divine bald of Rayo Vallecano who regales Spain 24hfootnews.