By Braden Keith on SwimSwam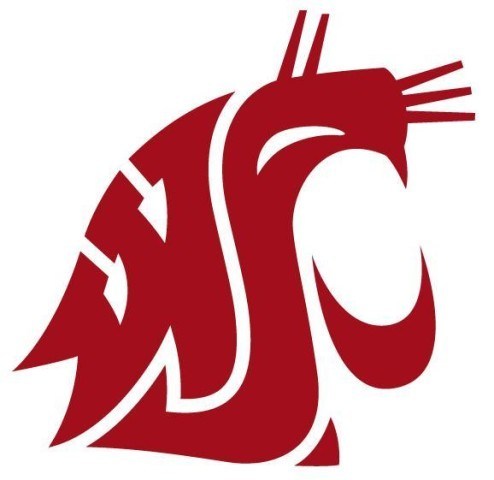 The Washington State women's swimming & diving team has added a pair of impact transfers for the 2023-2024 season, adding swimmers from both Tulane and the University of Houston to their upcoming roster.
Sam Krew, a native of Scottsdale, Arizona, swam two years for the Green Wave, while Emma Wright, a native of Hobart, Indiana, swam her first two years at the University of Houston. Both finished their 2022-2023 seasons at January dual meets.
Krew's Best Times (Yards):
| | | |
| --- | --- | --- |
| | Best Times in HS | |
| 100 free | 50.55 | 51.02 |
| 200 free | 1:48.69 | 1:49.64 |
| 500 free | 4:57.95 | 4:59.52 |
| 100 fly | 55.14 | 55.90 |
| 200 fly | 2:00.62 | 2:05.37 |
Wright's Best Times (Yards):
| | | |
| --- | --- | --- |
| | Best Times in HS | |
| 50 free | 23.12 | 23.11 |
| 100 free | 50.05 | 49.82 |
| 200 free | 1:52.65 | 1:49.59 |
At the 2022 AAC Championships, Krew finished 10th at the AAC Championships in the 100 free, 11th in the 200 free, and 13th in the 200 fly, good for 17 points.
Most of her best times came at the end of her high school career, and if she can recapture that form, she could slide into an 800 free relay – she would have been 5th among Cougars last year. Her best time in the 200 fly would have ranked her 2nd on the team, and her 100 fly best would have ranked her 3rd.
Her time in the 200 fly would have put her in the B finalat la year's Pac-12 Championships.
"Sam is going to be a great addition to our middle-distance freestyle and fly groups as she will help right away at the Pac-12 level and will help strengthen our relays," Leach said. "Sam's character, energy and work ethic in the classroom are a perfect match with our family first mindset and I can't wait to watch her race as a Coug!"
Krew was the vice president of the Student-Athlete Advisory Committee at Tulane. In high school, she was named a USA Swimming Scholastic All-American.
Her major at Tulane was neuroscience.
Wright, meanwhile, finished 2nd in the 100 free, 8th, in the 200 free, and 9th in the 50 free at the 2022 AAC Championships for Houston as a freshman, scoring 37 points to help the Cougars win by just half-a-point.
The Cougars won another close one in 2023, without Wright, clearing FIU by 11.5 points. Next year, they'll move into the Big 12 Conference.
Wright should immediately improve Washington State's sprint free relays. Her best time in the 100 free would have made her 3rd on last year's roster and her best time in the 50 free would have made her 2nd.
"Emma is a strong sprint freestyler that is trading an 'O' for a 'U', Go Cougs!" Leach said, referencing the school's homophonic calls (Houston says Go Coogs, WSU says Go Cougs). She will compete for each freestyle relay that we have. Coming off a season where we broke every freestyle relay record, Emma and the 2023-24 team will look to continue that streak. Welcome aboard Emma and the Wright Family! Go Cougs!"
Washington State finished last out of 8 teams at the 2023 Pac-12 Championships, 174 points behind 7th-place Utah and 187 points behind 6th-place Arizona.
The two are part of an impactful incoming class of 2023 for Washington State that includes several other swimmers who will provide immediate scoring potential at the Pac-12 Championships.
2023 SIGNING CLASS
Madison Parker | Provo, Utah
High School | Olympus High School
Club Team | Olympus Aquatics
Strokes | Freestyle 22.81, 49.86, 1:49.47
COACH LEACH ON PARKER
"Maddy is rated the top recruit in Utah who will be an instant help in our freestyle sprint events. She is coming off an outstanding season when she dropped time at Junior Nationals and will have an immediate impact on relays as well. It is great to welcome Maddy and her family to our COUG FAMILY!"
Mira Szimcsak | Budapest, Hungary
Club Team | A Jovo SC
Strokes | Freestyle 1:59.25 SC, 4:07.51 SC, 8:28.70 SC, 16:14.38 SC
COACH LEACH ON SZIMCSAK
"Mira is one of the top-ranked 2023 recruits, rated as high as the No. 26 prospect in the world, will be our second-highest recruit in program history behind Dori Hathazi who qualified for the NCAA Championships for us as a freshman. Mira is big addition to our freestyle events and open water, her range from the 200 freestyle and up will help right away at the Pac-12 level. Not only will she be an asset in the pool, but her open water swims are extremely important to her and our family as we want to help her reach her dreams!"
Mehlika Yalcin | Kayseri, Turkey
Club Team | Enka Spor Kulubu
Strokes | Butterfly/Freestyle 1:01.23 LC, 2:11.98 LC, 203.22 SC, 4:12.85 SC
COACH LEACH ON YALCIN
"Mehlika is another strong addition to our Coug Family who comes from Turkey, is a Top-60 recruit and is highly ranked in her events and in the 2023 recruiting class. Mehlika's strength and commitment to swimming at a high level is evident as she will come in and strengthen our very strong fly group.  We are so excited for Mehlika to get here and be a Coug!"
Ariel Wang | McKinney, Texas (Taiwan) 
High School | McKinney Boyd High School
Club Team | Metroplex Aquatics
Strokes | Individual Medley/Backstroke: 4:47.82 SCM, 2:02.37 SCY, 2:00.81 SCY
COACH LEACH ON WANG
"Ariel can't wait to be a Coug! She is always smiling and bubbly, and will be a great person to be around our Cougar Family. She is very strong in the IM and will help us solidify those events in dual meets and at the Pac-12 Conference Championships. Ariel is originally from Taiwan and is coming to us from Texas, let's welcome Ariel to the Coug Family!"
Kate Bluford | Mesa, Ariz.
Club Team | Scottsdale Aquatics Club
Strokes | Backstroke 2:00.98, 56.05
COACH LEACH ON BLUFORD
"Kate is coming to Pullman from Arizona where she swims for the Scottsdale Aquatic Club and will add to our backstroke group immediately. Kate is someone who we think can improve quickly and has the ability to continue to grow and be an impactful teammate. She is great in the classroom, her work ethic in the pool will help her settle into our program and progress toward the Pac-12 level."
Addyson Lewis | Missoula, Mont.
High School | Frenchtown High School
Club Team | Missoula Aquatic Club
Strokes | Freestyle/Butterfly 23.66, 51.48, 56.09
COACH LEACH ON LEWIS
"Addy is a Coug through and through! She is the top-ranked swimming recruit out of Montana, is a sprint freestyler who we are excited to work this and will continue to develop in those events. We are excited to see what she can do in the weight room and pool, she is going to be a great addition to our program and we are excited to welcome her to our Coug Family."
Hannah Huarte | Sammamish, Wash.
Club Team | Bellevue Club Swim Team
Strokes | Freestyle 52.14, 1:51.23
COACH LEACH O HUARTE
"Hannah is a BELLEVUE KID from the great state of Washington! Hannah had a different road to finding us but I am so glad she will be staying close to home to continue her education and swimming career at WSU. We are so excited and she is pumped to be a Coug, just like her entire family! Go Cougs!"
SwimSwam: Instant-Impact Swimmers Sam Krew, Emma Wright Transferring to Washington State