Recruited by FC Lorient during the winter transfer window, Bamba Dieng returned to the conditions of his departure from Olympique de Marseille.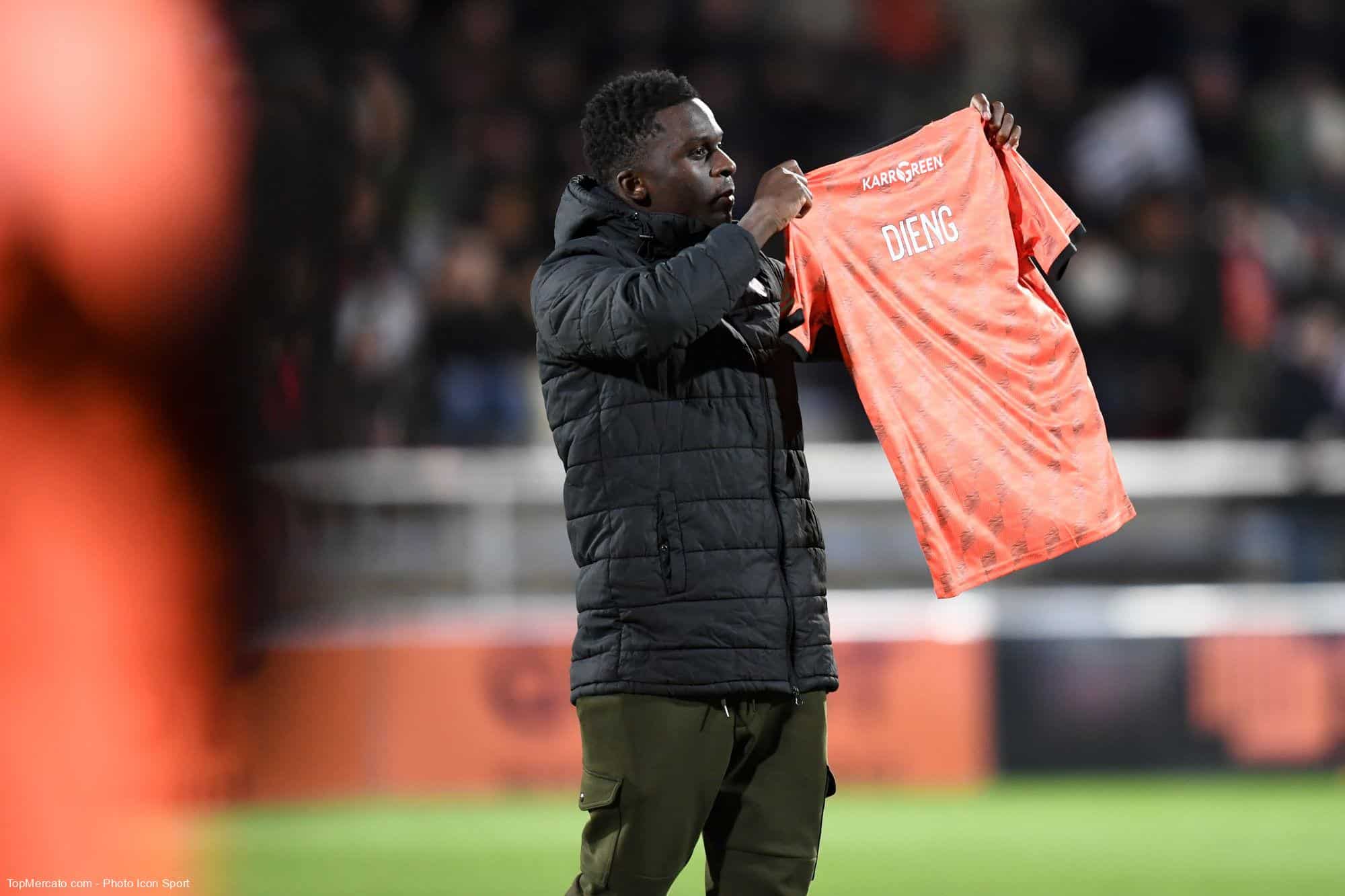 Purchased by Lorient against a check for 7 million euros, excluding bonuses, Bamba Dieng took advantage of an interview with the newspaper West France to return to his departure from Olympique de Marseille, sealed in the last days of the winter transfer window. The Senegalese striker, who signed a contract until June 2027 in favor of Les Merlus, does not regret for a moment having stopped his collaboration with the Bouches-du-Rhône club.
"It didn't go as planned"
According to the 22-year-old, the Marseille management never positioned themselves for an extension of his contract, which then ran until 2024. "After the failed transfer to Nice, I returned to work in Marseille and here I am in Lorient. I don't regret not staying in Marseille. We have not been told about a contract extension. I stayed focused to help the team and find some playing time. Unfortunately, it didn't go as planned and that's why I came here. It's football, there are difficult times.
With the Marseillais, the native of Pikine will have scored 11 goals in 54 games in all competitions, for only 2 achievements in 12 games this season. Last Wednesday, the former tenant of Diambars FC honored his first steps with the Hakes of Régis Le Bris against Stade de Reims (2-4, 21st day of Ligue 1), in Auguste-Delaune. Substitute at kick-off, Bamba Dieng replaced Julien Ponceau in the 69th minute of play. Eager to relaunch his career after the last complicated months with Croatian coach Igor Tudor, the neo-Lorient native hopes to get his first start during the reception of the Angers red lantern, Sunday afternoon on the occasion of the 22nd day.
His departure from OM, Dieng lights up the leaders! 24hfootnews.