Bruno Genesio, Stade Rennais coach, spoke in the press room about the serious case involving Paris Saint-Germain coach Christophe Galtier, whose accusations of racism are like a bombshell in France.
Photo credits: IconSport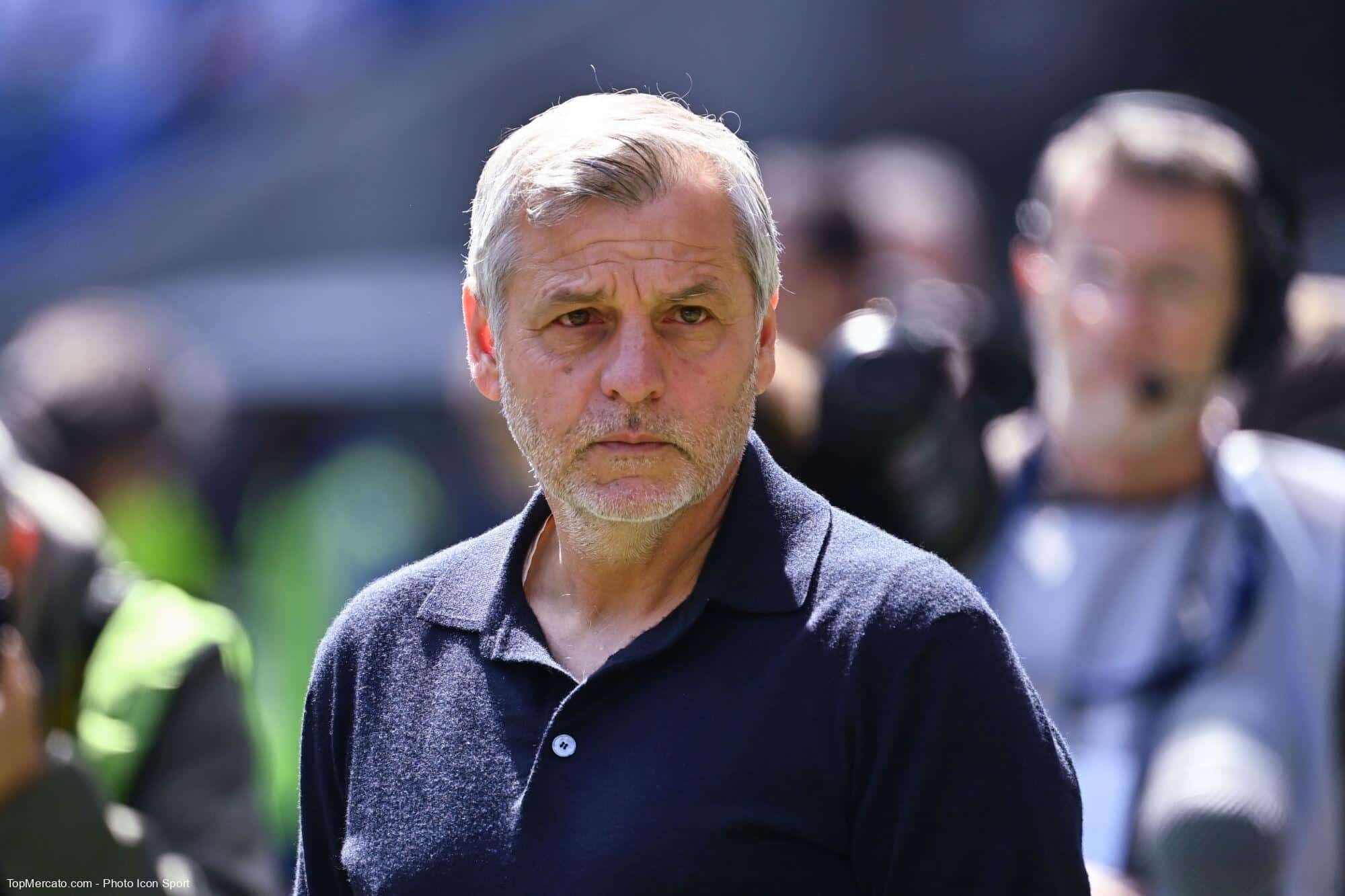 This is a subject on which the various coaches of Ligue 1 will not be able to escape. Before the start of the 31st day, this Friday with the meeting between Toulouse and Lyon at the Stadium, the reactions are linked to the controversy born of the accusations of racism launched by Julien Fournier, former manager of Nice, against the current coach of Paris Saint-Germain Christophe Galtier, when the latter was still on the sidelines of the Côte d'Azur club.
Unwavering support
After the Racing Club de Lens technician, Franck Haise, another French championship coach had to answer the thorny subject, namely Bruno Genesio. Close to the Marseillais, the manager of Stade Rennais explains in a press conference that his counterpart has never made such inappropriate comments to his side. The former coach of Olympique Lyonnais comes to his rescue.
"I know Christophe well. I never heard him say the words attributed to him today. I have the opportunity to associate with him in and outside football and I have never heard him say things like this. If people come out with things like that, they have to talk about it. All I have to say is that I've never heard him say that, neither in private nor with other people.
Directly concerned by the affair, the coach of Nice, Didier Digard, announced that "the truth will come." It is an understatement to say that the words of Christophe Galtier will be scrutinized very closely this Friday, during his press briefing, on the eve of the poster for the 31st day of Ligue 1 against Racing Club de Lens at the Parc des Princes.