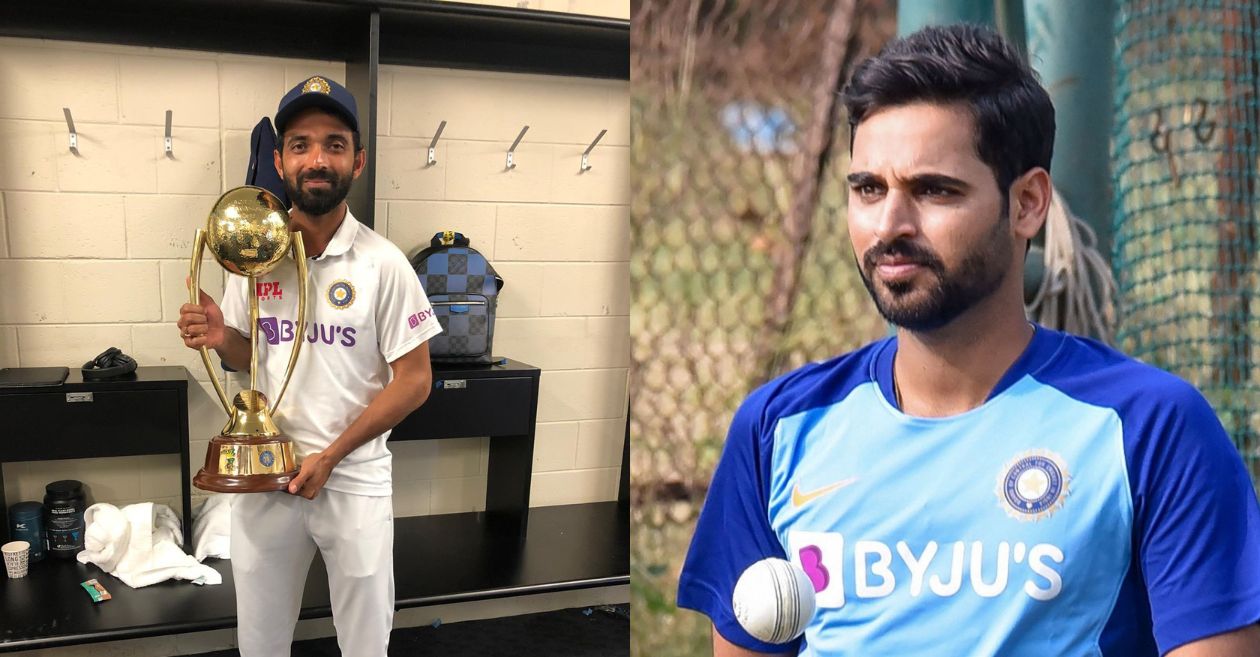 The Board of Cricket Control in India (BCCI) releases every year a new central contract for Team India cricketers where the shortlisted players are assigned a grade on which depends their annual salary. The board did the same on Sunday (March 26) when they announced a list of players for the 2022-23 season under the A+, A, B and C categories. While Ravindra Jadeja was rewarded for his recent exploits and promoted to the highest A+ slab, there were also many popular Indian cricketers who got released from the central contract.
Apart from Jadeja, Hardik Pandya also saw a hike in his pay scale and was included in the Grade A category. Meanwhile, veterans like Ajinkya Rahane, Ishant Sharma, and Bhuvneshwar Kumar were among those removed from the BCCI's annual contracts. Notably, Rahane and Ishant were part of India's Test team for a long time and were recently dropped from the team on the basis of their average performances.
On the other hand, Bhuvneshwar, who represented India at the 2022 T20 World Cup in Australia and played a T20I series against New Zealand later that year, has also not featured in any international game after that.
Other prominent names to not make it in the BCCI contract were Deepak Chahar, Mayank Agarwal, Hanuma Vihari and Wriddhiman Saha. Chahar's exclusion came after the former's injury issues in recent times. However, despite being replaced by Shubman Gill in ODIs, Shikhar Dhawan managed to make a place for himself in the list as he was assigned Grade C by the board. In the meantime, Rohit Sharma, Virat Kohli and Jasprit Bumrah retained their spot in the A+ category.
Although Sanju Samson wasn't part of the Indian team in the recently concluded ODI series against Australia, he got his maiden contract which suggests that the Kerala batter is in the BCCI's scheme of things.
For latest cricket news & updates, visit CricketTimes.com.