By Sidney Zacharias on SwimSwam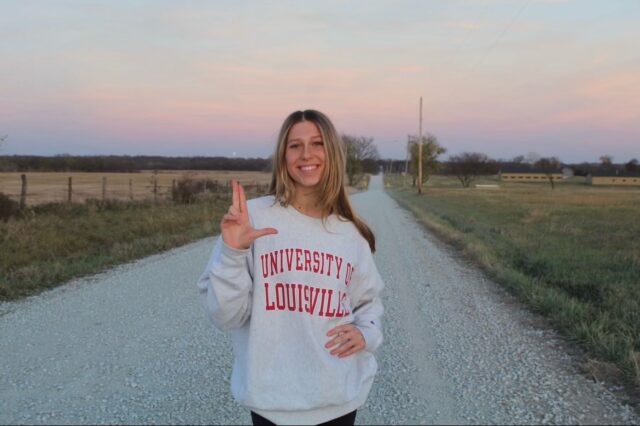 2023 COLUMBIA SECTIONALS
March 9-13, 2023
Columbia, MO
SCY (25 yards)
Meet Mobile: "2023 Region VIII Speedo Spring Sectionals"
The 2023 Speedo Sectional meet in Columbia, Missouri is now in the books. The final day of racing was relatively short and saw the 1650, 100 back, 200 IM, and 50 free.
16-year-old Nora Weber from King Marlin Swim Club had a fantastic swim in the women's 1650 to win the event. Weber clocked a 16:34.04, which is a personal best time by over 42 seconds.
Razorback Aquatic Club's Conner Boatright took the men's race with a 15:22.48, putting him just a second shy of his own best time. Derek Long took 2nd (15:27.75), while John Tietjen rounded out the podium in 3rd (15:28.62).
Susie Lee and Izzy Ackley battled it out in the women's 100 backstroke. Ackley held the advantage at the 50, but Lee put together a strong back half to overtake her as they came to the wall. Lee stopped the clock at 54.09, while Ackley finished at 54.15.
Caden Francois, a Notre Dame commit, decisively won the men's 100 backstroke race in a personal best time of 47.84. Francois got out fast with a 23.05 opening split, then returned in 24.79.
Piper McNeil from American Energy Swim Club held off Kylee Sullivan from Parkway Swim Club in the women's 200 IM. McNeil's breaststroke split put her just ahead of Sullivan heading into the final leg of the race. She held on and touched 1st in a best time of 2:01.76, while Sullivan posted a 2:01.93.
The men's 200 IM belonged to John Watson of Greater Omaha Aquatics. The Mizzou commit shaved nearly two tenths off his personal best to post a winning time of 1:47.08.
Empire KC's Avery Karl threw down a 22.11 in the finals of the women's 50 free to win by nearly a second. Karl's swim puts her about a tenth below what she won Winter Juniors — West with this past December.
Greg Wehbe from Aquatic Club of Elkhorn won the men's 50 freestyle with a 20.55 in finals. Adam Sandid finished under two tenths behind at 20.69, while John David Thumann rounded out the top-3 at 20.75.
SwimSwam: Empire KC's Avery Karl Swims 22.11 50 Free On Day 4 Of Columbia Sectionals