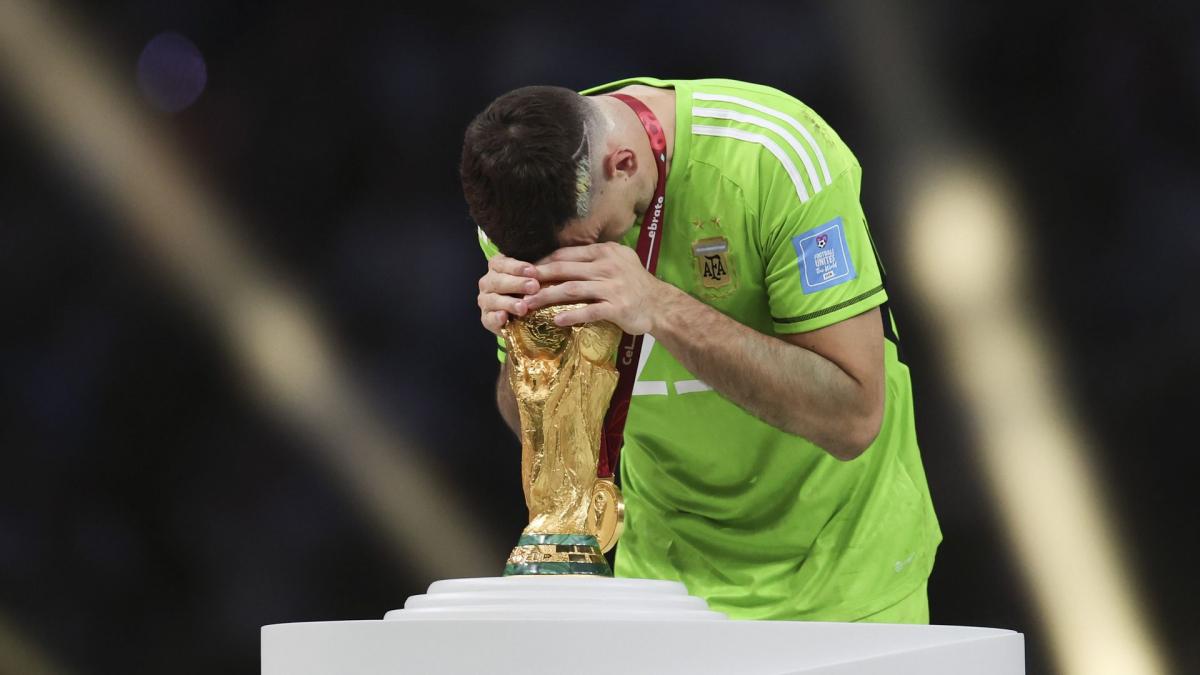 " I suffered a lot. I spoke with a psychologist because they shot me twice and I conceded two goals. I have 45 million Argentines behind me and I should have given more". After the first meeting of the World Cup, like all his partners, Emiliano Martinez was at the bottom of the hole. Among the favorites and with the pressure of an entire country on their shoulders, the Argentine selection had failed against Saudi Arabia. A real blow to the whole country, even if Lionel Messi's teammates quickly managed to pull themselves together.
And if it is the Parisian who logically makes the headlines of all the media, in Argentina and in the rest of the world, we can say that he was very well accompanied during this adventure in Qatar. Dibu Martinez is one of the luxury companions of La Pulga. Against the Blues, he was more than decisive, with a parade on this occasion from Randal Kolo Muani which could have offered the victory to the Blues at the end of extra time. Then, in the penalty shootout, he stopped Kingsley Coman's attempt.
A near-perfect month
From the top of his 30 years, the doorman of Aston Villa was not at his first attempt, since earlier in the World Cup, he had also been the author of decisive performances. In the quarters against the Netherlands, he had released the first two Dutch attempts, works by Van Dijk and Berghuis. Against Australia in the round of 16, he had already avoided the 2-2 Socceroos by coming out with a masterful intervention in the 90th + 7 in front of Garang Kuol. If he lived a rather calm World Cup, insofar as Argentina was always solid and conceded only few opportunities, he was decisive when necessary.
A somewhat controversial character, like his somewhat obscene gesture during the trophy presentation, Martinez has become a legend of Argentine football. For his performances, but also for his provocations and his gestures which also destabilized his opponents, who greatly pleased the country. This was the case against the Netherlands in particular. "One of the great leaders of the coronation"Explain El Grafico, a reference magazine in Argentina. On a small cloud, there is no doubt that the return to the gloom of Birmingham may be hard for him.