Transferred to FC Lorient, Bamba Dieng reacted on social networks to his departure from Olympique de Marseille.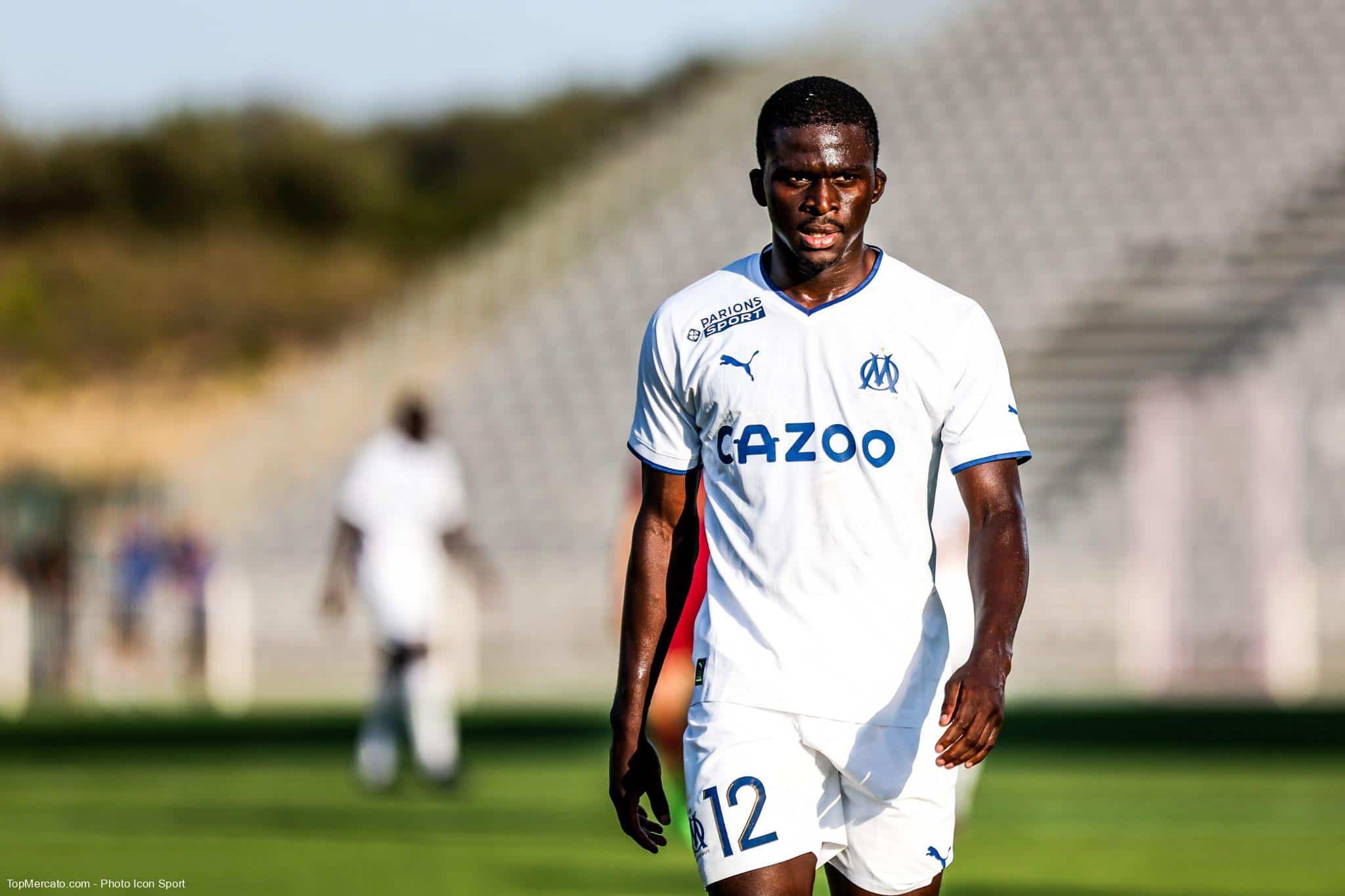 Bamba Dieng bid farewell to Olympique de Marseille. Sunday, in a message published on instagram, the young Senegalese striker returned to his departure from the Bouches-du-Rhône club. Recruited by FC Lorient until June 2027, the 22-year-old regrets not having succeeded in winning. If he paid tribute to Nasser Larguet and Jorge Sampaoli, the neo-Lorient did not mention Igor Tudor, the Croatian coach having only lined him up twice in his starting lineup for only two goals in twelve matches played in 2022-2023.
"The story did not end as I would have liked"
"As you now know, a beautiful page is turning! Having the chance to play for a club like OM was a real privilege for me. The story did not end as I would have wished, but such is life. I would like to thank Nasser Larguet who gave me the chance to be recruited and launched me with the pros, as well as Sampaoli for his support and his trust. I will not forget that it was thanks to this recruitment that my career was launched.
"I am one of you forever"
"I also wanted to thank and express my gratitude to the staff, the coaches, my precious teammates who welcomed me at my beginnings and helped me in my progress and above all supported in the most difficult moments.
Finally and above all, you SUPPORTERS who adopted me from the start, supported me when it was really complicated, I want to tell you, you gave me strength when I no longer had it. I am one of you forever. Marseilles for life, I keep you in my heart and will never forget these moments lived together full of passion. I wish you the best and full of success. It was an honor. See you soon and go OM."