Nyck de Vries says he still doesn't know the root cause of his crash in qualifying in Baku on Friday, the AlphaTauri driver unwilling to link its origin to the brake-by-wire issue he encountered at the start of the session.
On his first flying lap in Q1, de Vries locked up at Turn 3 and ploughed strait into the barriers, the Dutchman heavily damaging the front end of his AlphaTauri and bringing out the red flag.
But just minutes earlier, as he was ready to line up and take to the track, de Vries was wheeled back into his team's garage and informed of a brake-by-wire issue that required attention.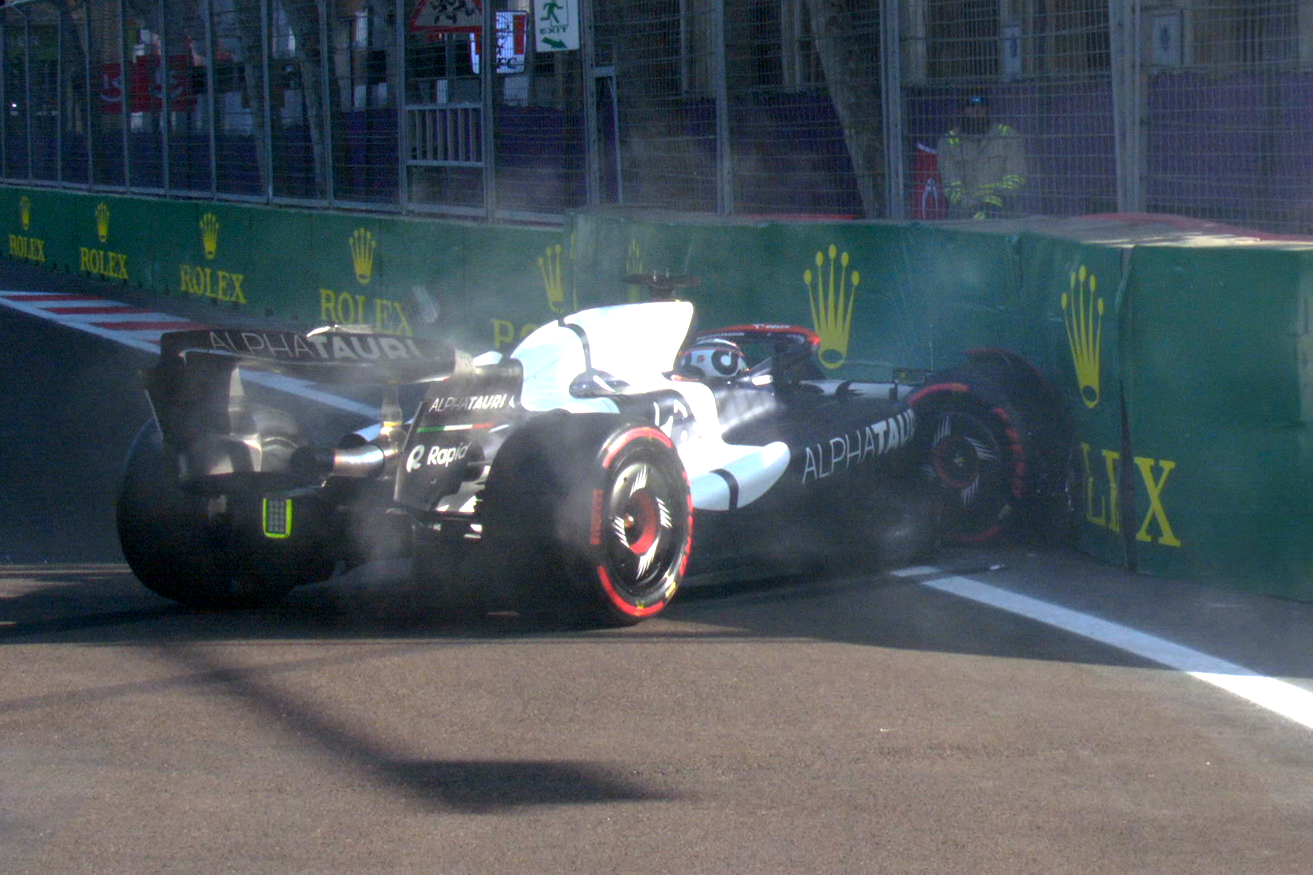 With his AlphaTauri teammate Yuki Tsunoda demonstrating the good pace of the AT04 around Baku by making the Q3 cut, de Vries was understandably frustrated with the outcome of his session and a crash that will leave him dead last on Sunday's Azerbaijan Grand Prix grid.
"It is certainly very disappointing," de Vries said. "The car and the package looks really competitive this weekend, we had a good practice session so we hoped to be able to capitalise on that.
"Unfortunately, it ended prematurely in Q1 and we were not able to capitalise on the performance we seem to have."
The Dutchman was unwilling, immediately after the session, to link the costly incident with his pre-session brake-by-wire problem.
"Honestly, I don't exactly know what happened," de Vries added.
"I think the issues pre-session were obvious but I don't like to make conclusions without seeing what happened.
"Tomorrow is a new day so we will try to capitalise on our performance. I don't want to suspect anything. I waited one hour or more outside the track in a car so before making conclusions, I want to see what happened."
Keep up to date with all the F1 news via Facebook and Twitter
De Vries unsure qualifying crash related to pre-session brake issue F1i.com.