Right-hander Darren O'Day announced his retirement from baseball on his personal Twitter account on Monday morning.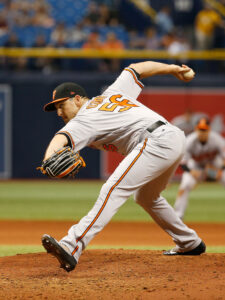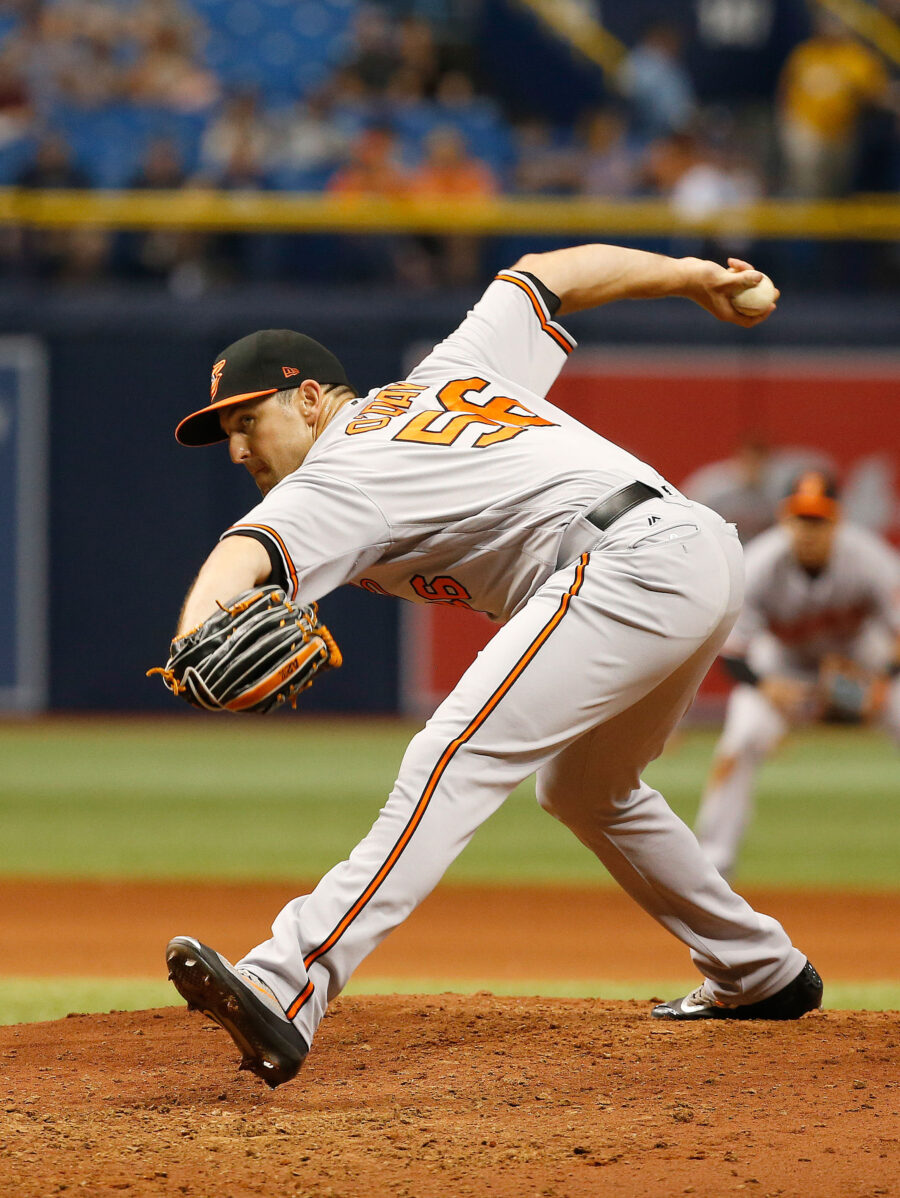 "The mental, physical, and time demands have finally outweighed my love for the game," wrote the 40-year-old submarine reliever. "When I started in 2006, I didn't know if I was good enough to compete in MLB, but I was determined to keep going until someone told me otherwise. I hope anyone out there who does things a little different can find inspiration in my story."
O'Day went undrafted after a solid NCAA tenure at the University of Florida, but he quickly latched on with the Angels and made his MLB debut with that organization in 2008. He wound up pitching for six total teams — Angels, Mets, Rangers, Orioles, Braves and Yankees — during his impressive 15-year major league career and will hang up his cleats having registered a collective 2.59 ERA with 637 strikeouts, 166 holds and 21 saves in 609 frames at baseball's highest level. Baseball-Reference has his final career earnings wrapping up just shy of $50MM.
O'Day's best year on the mound was 2015, when he earned his lone All-Star nod and delivered an overall 1.52 ERA and 82 strikeouts (with only 14 walks) in 65 1/3 innings for the O's, who then signed him to a four-year, $31MM contract the following winter. The unconventional right-hander was obviously far more than just a one-hit-wonder given how long he lasted in the bigs and how many different clubs saw him as a fit for their respective bullpen mixes along the way. Between the 2009-2021 campaigns, he posted a 2.37 ERA in 586 appearances and collected 21 saves. He also logged 30 postseason appearances in that timeframe, including four in the World Series in 2010 with the Rangers.
O'Day signed a minor league contract with the Braves last winter and put up a 4.15 ERA and 26-to-10 K/BB ratio across 21 2/3 innings in the first half of the 2022 regular season. He suffered a calf injury just before the All-Star break and then a season-ending sprain of his right big toe in September. His last pitch as a major leaguer came on July 11 against the Mets.
MLBTR wishes O'Day well in the next chapter of his life.