By Sidney Zacharias on SwimSwam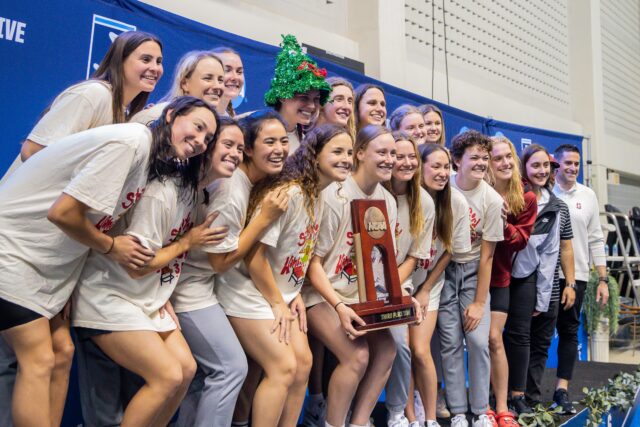 The College Swimming and Diving Coaches Association of America (CSCAA) has unveiled the 2023 Individual Scholar All-America Team. The CSCAA honored a total of 2,290 swimmers and divers, broken down to 1,270 women and 1,020 men. 
All of the Scholar All-Americans have achieved a minimum GPA of 3.50 in the spring semester. First-Team Scholar All-Americans are student-athletes who participated in their respective national championships, while Second-Teamers are swimmers or divers who have met the "B" time for the national championship or participated in a diving zone meet. Read more about the selection criteria here. 
Nearly half (47%) of the Individual Scholar All-America team is pursuing a degree in STEM (Science, Technology, Engineering, and Math) related fields. The most popular major among the recipients is Business, followed by Biology, Psychology, Economics, Exercise Science and Mechanical Engineering. 
When broken down by division, Division I schools came out with the top number of student-athletes recognized at 1,201. Division II had the next highest number of honorees with 356, while Division III tallied 561, and the NAIA and NJCAA combined for a total 172 honorees. 
Virginia, the Division I champions on the women's side, boasted a total of 18 honorees with 13 of them being  recognized as First-Team selections. On the men's side, Cal came in with ten honorees, 3 of them being honored as First-Teamers.
Overall, the Stanford had the largest number of recipients of all divisions for women with 24 total. Leading the men's programs was Division III champions Emory, who had 30 student-athletes recognized as 2023 Scholar All-Americans. 
You can view the complete list of honorees by school here. 
SwimSwam: CSCAA Announces 2023 Individual Scholar All-Americans