By Riley Overend on SwimSwam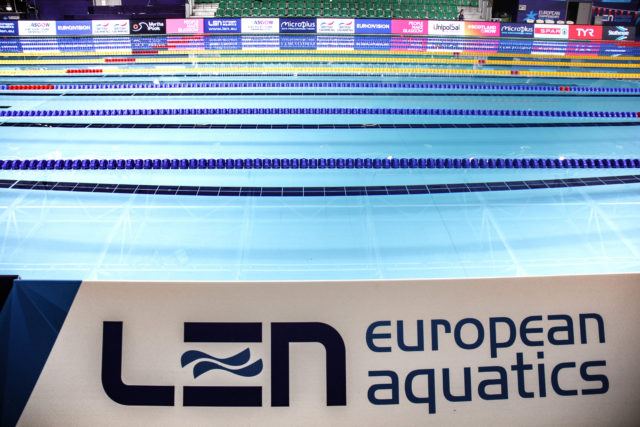 The first Gender Equality Commission meeting earlier this month laid out a plan to bring more balanced gender representation to the Bureau of European Aquatics (LEN) through constitutional changes.
The effort is a response to World Aquatics' gender equality initiative announced last December. The organization added nine women to its Bureau, upping its ratio to 38% female. Swim Ireland CEO and Olympic Federation of Ireland president Sarah Keane called out LEN for only having one female member of its Bureau.
"Generally, you need 30 or 40 percent [of one gender] to have a voice," Keane said. "Having a board of 11 people, with 10 being one gender and only one being the other gender, is not ideal."
Of the 21 people listed on LEN's website for its Bureau, only two administrators are women (treasurer Andida Bouma and member Pia Johansen). The rest — LEN president Antonio Jose Silva, the general secretary, first vice president, six vice presidents, eight members, and two honorary life presidents — are all men.
Keane and Bouma were among the five members of LEN's Gender Equality Commission along with vice president Christer Magnusson, Bureau member Graeme Marchbank, and Athletes Committee member Caroline Jouisse.
"The idea was that we would try to have not too big of a group to keep things moving," Keane said. "Sometimes when you have large groups, it can be hard to get everyone together, and progress can be slower."
The team is tasked with developing proposals for the federations' approval at the LEN Congress in September. The hope is that successfully enacting constitutional reforms this year could lead to concrete change during next year's elections.
"The constitutional change is our first project," Keane said. "It would be brilliant to have some concrete changes put into effect this year. And then those changes would impact [the elections] next year. I think you always need some quick wins to show you have the momentum. I actually think very significant changes will come about in the next 18 months if some of these constitutional changes are adopted.
"We're asking [men], in some cases, to step away or step back from something to provide [more female] representation," she added. "To be tolerant of this change is a real sign of allyship. There is strength in people stepping away to allow others to move forward."
Keane also referenced an International Olympic Committee report that found only 13% of the Tokyo 2021 Olympic coaches were women.
"If you have more gender balance in leadership roles, you tend to have more gender mainstreaming," she said. "You have less groupthink and people with more diverse opinions. Therefore, more ideas come to the table."
Bouma agreed with Keane, pointing out  how increased gender diversity has been shown in studies to improve performance.
"Sports are all about fair play and creating equal chances for everybody," Bouma said. "It's very well-proven in research that performance is better if you have a [gender-balanced] decision-making process or coaching staff."
SwimSwam: Commission Aims to Bring Gender Balance to LEN's Bureau Through Constitutional Changes