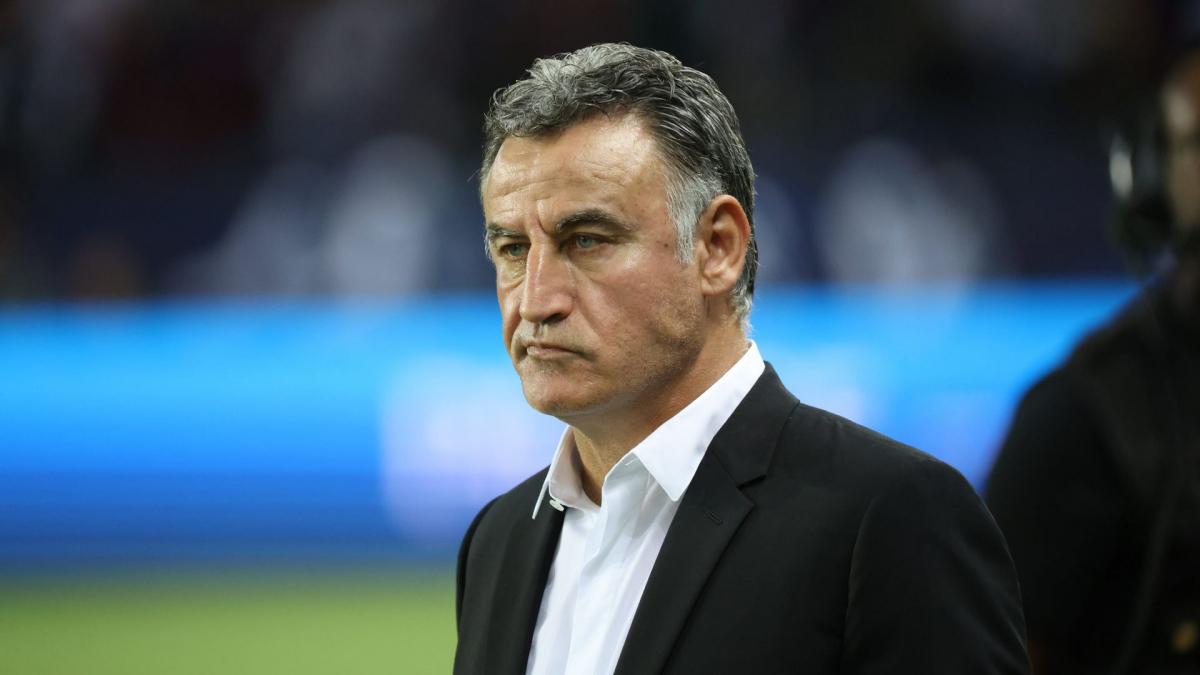 What's next after this ad
Like all Paris Saint-Germain coaches, Christophe Galtier knew he would be expected at the turn of the Champions League. And like his predecessors, the French technician failed. Last night, his team fell by the wayside in the 1/8th finals. However, upon his arrival and that of Luis Campos (football adviser), the capital club had promised to enter a new era with less rhinestones and glitter and more ambitions and play. But in Munich, PSG experienced another failure. It all started three weeks before at the Parc des Princes, where Paris lost 1-0.
Marquinhos and Mukiele bets didn't pay off at all
In a delicate position, the French club still had reason to believe in it, although Kimpembe or Neymar were missing. The return to form of Kylian Mbappé made it possible to dream. At the Allianz Arena, Paris sank. And Christophe Galtier is no stranger to it. The tricolor technician had chosen to establish Marquinhos last night. However, the Brazilian, affected (intercostal tear), was not 100%. He barely lasted 33 minutes before giving way to Nordi Mukiele, who had suffered a tendon blow a few days before against Nantes.
To read
Bayern-PSG: Christophe Galtier gives news of Marquinhos and Mukiele
But the latter remained on the meadow until the break before being replaced by the young El Chadaille Bitshiabu (17), thrown into the deep end and who could have done better on his pass to Marco Verratti who lost the ball on the first German goal. The former LOSC coach could also have opted for another solution. Indeed, he had bet on a three-man defense last night. But he could also have come back to four behind with Danilo and Sergio Ramos in the middle, who were pretty good by the way. Galtier went to the end of the ideas, which weren't really very good, it must be said.
What's next after this ad
Galtier justified himself
After the meeting, he tried to explain his choices. It's not related to construction, it's the story of a season. We missed important players… Even if we had a very good first period. We had highlights that we were unable to achieve. Marquinhos' exit and Mukiele's break, Kimpembe's absence forces us to play with a 17-year-old (El Chadaille Bitshiabu). The workforce was, on the double confrontation, very weak. Galtier, who admitted that his team had not managed to maintain the same rhythm throughout the match, added a layer of it afterwards.
"To be honest with you, it's been a very busy season. Where organizations are in high demand. There was the World Cup, obviously when you get to the round of 16, it's interesting to have all your vital forces. Should we question the workforce? It is very rare to lose three centrals in a very short time. I repeat, this is the story of a very special season. On the way there and back, the Frenchman was dominated by Julian Nagelsmann, who won their duel from a distance.
What's next after this ad
He lost his duel with Nagelsmann and maybe more
"Yes, you can estimate it. Maybe. Certainly. Kylian came across defenders with a lot of experience. He was able to escape two or three times. We often talk about a turning point: the turning point is the first period when we did not open the scoring…" Indeed, Vitinha's opportunity stuck in his throat. Same thing for Marco Verratti's loss of the ball before Choupo-Moting's opener. Galtier, who got a 3 from The Teamis tackled in Germany, where his coaching is criticized.
"Galtier failed with this PSG team"title Kicker which adds: "Nothing worked out of the game, not a sprint from Kylian Mbappé, not a flash of inspiration from Lionel Messi. The 0-2 in Munich shows that this team has learned nothing from Paris Saint-Germain – and that coach Christophe Galtier has failed them (…) It is difficult to know how things will turn out from now on. Coach Christophe Galtier will certainly be talked about, he was criticized at the start of the year. It seems that he too failed in a team that did not grow. The coaches pass, but the problems remain at PSG.
Pub. THE