The Portuguese João Felix was loaned this winter by Atlético Madrid to Chelsea. In England, the 23-year-old striker has already found his happiness, after a month and a half with the Blues and 3 Premier League games played.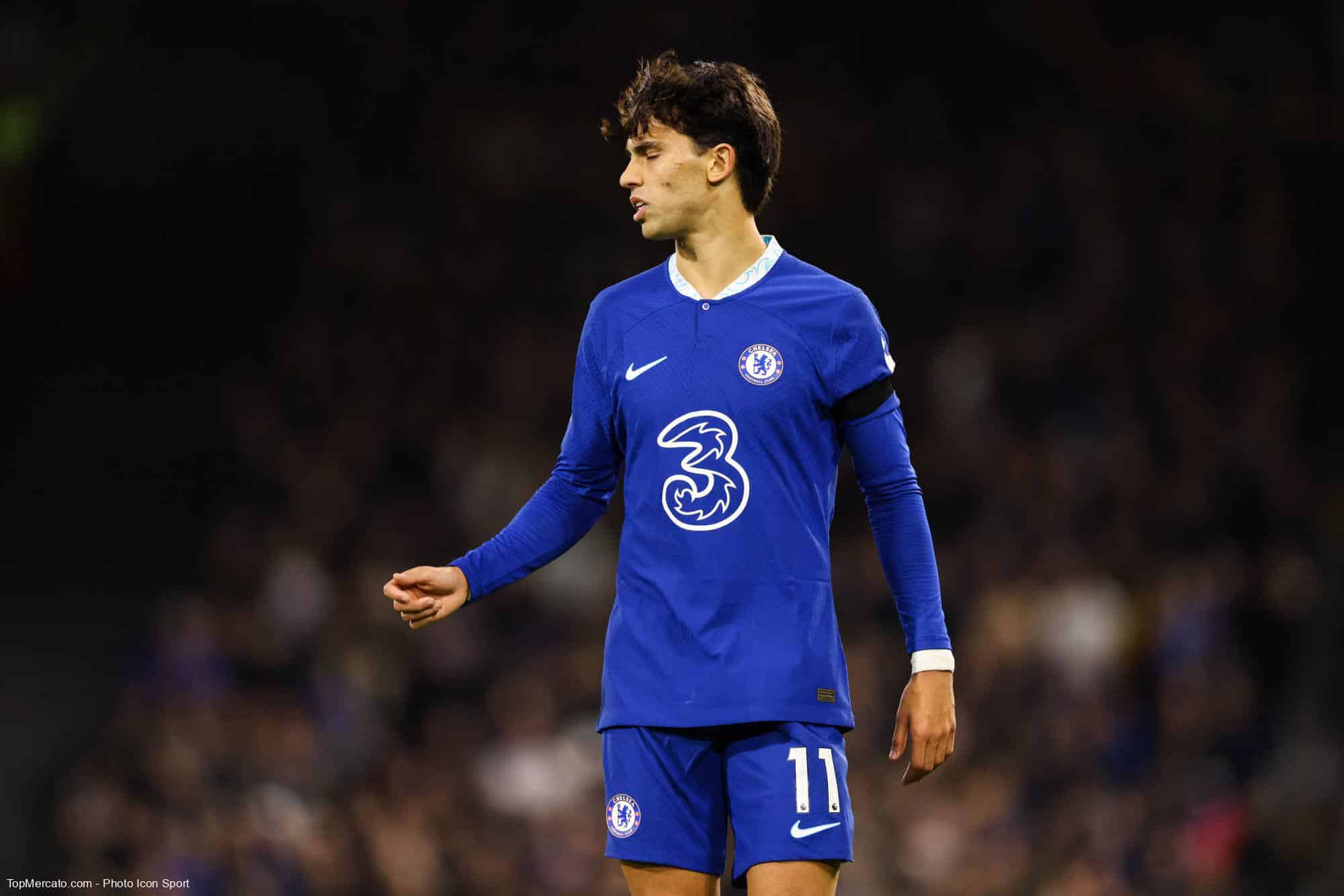 Quite the opposite of Pierre-Emerick Aubameyang, who vegetates at the bottom of the workforce of the 10th in the Premier League. According to the revelations of London Evening Standard, the Gabonese was saddened to learn of his exclusion from the club's list for the C1, in favor of certain new recruits, including João Felix. Pierre-Emerick Aubameyang, who is not at odds with his coach Graham Potter, has been sidelined for a long time, while Chelsea are having great difficulty scoring goals (1 pawn scored in the last five games).
The media claims that the former Stéphanois refused to leave this winter for MLS, at the Los Angeles Galaxy. At the end of the contract in June 2024, the 33-year-old striker should however leave at the end of the current season, when Barça would be interested.
João Felix prefers Chelsea to Atlético Madrid
João Felix gave an interview to the Portuguese media Eleven Sports Portugal. In this interview, the striker says he was won over by Chelsea fans: "I was at Atlético (Madrid) for three and a half years, and I didn't get any chants (from the fans), here in the first game I got one".
Another comparison between the Spanish club and the Blues is against the Colchoneros, and especially the coach, Diego Simeone: "The position I play in and the way we play at Chelsea is different from that at Atlético Madrid. Here I have more freedom to practice my football, to be at my best. I feel good here."
A tackle with the very defensive game philosophy of Diego Simeone, who failed to develop the full potential of the 23-year-old striker, bought for a huge sum (127M euros) from Benfica in 2019.
That said, Chelsea still have to agree with Atlético Madrid for the transfer of João Felix this summer, and a return to the Colchoneros cannot be ruled out for the Portuguese.