Once again beaten by Brentford on Tuesday (0-2), the Blues continue to sink. This is Frank Lampard's fifth defeat in as many games since his arrival.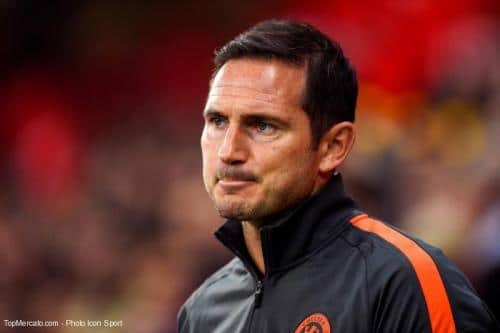 It really is time for the season to end for Chelsea. Eliminated in the quarter-finals of the Champions League and 11th in the Premier League, the Londoners once again lost at home to Brentford (0-2) as part of the 33rd day. Since his return to the bench, Frank Lampard has only known defeat and his team has even scored only one goal over the period.
For the English technician, his team lacks talent for finishing. A shame for a club that has exceeded more than 600 million euros over the past year: "There is a team balance issue to be resolvednotes the manager of the Blues. I think everyone realizes that. This is a problem that predates me. Maybe there aren't enough scoring players in the team. This is an obvious problem within the workforce."
Chelsea players booed by their fans
Faced with these extremely disappointing results for a club of this standing, Blues supporters expressed their dissatisfaction on Tuesday evening. An attitude that Lampard understands: "When you have been accustomed to success for 20 years, you are entitled to always ask for more. I have no problem with booing fans. I'm not sitting here to go against the fans and tell them not to boo the players. But I will always defend my players, because they are young people who want to do well."
Five days from the end, N'Golo Kanté's teammates are closer to the red zone than to European places. Strong choices will have to be made during the off-season to put the club back on track.