The Brewers are in agreement with veteran starter Wade Miley on a one-year deal. It's reportedly a $4.5MM guarantee for the O'Connell Sports Management client. Miley will make $3.5MM next season and is guaranteed a $1MM buyout on a $10MM mutual option for the 2024 campaign.
The deal also contains various innings-based incentives that could max it out at $6MM. He'd earn an extra $150K by getting to 75 innings pitched, followed by $350K for getting to the 100-inning plateau and two $500K bonuses available at 125 and 150 innings. The deal also contains a $250K assignment bonus if Miley were traded.
Miley, 36, heads to his third NL Central team in as many seasons. He spent two years with the Reds from 2020-21, including a 3.37 ERA through 28 starts during the latter campaign. The Reds nevertheless placed him on waivers at the start of last offseason, as they'd evidently determined not to trigger a $10MM option on his services. Miley was claimed by the Cubs, who promptly exercised the option, and he went on to spend one year on Chicago's North Side.
It wasn't the kind of season the Cubs had envisioned. The 12-year MLB veteran began the season on the injured list thanks to inflammation in his throwing elbow. He made his team debut in early May, but that return proved short-lived. He went back on the IL after four starts, this time due to a strain in his shoulder. Miley wound up out of action for over two months, not returning until September. He pitched five times down the stretch, concluding his season with nine appearances.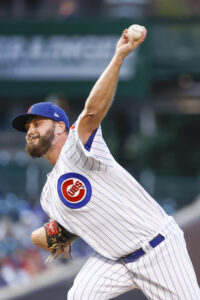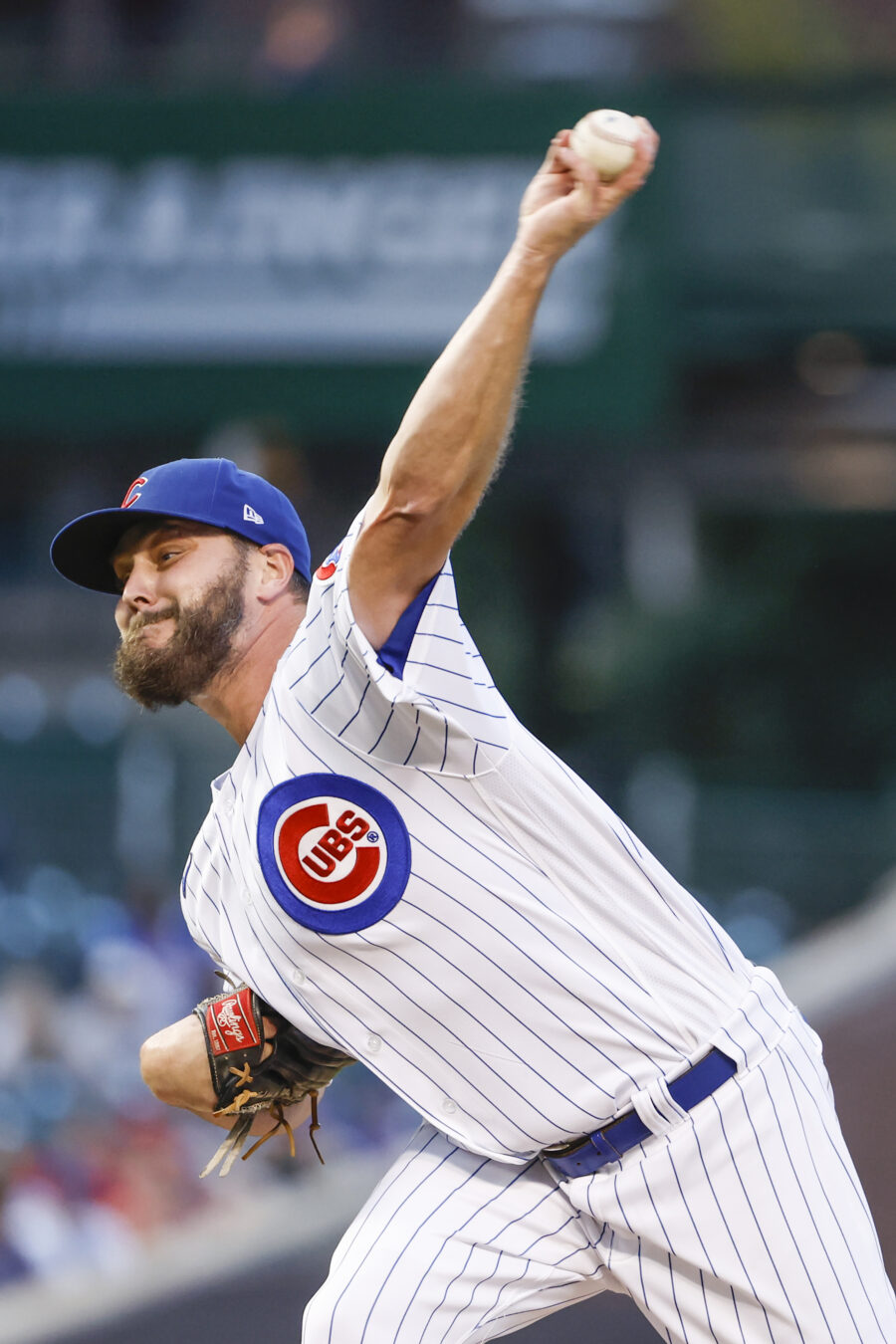 To his credit, the crafty veteran remained effective when able to take the hill. The former All-Star pitched to a 3.16 ERA through 37 innings. He averaged only 85.1 MPH on the cutter that served as his primary pitch and struck out a below-average 17.6% of opponents. Miley has never overpowered batters, relying instead on solid enough control and the ability to avoid barrels.
That was again the case during his limited 2022 work. Miley induced grounders on a very strong 52.6% of batted balls. He held opponents to a subpar 86.7 MPH average exit velocity and allowed fewer than one home run for every nine innings pitched for a third straight season. While he hasn't topped a 20% strikeout rate in a season since 2014, his heavy reliance on a cutter and changeup has allowed him to consistently keep away from damaging contact.
That track record is clearly of appeal to a Milwaukee club that plays in a fairly hitter-friendly home park. The Brewers already have six quality starting pitchers. Corbin Burnes and Brandon Woodruff headline the group, followed by Freddy Peralta and Aaron Ashby. Eric Lauer and Adrian Houser are quality options at the back end. Miley has started 285 of his 292 MLB appearances, though it's possible Milwaukee prefers to deploy him in a more flexible swing role considering his lack of innings in 2022.
If the plan is for Miley to secure a season-opening rotation spot, that could free up general manager Matt Arnold and his front office to market Lauer or Houser in trade. The Brewers could look for another bat to incorporate into the right field and first base mix, and it's possible they bring in a veteran infielder to lessen the workload for Luis Urías or rookie Brice Turang. Dealing one of their incumbent starters would be a way to bolster a lineup that was middle-of-the-pack last season.
It's Milwaukee's first significant dip into major league free agency this offseason. Miley's relatively modest salary brings the Brewers payroll projection to approximately $119MM, as calculated by Roster Resource. Milwaukee opened last year with a player payroll just shy of $132MM, so there should still be room for Arnold and his group to build out the roster as they try to close the gap with the Cardinals at the top of the division.
Ken Rosenthal of the Athletic first reported Miley and the Brewers were in agreement on a one-year, $4.5MM deal that could max out at $6MM. Bob Nightengale of USA Today was first to report Miley would receive a $3.5MM salary in 2023 and that the deal contained a $10MM mutual option with a $1MM buyout; Nightengale was also first with the specifics of the incentive structure and the assignment bonus.
Image courtesy of USA Today Sports.