The French Football Federation reacted, through a press release, to the withdrawal of the French women's team announced by several players from Corinne Deacon's group.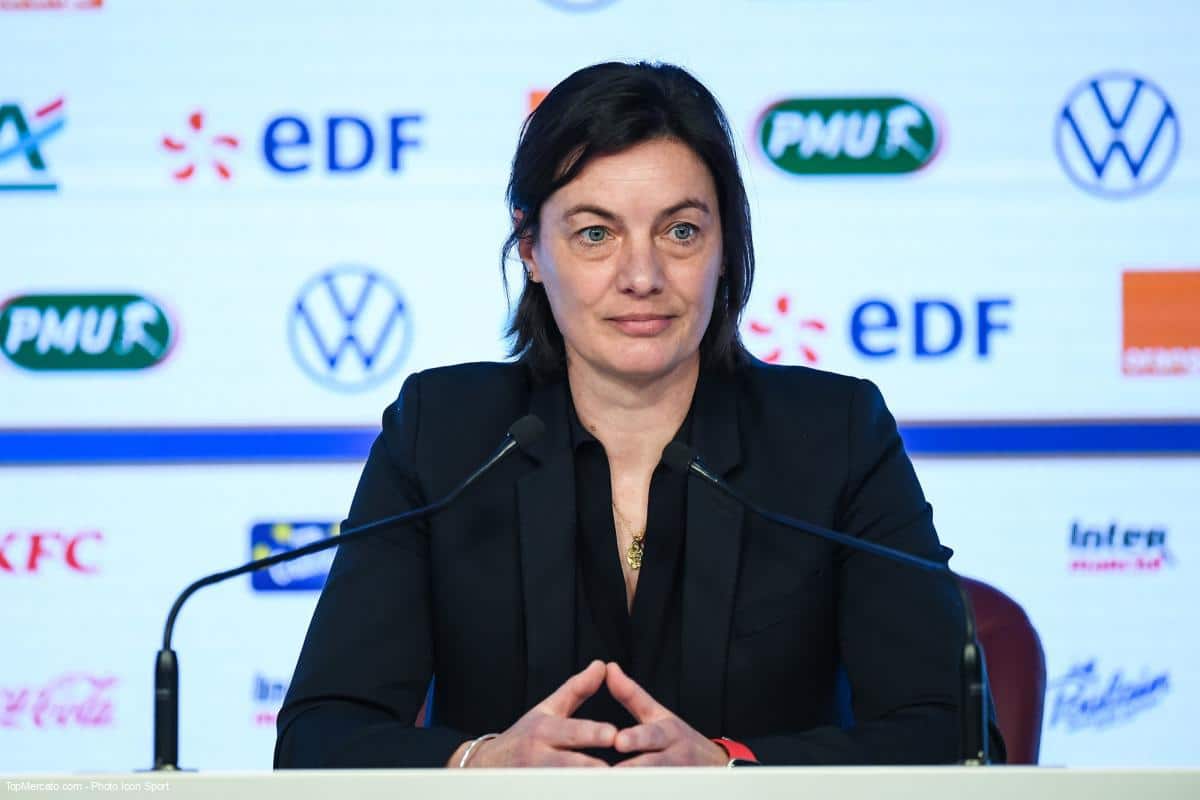 Les Bleues live in a zone of turbulence. In recent hours, several members of the French women's team have communicated their withdrawal from the group, due to deep disagreements with coach Corinne Deacon. Olympique Lyonnais defender Wendie Renard was the first to announce her choice to no longer wear the tricolor jersey. more determined to "endorse the current system far from the requirements required by the highest level"the 32-year-old player no longer intends to defend the colors of France as long as the former Clermont coach is on the bench.
"No individuality is above the institution"
In the process, Paris Saint-Germain striker Marie-Antoinette Katoto also announced her withdrawal, "until the necessary changes are implemented." Like Wendie Renard, the 24-year-old Parisian center-forward is claiming the head of Corinne Deacon, on the bench of the France team since 2017 and still under contract until August 2024 with the French Football Federation. Remained silent until then, the latter finally broke her silence, via a press release published Friday on her website.
"The FFF has taken note of the statements of Wendie Renard, Kadidiatou Diani and Marie-Antoinette Katoto. Its Executive Committee, which met on February 28, will take up the issue on this occasion. The FFF would like to remind you that no individuality is above the French team institution. If it does not quote Corinne Deacon, the 3F clearly defends the 48-year-old technician and charges the players in question. One certainty: the atmosphere is at its worst among the Blues a few months before the final phase of the 2023 World Cup, scheduled in Australia and New Zealand between July 20 and August 20.
Big crisis at the Blue, the FFF comes out of silence! 24hfootnews.