As Senegalese Sadio Mané's season at Bayern Munich turns sour, the former Liverpool winger could leave in a big deal.
Photo credits: IconSport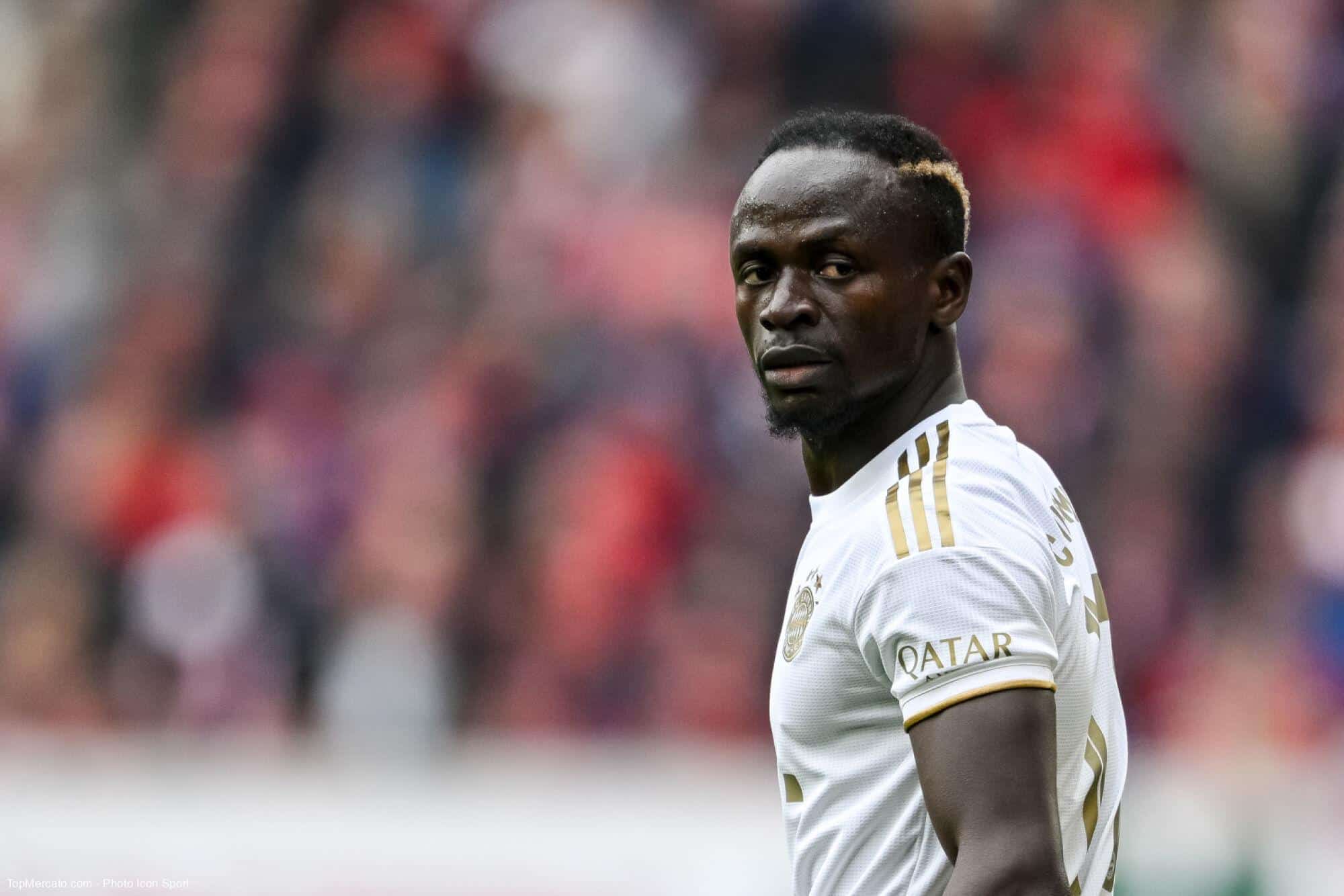 Sanctioned after punching his teammate Leroy Sané after the meeting at Manchester City in the Champions League, Sadio Mané could receive another form of sanction, starting through the back door of the German club. Indeed, according to the revelations of Sky Sports Germany, the 31-year-old striker, statistically in poor shape this season (34 games, 12 goals, 5 assists), could go to Serie A, in Naples in particular. While Bayern Munich is targeting striker Victor Osimhen (24), who is on fire with the leader of the Italian championship (26 goals in 32 appearances), Sadio Mané could indeed be used as a bargaining chip in the operation, in particular to lower the price claimed by the transalpine team.
Indeed, Naples would like nearly 150 million euros for the former Lille.
Mané and money against Osimhen?
Valued at 45 million euros by Transfermarkt, Sadio Mané could lower the total score. But the problem would come from his salary. The Senegalese receives stratospheric emoluments at Bayern, around 22 million annually. Unthinkable for the 1st in the classification in Serie A, unless Sadio Mané agrees to make a major effort, by reducing his salary by at least two. Not very believable as it stands.
Wildly hoped for at OM, the former Reds striker should not return to Liverpool, while Bayern Munich would have a clear desire to part with the Senegalese international (95 caps, 35 goals) at the end of the season. , while the striker's contract runs until 2025. In the same idea, Serge Gnabry is also pushed towards the exit next summer. The German winger, less greedy in salary and younger than Sadio Mané (27), could be part of the deal, if the option of an exchange is confirmed, and the Senegalese is removed from the file.