Xavi would like his leaders to secure the signing of Marcelo Brozovic (Inter Milan). The Barça technician would see him as the suitable replacement for Sergio Busquets, in the short term. An offer including Franck Kessié would have even been sent to the Milanese.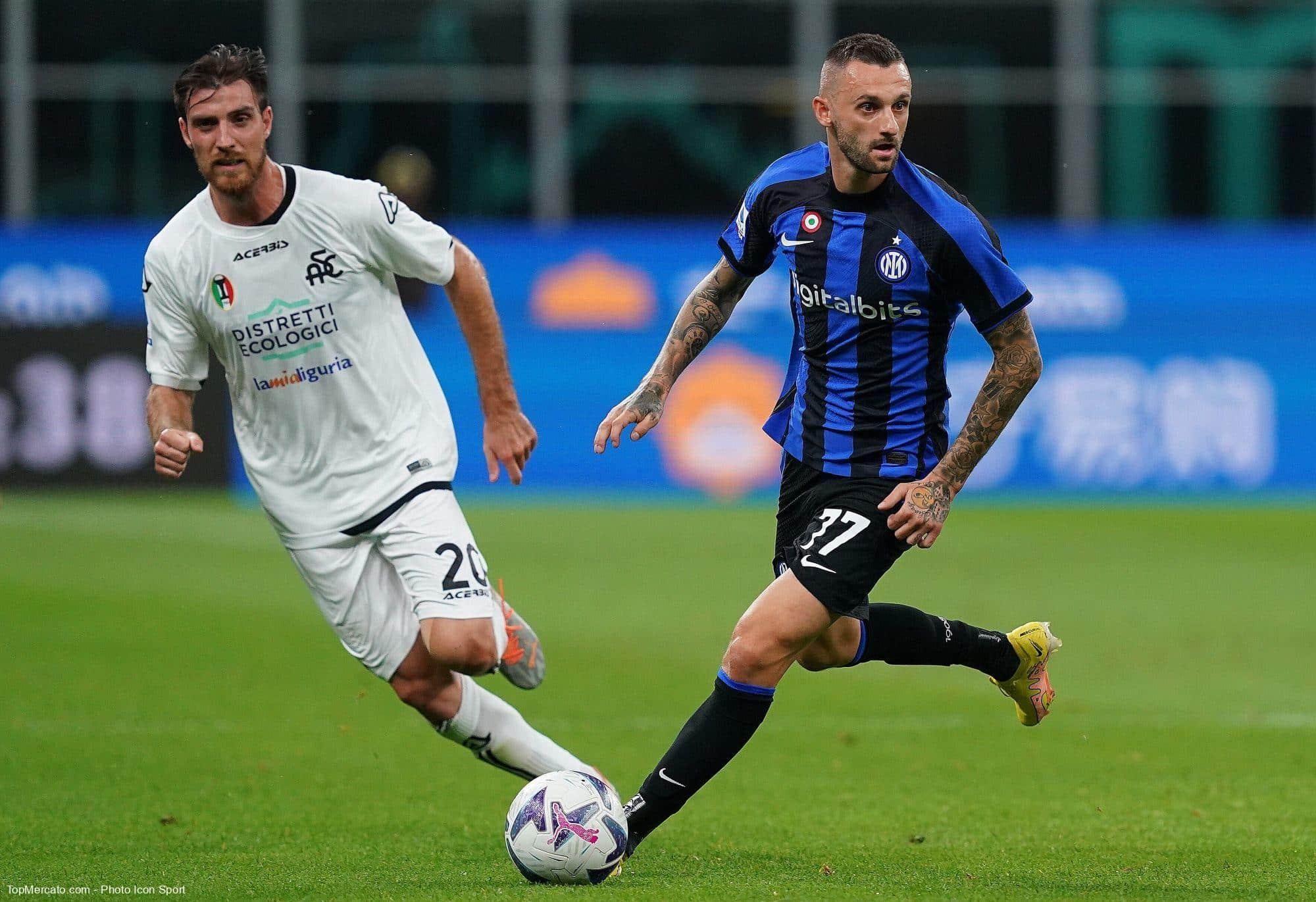 According to information collected by Sky Sports, Barça is eyeing the side of Milan to strengthen its midfield. Xavi would particularly appreciate the profile of Marcelo Brozovic, who makes the heyday of Inter Milan.
Aged 30, Marcelo Brozovic has been playing under the Nerazzurri tunic since the summer of 2016. He was then recruited for 5 million euros at Dinamo Zagreb. The Croatian international has since taken part in 302 matches, in all competitions, for 30 goals scored and 37 assists. The case is far from certain for the Catalans: the Zagreb native's contract runs until June 2026 and Simone Inzaghi should not let him go so easily.
Barça offered a swap deal with Kessié
On the Catalan side, the leaders would bet on an exchange between the Interist and Franck Kessié, whose profile no longer suits Xavi: the offer would have already been sent to the leaders of the Lombard club. The Catalans would bet on the fact that Inter Milan have always seemed interested in the Ivory Coast international. The former AC Milan player is also younger than Marcelo Brozovic. The Italians have so far not responded to the proposal.
Barca are also said to be monitoring other files for this winter. This would be the case for those of Ruben Neves (Wolves), Martín Zubimendi (Real Sociedad) and Alan Varela (Boca Juniors).
Faced with finances in the red, Catalan leaders are looking for solutions to strengthen Xavi's workforce at a lower cost. The rules of Spanish financial fair play prevent them in particular from increasing their wage bill, which would imply new fines. The money from the levers is indeed almost not taken into account for the calculation of the salary cap…