By Braden Keith on SwimSwam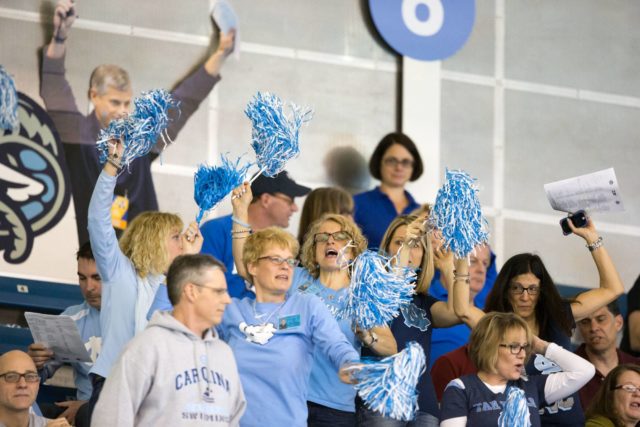 Just a few weeks after committing to transfer to Virginia, Nick Radkov has decided to retire from the sport. He announced his decision on Instagram on Wednesday.
"Retirement doesn't feel real but at the same time excites me for what's to come," Radkov said in . "Thank you to everyone who was (a part) of my journey."
Radkov swam at North Carolina for 2 years and was due to spend his last 2 years at Virginia before his change of heart.
Radkov scored 12 points at the 2023 ACC Championships with a scoring finish of 15th place in the 200 free. He scored 13 as a freshman thanks to a 14th-place finish in the same event.
He was the 7th-best individual scorer for the Tar Heels last season, and 5th-best scoring swimmer. Another of the team's 15 individual scorers, Dylan Citta, is also leaving with a transfer to UNC Wilmington.
Radkov swam the anchor leg on UNC's 5th-place 800 free relay at ACCs last year, splitting 1:33.91. They'll also have to replace the graduated Tomas Sungalia from that relay (1:34.88), though Louis Dramm (1:34.64 leadoff) and Patrick Hussey (1:32.93) both return.
Best Times in Yards:
| | | | |
| --- | --- | --- | --- |
| | HS BEST | FRESHMAN | SOPHOMORE |
| 50 free | 20.83 | 20.31 | 20.14 |
| 100 free | 44.63 | 43.96 | 44.21 |
| 200 free | 1:36.75 | 1:34.67 | 1:35.03 |
After having strong drops as a freshman, especially in the 200 free, Radkov regressed a little in his sophomore season. He also peaked pre-ACC Championship meet, including going his best time in the 100 free in a dual meet against Duke three weeks before ACCs.
The ACC, like most D1 conferences, have eliminated intraconference transfer rules, meaning that Radkov is eligible to compete for the Cavaliers immediately.
Prior to college, Radkov swam for the Peddie School in Highstown, New Jersey.
SwimSwam: ACC Scorer Nick Radkov Retires from Swimming with 2 Seasons of Eligibility Remaining