Saudi Arabia attracts a lot of players playing in Europe this summer, but not all of them, as a Barcelona player has just proven.
Photo credits: Icon Sport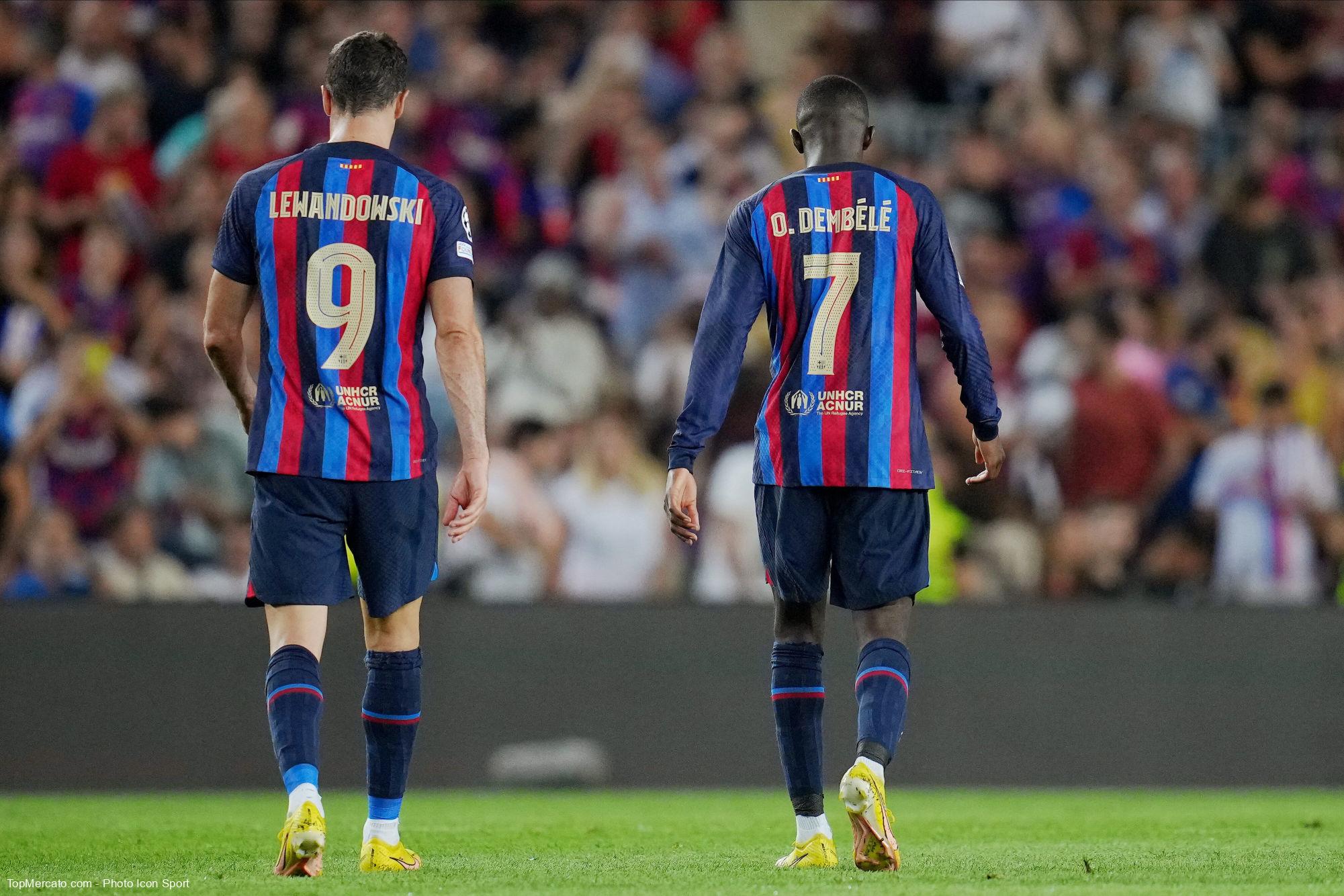 Not every player wants to follow in the footsteps of Cristiano Ronaldo (Al-Nassr), Karim Benzema and N'Golo Kanté (Al-Ittihad) by joining the hot new destination in world football, namely Saudi Arabia. If some elements, like Juan Cuadrado, think of the Middle Eastern country without managing to go there, a striker closer to the end of his career than the beginning, like Wilfried Zaha (30), said no to Al-Nassr , recently.
Lewandowski swear loyalty
According to the revelations of Foot Mercato, this was also the case of Robert Lewandowski. The 34-year-old FC Barcelona Pole, who has been with the Catalan club since 2022, was approached by Saudi Arabia for a transfer during this summer transfer window. Very happy in Catalonia, the former Bayern Munich striker declined the offer from the Middle Eastern country, to honor his Barcelona contract, which extends for another three seasons (June 2026).
Major architect of the title of Spanish champion of FC Barcelona, ​​the Polish international with 142 selections played 46 games, for 33 goals and 8 assists. Eager to shine again in the Champions League, Robert Lewandowski wishes to register in the long term with Barça.
A defensive midfielder stands out
The position of number 9 of the culé club is secure, with the presence of the Pole, but not that of defensive midfielder, following the departure of Sergio Busquets (Inter Miami). While several leads have surfaced for this post, one stands out, reveals Sport : Oriol Romeu. The Spaniard from Girona, 31, pleases Xavi Hernandez, and does not cost very much (5M euros according to Transfermarkt). But the Catalan club will have to imperatively lift the release clause of the middle, passed by the Masia: this amounts to 8M euros.
Deco has some doubts about Oriol Romeu's signing, but Xavi wants the player.

— @mundodeportivo pic.twitter.com/eOhgOsalqm

— Barca Universal (@BarcaUniversal) July 8, 2023
The other snag is on the management side. According to Mundo DeportivoDeco, the new sports director of the Culés, doubts the real contribution of Oriol Romeu to FC Barcelona.